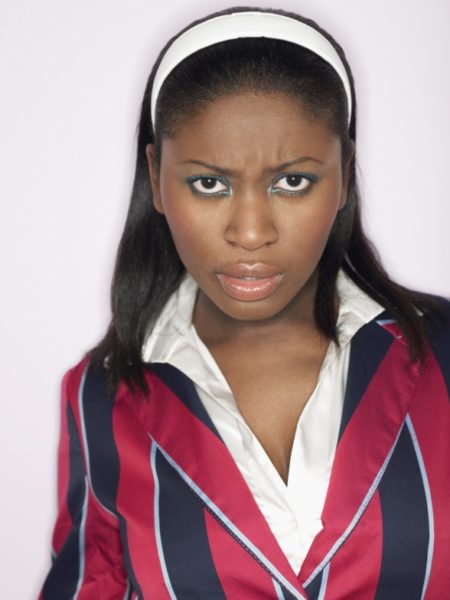 Some days ago, I visited Abeokuta from my base in Lagos for Fieldwork. On my way back, I got off at the last bus stop at Iyana Ipaja. As I made my way through the many people, to find the next bus to my destination, I made eye contact with this lady. She was wearing a long pink Ankara dress, and her hair was braided. She carried a brown bag and looked about six months pregnant.
I kept walking, until she approached me, just under the bridge. I thought to myself, what could she want? I still kept a welcoming look on my face. She did not look familiar, but one never knows, as I meet so many people in my line of work.
The conversation went as follows:
Pregnant Lady in Pink: Good afternoon, please help me with some transport fare, they picked my purse.
Nelo: Sigh…Where are you going?
Pregnant Lady in Pink: Ketu.
The reason I asked her destination, was so I could mentally calculate the amount I would give her, to be sure it would be enough to get her to Ketu by bus. I opened my black purse and gave her a single note of money.
Nelo: Here you go.
Pregnant Lady in Pink: Silence…
I looked up but not directly at her and still silence, then she walked away. In case you are still wondering what I was waiting to hear, it was, Thank you! Particularly as the amount I gave her was not N10 naira, it was not even N100 naira, it was not even N200 Naira. It was going to get her to Ketu and then some change to buy Gala or something.
It was not even about the amount I gave her, as it was done in Christian charity. It was just her attitude that left me both surprised and confused at the same time. In fact, I left her there feeling embarrassed, like I had done something wrong. Then that feeling quickly changed to "can you imagine? Just negodu this woman". I started thinking; maybe I should have asked her to return my money, since she was ungrateful. But I brushed it aside, I dare not sef in this Lagos, before I go turn to shoe.
A few days later, I was on my way to LASU with my mum. As we drove past Igando, we passed a large number of beggars, sitting on the median on the road. You could see generations of beggars there, but it was the children who just broke my heart. We saw a man give a mother and her 2 kids, 2 nylon bags with edibles inside. The mother smiled and muttered a few words and then her kids started to scramble for their lunch in the sun. Then I remembered my encounter with the 'Pregnant Lady in Pink' and recounted it to my mum and her driver, Oga Joe. It was then Oga Joe told me, "Aunty, the woman na Professional beggar nau. She fit no get belle sef."
Then it hit me, why did I not see through that. If you are accustomed to the streets of Lagos, then you must have encountered these 'Professional Beggars' at some point. I have met a number of them at different points in my life. Some of their features: they like areas with high footfall (like crowded bus stops), they are neatly dressed, they have a touching story (no transport fare, stolen purse, sick family member, no funds for school project), they throw in a few big words (e.g. alight, approach, bus fare, etc.). It is even more interesting, when you meet the same professional beggar at another location with a different story.
Being ungrateful is not a characteristic of these professional beggars. What worries me the most is that they make you doubt people who are genuinely in need and most times discourage people from helping others? I know people who refuse to help any beggars at all for this reason. But like Rev. Sis. Gladys' once said: "if you are moved, then give freely, don't bother yourself about if the person is genuine or not, let God be the judge".
I know times are hard. Yet, I still wonder what makes a person choose begging as a profession. Do you have any stories of your encounter with a professional beggar?
Photo Credit: Dreamstime