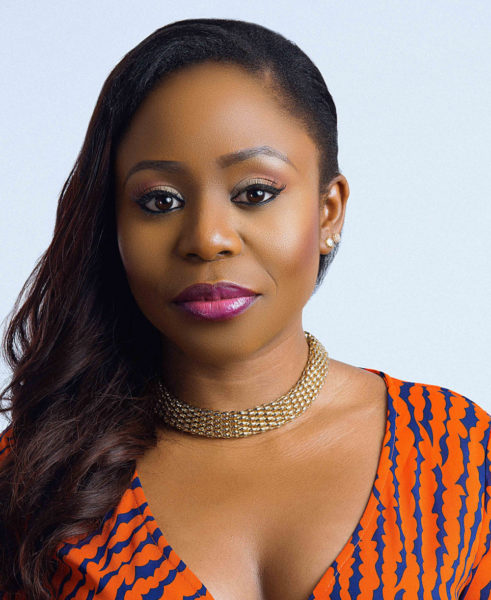 I was excited when I was asked to represent BellaNaija at the Ori Inu screening at NYU in Manhattan. As a recent graduate of Producing, I was eager to see and analyse an independently produced movie. It helped that the writer, producer and director were young Nigerians as well… Okay, let me clarify that. They are American; born and raised but born to Guyanese and Nigerian parents. You see the Nigeria in there right?
Well, I got the invite and immediately said yes! You see, I'm currently in "de-stress" mode after hours and hours spent studying.
I would have walked into the screening hall not knowing anything about the movie if I had not called a friend on my way there. She had seen it at a previous screening and she was curious to hear my thoughts about it.
She described it as this: " a short film about a girl who Yemoja visits in her dreams." Ah, I became even more curious, because of my personal stance as a Christian.
"Ori Inu: In Search of Self" is described as a coming of age story about a young immigrant woman who must choose between conforming her identity and spirituality to the cultural norms of America or revisiting her roots in the Afro-Brazilian religion called Candomble.
I've had so many conversations about religion and spirituality in this America and many out of the so many have revolved around Yoruba traditional worship. I have friends who grew up in Christian homes in Africa, came to America and decided to really find their roots. Finding their roots led to them un-believing in "White Jesus" and believing in the gods of their forefathers.
The argument is that if those gods were good enough for their forefathers, then those gods are good enough for them. So time and time again I've been presented with Sango and Obatala and Oya and Yemoja and I've even met an Esu worshipper and an Osun priestess. It's not just the Africans seeking their roots, it's the African-Americans as well.
I once went on a date with an African-American, who told me that he's been to Nigeria several times. Very interestedly, I asked why so many times (I was thinking it had to be work related). His response was, "To see my babalawo" (babalawo said in a beautiful American accent). He then proceeded to tell me that he's an Ifa worshipper and he's not allowed to wear the color Red and he's also not allowed to eat chicken; I stayed till the end of the date, it was a lovely restaurant.
So, against this backdrop, I found Ori Inu very interesting and educating.
The viewer goes through the struggle with the protagonist as she can't but make a decision between the two religions. I got the sense that she would have been a regular, young woman in the United States, if she didn't keep dreaming about swimming in a river in her home country and hearing voices telling her to come back.
It doesn't help that the one person she has as family around her is not open to discussing any other religion but Christianity. The Candomble religion (which is the religion the character practiced in her home country) is something tantamount to a taboo in the house – not to be discussed.
The acting in this film was really good. The main character, played by Helene Beyene made you believe and feel everything she was going through. She, as well as the other characters, kept my eyes glued to the screen.
I spoke to Chelsea Odufu, one of the creators at the end of the screening and she talked about how she could identify with the main character, and how she was looking forward to getting the movie into festivals…which is a big deal.
So guys, please show support in any way you can. More details on the movie can be found on the film website oriinufilm.com.
Watch the trailer For Ori Inu here: