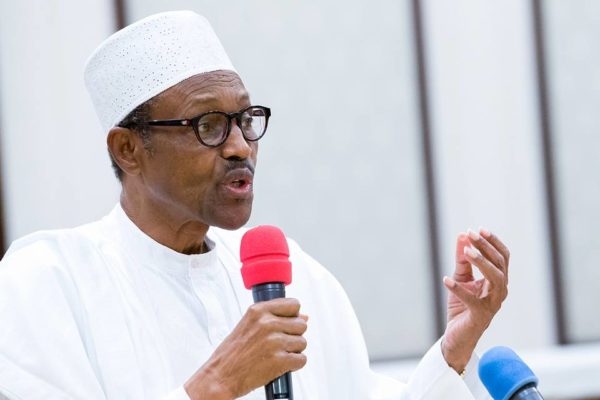 President Muhammadu Buhari has approved further investigation of people involved in the Defence Equipment Procurement scam from 2007 to 2015.
This is contained in a statement issued on Thursday in Abuja by AVM Jon Ode (Rtd), the President of the Presidential Committee on the Audit of Defence Equipment Procurement in the Armed Forces (2007-2015).
He said the President's approval followed the third interim report of the committee which was released on Thursday.
Ode said that 18 serving and retired military personnel, 12 serving and retired public officials and 24 Chief Executive Officers of Companies involved in the procurement were to be investigated.
He further said that those listed for further investigation included two former Chief of Army Staff, Lt.-Gen. O.A. Ihejirika (Rtd) and Lt.-Gen. K.T.J. Minimah (Rtd).
Also on the list are the former Minister of State for Foreign Affairs II, Dr Nurudeen Mohammed and three former Permanent Secretaries in the Ministry of Defence – Bukar Goni Aji, Haruna Sanusi and E.O. Oyemomi.
The Chief Executive Officers to be investigated are, Col. Olu Bamgbose (rtd) of Bamverde Ltd; Amity Sade of Doiyatec Comms Ltd and DYI Global Services, and Edward Churchill of Westgate Global Trust Ltd.
According to Ode, the total amount spent for procurement and operations within the period was over N185 billion with another sum of $685.3 million.
Ode said the committee alleged that the Nigerian Army contracts, awarded by the Ministry of Defence for the period under review, were often awarded without "significant input from end-user (Nigerian Army).
He said the committee also alleged that the purported contract were awarded to vendors who lacked the necessary technical competence.
The committee, according to the president, similarly found that a contract worth N169.9 billion for the procurement of 53 armoured vehicles spare parts, with 90 days completion time, was yet to be completed five years after.
He said the contracts were characterised by "lack of due process, in breach of extant procurement regulations and tainted by corrupt practices".