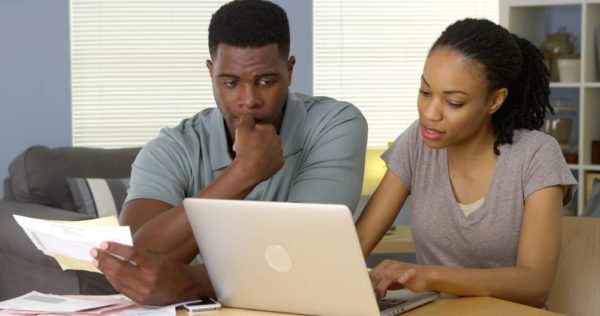 As I watched my parents narrate their old-school education experience, I couldn't hide my admiration. What was I admiring from their school experience? It is simply the values placed on reading habits, sincerity, integrity and hard work which engender academic excellence.
In the third week of June 2016, I went to a business café to print a document; a young lady in her early 30's came in with her two children. The young lady was looking for a person that will assist her to carry-out her children's school assignments.
The assignment involved simply using a cardboard paper to construct a laptop computer; using a ply wood to draw sol-fa notes scale in ascending and descending order; and summarising the high points of the recommended novel.
Initially, I felt, maybe she is an illiterate – which is pardonable. But she isn't. Even if she is; I felt she would be looking for a person to teach her children how to carry-out the assignments. On the contrary, she wasn't; she was eager to carry her children home and paid for the cost of the assignments.
While leaving the café, I felt so sorry for the little children whose mother will go to any length to enroll them in West Africa Senior Secondary Certificate Examination (WASSCE), West Africa Examination Council (WAEC), National Examination Council (NECO) and Joint Admission and Matriculation Board (JAMB) special centres for examination malpractice to gain unmerited academic excellence.
It is against this kind of anomaly that Post Unified Tertiary Matriculation Examination (Post-UTME) was introduced. Its major objective is to serve as a platform where Nigerian tertiary institutions will conduct an internal examination for prospective students before admission purpose, since the credibility of JAMB was given vote of no confidence.
The news of the Federal Government ban on Post-UTME was somehow not taken seriously by the public. This has prompted the Minister of Education, Malam Adamu Adamu to reiterate the Federal Government ban on Post-UTME recently.
He said "the ban is with immediate effect and under no circumstance should any institution violate the directive. Those who have already advertised for the conduct of the Post-UTME under any guise should stop the exercise immediately. If any tertiary institution has already conducted Post-UTME, such an exercise stands annulled and money taken from candidates must be refunded immediately"
He further said that 'for the avoidance of doubt, any educational institution' after secondary education is regarded as a tertiary institution. Therefore, all tertiary institutions, by whatever name it is called, after secondary school, must be subjected to admission through JAMB.
With the ban of Post-UTME by the Federal Government, is it a step backward in the Nigerian education system?
Post UTME filters the chaff from the wheat
A Professor in one of the tertiary institutions in the East once confided in me that the Post-UTME is one of the best things that have ever happened to the Nigerian education system.
Prior to the introduction of Post UTME, according to the Professor, a significant proportion of the students admitted into the institution of higher learning could not make or write a simple sentence; their handwritings were so poor that it took forever to make a script; and their examination scores were equally very poor.
However, he noticed a great improvement as Post-UTME was introduced. The Professor was so excited that students can brainstorm during lectures, ask questions and share ideas, as well as make outstanding grades in course and research works.
This aptly shows that Post UTME serves as a filter, selecting the chaff from the wheat and bringing in the qualified best brains into the institutions of higher learning for further intellectual development and empowerment.
Post-UTME offers a level competing ground for rich and poor kids
Post-UTME offers equal opportunity for rich and poor kids to scramble for the limited admission quota of the various tertiary institutions in Nigeria.
Equal opportunity! I know the poor kids will be puzzled by my assertion. They will argue that the rich kids bribe their way into the admission list. Yeah, it is indisputable. But have the poor kids considered using the arsenals in their armories?
Arsenals such as studying diligently, and scoring above the cut off marks. Achieve this and then you will see that Post-UTME offers an excellent platform for the "haves" and "have not"
Post-UTME encourages old-school values
What are these old school values that the new school students have thrown to the wind? They are simply cultivating a reading habit, hard work and integrity. Post UTME encourages these values which are triggers of academic excellence.
A serious minded student will not hesitate to imbibe a reading habit to effectively cover his/her syllabus and work extremely hard to prepare for WASSCE, NECO, JAMB and P-UTME.
Such student will definitely shun examination malpractice because his/her hard work has effectively enhances his/her capacity to achieve excellence in any examination.
This is Nigeria. Of course I am aware. There is inherent corruption in the administration of Post-UTME in most tertiary institution in Nigeria. Like the Minister said that there was no empirical evidence to show that the inception of Post-UTME, universities has been having better students, adding that students were being expelled annually for low performance, even as they gained admission through Post-UTME.
There is no wisdom in killing a fly with a sledge hammer.
Rather than banning Post-UTME, effort should be channel towards dealing squarely with its inherent corruption.
This is because Post-UTME is a veritable platform for encouraging students' reading culture, hard work and academic excellence.
Hence Post-UTME ban is certainly a step backward to our battered education system.
Photo Credit: Dreamstime