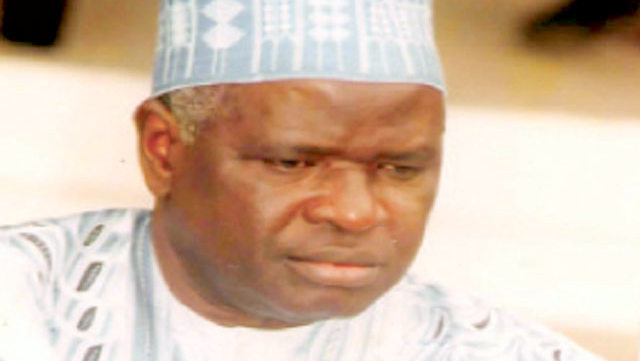 A former Nigerian Security Organisation, NSO Boss, Umaru Shinkafi died on Wednesday at a London hospital, News Agency of Nigeria (NAN) reports.
The daughter of the deceased, who is also Zamfara state Commissioner of Commerce and Industry, Hajiya Fatima Shinkafi confirmed the death.
She said he died following a "long standing heart disease".
She said her father's corpse will be brought into the country on Thursday and would be buried in Sokoto immediately after a funeral prayer.
Shikafi, who held the traditional title of Marafan Sokoto was survived by three wives and five children.
He was born on January 13th 1937. He started his career as a policeman, joining the force in 1959, after passing through the police college in Kaduna.
In 1973, he graduated from the University of Lagos with an LLB and a year later, he graduated from the Nigerian Law School.
He was a Federal Commissioner of Internal Affairs in 1975 and later became the head of the National Security Organisation in 1979, a position he held till 1983.
President Buhari while commiserating with the family, described the departed politician, administrator and technocrat, as an "expert whose contributions to the development of the security architecture of Nigeria remains indelible, adding that others carried on where he left off."
The President recalled that the former Federal Commissioner of Internal Affairs played frontline roles in the activities leading to the eventual return and enthronement of democracy in the country.
He called on family members, friends and associates of the departed community leader to take solace in the fact that the late Shinkafi played the parts assigned to him diligently, conscientiously and patriotically.
He enjoined them to emulate the good virtues that he left behind.
President Buhari prayed that Almighty Allah would grant the soul of the departed eternal rest.