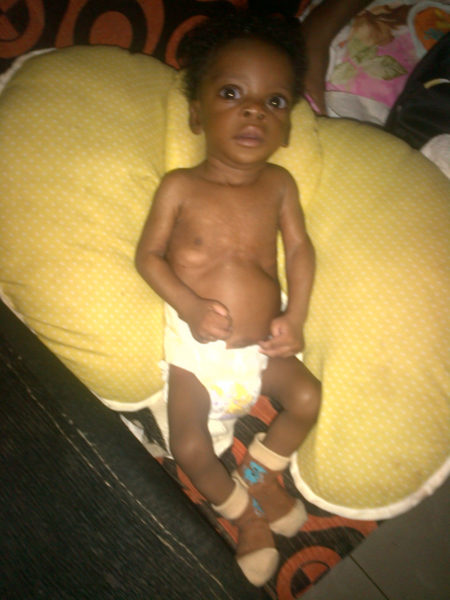 If you've ever had a health-related issue in Nigeria, then you will probably understand that it is extremely difficult to fund your treatment and navigate the healthcare system.
In view of this, BellaNaija launched the BN Community Centre. This online platform will feature "calls for help" as submitted to us. This includes information, photos and account numbers.
We encourage you to give if you can, however, please ensure you perform independent verification prior to donating any funds.
****
Dear Sir,
I am writing to ask for your kind help to save my son's life.
On the 1st June this year, my 2-month-old son "Master Ademuyiwa Tobiloba" was diagnosed as having serious congenital heart diseases (single ventricle, transposition of great arteries and pulmonary hypertension) in LUTH. The diagnosing doctors told me and my wife that our son's diseases were highly rare, complex, dangerous and almost incurable in Nigeria here and that we would need to fly him to India as soon as possible. My wife and I are in the deepest despair.
Last Friday, 5th August this year, our consultant at LUTH requested that we do another Echo scan on Tobi and after the scan she advised that we do the surgery within the next two months because the disease has started spreading and growing stronger and we would be needing 4 Million Naira, which seems to be the only opportunity for my son to live, I have been able to raise about 1.8 Million Naira from my work place and church and still need much more. Your financial support will be highly appreciated sir.
Please find attached the medical report from LUTH, the picture of my son and the surgery bill from the Hospital in India.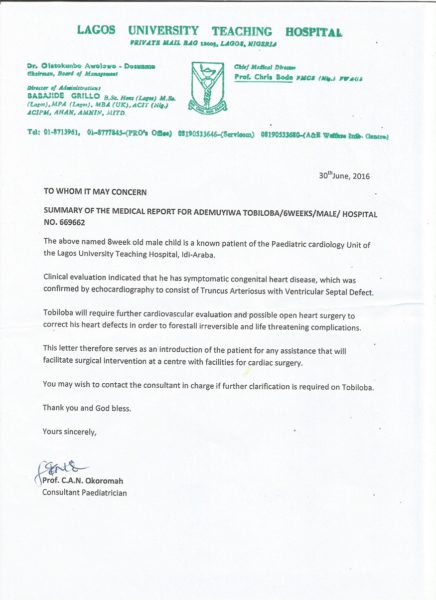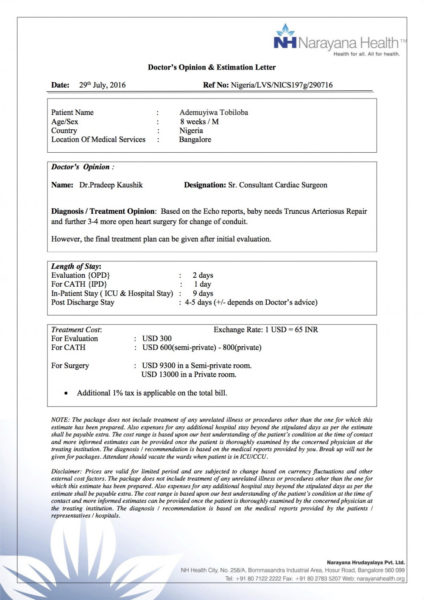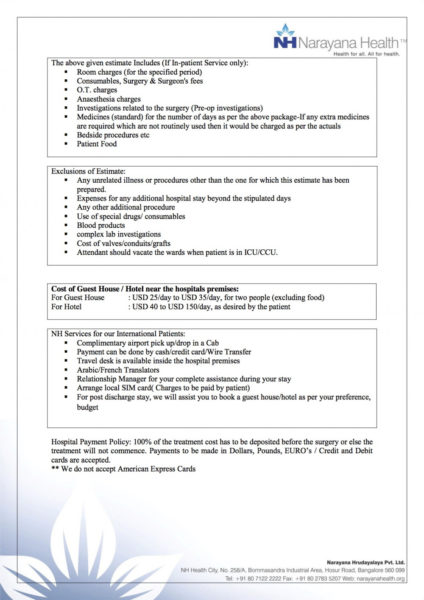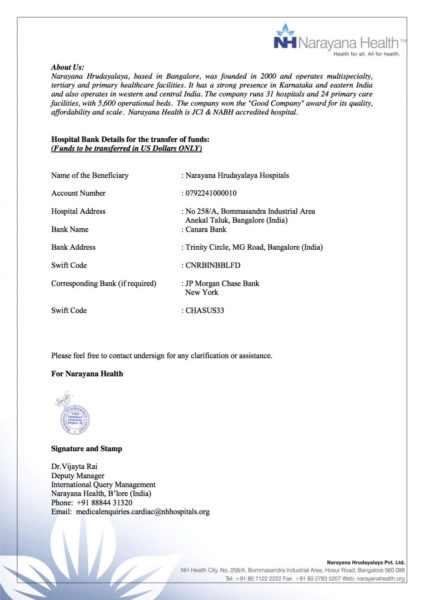 All donations should be directed to the below account details:
Ademuyiwa Ayodeji
2080699345
Zenith Bank
All my family would be extremely grateful if you would like to give us help in whatever way sir.
Thank you very much!
Yours sincerely,
Ayodeji Ademuyiwa