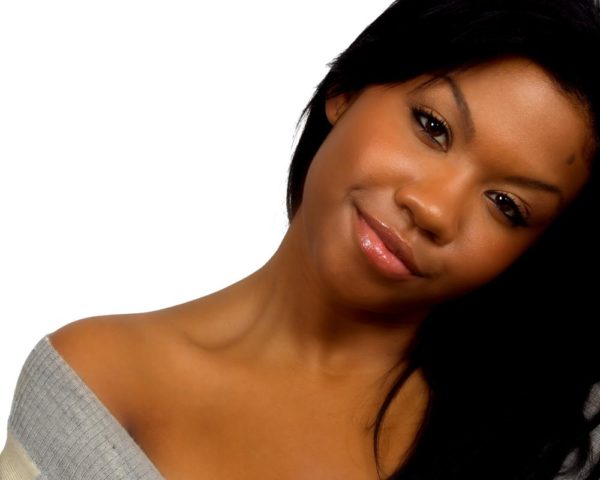 When the whole thing started, when the whole matter began to unfold, how the hell were you excepted to know how it would end?
You are not God for God sakes!
You had been a fool from the beginning; but no one with a modest, realistic view of life's issues should expect a teenager to be a sage. How can you walk if first you don't crawl?
In the beginning you wanted to die on top of the matter because Steve was so sweet, fresh and clean. Steve was young, wild, and free; just like you, just like you wanted him to be.
You wanted to die on top of the matter because there is a catchy song about dying on top of the matter and you could dance on anything; you thought you were in control.
Now, after twelve years in the states – the United States – you are back with a bang. Some perverted minds would read another meaning to 'back with a bang', but hell no! Not that meaning.
You sat in the small office where you would be a storyteller for a brief time. The door was left open, as if you were a horse; as if you could change your mind about storytelling to give someone a ride – that kind of ride 50 Cent would rap about.
You had been called that. Someone had called you a horse and you had loved the name as much as you had loved the voice and the accent that conveyed the message; you showed your love with a coquettish smile. For that name you gave him a memorable ride, like a real horse. You had be called a tiger too.
But now, you are neither a horse nor a tiger.
Your nails were like claws of a tiger – your fake nails – they were blood-red; your fake hair got to your shoulders, your lips were blood-red too. You shaved your eyebrows and did a better job, you helped your eyelashes too.
The man in white buba and soro, who would first listen and hopefully offer some help later, had a welcoming smile on his face, so you really wanted the man to know your story.
"When I was in secondary school I had a friend named Steve. My classmate. We were close friends from junior class, and we were quite close all the way to SS2. Then, something happened. We made a mistake and somehow I got pregnant. What did I know at that time? I was only sixteen. Steve didn't want to have anything to do with me, so he lied, he denied, he threatened. His parents had this huge fight with mine; they cursed, in fact they swore I was the bad influence hell-bent on polluting their child's life with my bad luck. Long story short, I had my first child."
The man shook his head slowly as if having a child as a teen is the ultimate doom.
You continued: "From then on I lost my confidence. I traveled to the US after having a baby, so that I could continue my education without the burden of shame. It was such a rough time in my life. Sir, if you know what I went through, you'd pity me. I thought I would have a better life if I got a green card, but the idiot who wanted to help me get it said I had to get down with him. I had no choice, I was desperate. I had my second child for him."
The man leaned on the table. "So where is the man now?"
"I've lost contact with him."
"You didn't try to find him?"
"I tried so hard. The idiot just went off like smoke in the wind. I just couldn't trace him."
"That is quite unfortunate. Did he help you with the green card?"
"He didn't o. Hmmm. It was such a painful experience, but strong woman that I am, I had to move on. Later on, I got a job as a waiter in this restaurant close to where I was living. It was owned by a Jamaican. Such a nice man. He knew about my baby boy but he still wouldn't mind me keeping him in the back room. In fact, he allows me to attend to him anytime he cries."
You had to laugh at this point. It was a mirthless laugh, but the man – the one listening to the story – wanted to know what was funny.
"Nothing," you said, wiping a tear from the corner of your eye and exhaling deeply. You went on: "One rainy evening, after we closed for business, he came to spend some time with me in the backroom. I've always loved the way Jamaicans speak, but this one is not just tall and handsome; he looked so much like Usain Bolt, and he is also very good with babies. We made a mistake that night. I got pregnant.
"Again?" the man asked querulously.
"I didn't even know he had a wife. I was the one who grabbed him that night when he was still trying to get a condom out of a box. He was sorry about the whole thing. He was sorry that he could not hurt his family with the news of my baby and I knew he was sorry indeed."
The man in white rubbed his chin with his thumb and index finger. "But he didn't reject the baby?"
"He wanted me to keep it a secret. But he still sends a monthly cheque for her."
"A girl?"
"Yes sir."
The man folded his arm. "Go on."
"Two years ago I met an award-winning singer in a club where he was performing at a friend's friend birthday bash. I've been the guy's fan all the way from Nigeria. He started with a band when I was still in secondary school, but now he's solo, and has been in the industry for over a decade now. Oh, I love this guy. It happens that he is also from my state, in fact, from my tribe. That night we just clicked. We talked late into the night. Somehow I got to his hotel room. Suddenly he starts acting strange; he must have thought I wanted something, which I didn't really want.  I told him to stop but he wouldn't listen. I was a bit tipsy. Not that I wanted to do anything. It was just a mistake."
The man at the other end of the table got his elbows on the table. "You had a child for him too?"
"I wanted to report the issue as rape. But you know how this thing usually sounds. A groupie follows a star to the hotel room and shouts rape. It sounds somehow, you know what I  mean. I just didn't want the media to feast on the whole issue like a gathering of hungry vultures."
The man glanced at his watch; he couldn't now be suddenly impatient. You were sure.
"What exactly do you want me to do?"
"Man of God," you said, holding firmly to your faith in the God of Joseph Ayo Babalola, the God of 1930 is still the same today. "I just want you to pray for me. I want to settle down."
The man of God smiled. "You don't need prayers. You are already settled, my sister. You are settled."
Photo Credit: David Whaley | Dreamstime.com