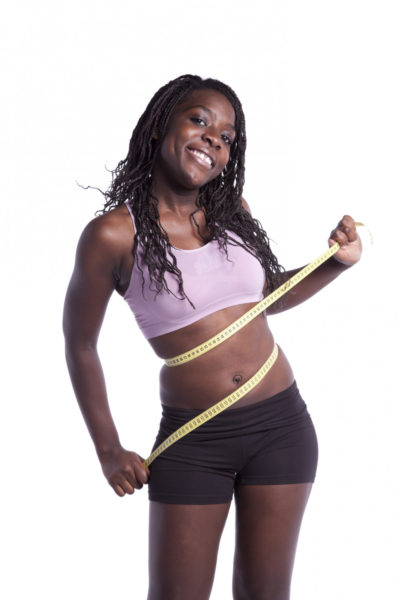 When you join a weight loss program, your single expectation is that the coach in charge will tell you what to do to get the results you want. But if all you do is wait for instructions from above, you're leaving results on the table. I say this because even though your coach is the expert at helping you get the weight loss results you want, she's not an expert on your life.
She doesn't know the areas that have made you stumble in the past. And she definitely wouldn't know the quirks of your particular situation. For example, if you're not a fan of sweet potatoes and your meal plan is filled with sweet potatoes, what next? So instead of waiting for the coach to hand down instructions from on high, here's how I suggest you approach your next program to get breakthrough results.
1. Educate your coach on your lifestyle
Most good coaches have a way of capturing lifestyle information at the beginning of every program. It doesn't mean that the program would be modified to suit your lifestyle exactly, it just means that she'll take that into consideration when reviewing your accountability logs and when giving you advice on how to modify the original instructions that she's given you.
Some important things to note are:
whether you work long hours, so that she can advise you on how to eat late at night without sabotaging your results
if you live with extended family where someone else is doing the cooking, so that she can help you make the best of the meals you eat on your own and make wise portion control decisions on shared family meals
if you have only 15 minutes to exercise in the morning, so that that she can advise you on how to make your workout program the most effective it can be in the time frame you have
There'll be some parts of the program that are non-negotiable, but for the most part nothing but great things can come from sharing your unique lifestyle situation with your coach, so that she can modify your program for you where possible.
2. Tell your coach why the results are important to you
A coach plays multiple roles in your life right? She's your cheerleader, your source of accountability, and of course your instructor. But in a weight loss scenario, she's also there to make sure you don't quit when things get hard. And telling your coach why your goals are important to you will help make that portion of her job easier.
Why make help make her life easier you wonder? Well most semi-affordable coaching programs will be executed in a group setting, so the easier you make it for your coach to support you, the more you'll get out of the program.
So do you want to lose weight to feel comfortable taking family pictures again? Then let your coach know, so she can use the right words and tactics to help you get back on track when she sees that you're slipping on your commitment to take weight loss action.
3. Tell your coach where you've failed in the past
If experience has taught me anything it's that most of us have tried and failed many times to lose weight. I'm the poster-child for this. It took me 9 years to finally figure out how to lose the weight AND keep it off. If I was to work with a coach today the first thing I would tell her is that I'll fail if:
I have to give up pizza
my plan requires me to eat meals that are very different from what I cook for my family
my workouts are more than an hour a session and more than 3 hours a week
I failed hard when I tried to give up pizza, eat differently from my family (that time when I tried to be a vegetarian with an unapologetic omnivore for a husband), and do P90X (where would I find time for on hour of exercise everyday?). And I know that I'll fail again if I try to do this. So I'm fast to make these non-starters when I'm creating my own plans.
So what are non-starters for you? There's no guarantee that your coach will be able to work with you on all points, but at least she can meet you halfway.
4. Ask your coach why you're doing some of the things you're doing
At some point, your coaching engagement is going to end and that's why it's good to know why you're taking the actions you're taking. Knowing the purpose behind the action will make them more meaningful and will increase the chances that you'll get the intended results.
For example even though you may be fine with drinking lemon water for two weeks, you'll get frustrated eventually when you don't see results because there's nothing about lemon water that'll help you lose weight.
But if your coach's intention behind the lemon water first thing in the morning is to remind you to make healthier choices during the day, you'll know that it's not the lemon water that'll bring the results. But it's the food choices you make after drinking lemon water that'll make the difference.
This is why it's never a good idea to follow rules blindly.
It's time to take action
When you choose to join your next weight loss program, make a note to have a conversation with your coach. In my online programs, I'm do the proactive thing and ask my ladies up front using lifestyle questionnaires to get the conversation going.
But if your program isn't structured that way, the conversation can be as simple as saying "hey coach, this is where I've struggled in the past and these are the realities of my life that have kept me from the results I want. Can you still help me?"
You'll be surprised what this little proactive communication can get you.
P.S. I have a few coaching spots still open in my Lighter in 8 Weeks Program. If you're interested in working with a coach who's been in your shoes to lose weight, lose inches, and fit into your old clothes again, check it out.
Photo Credit: Helder Almeida | Dreamstime.com