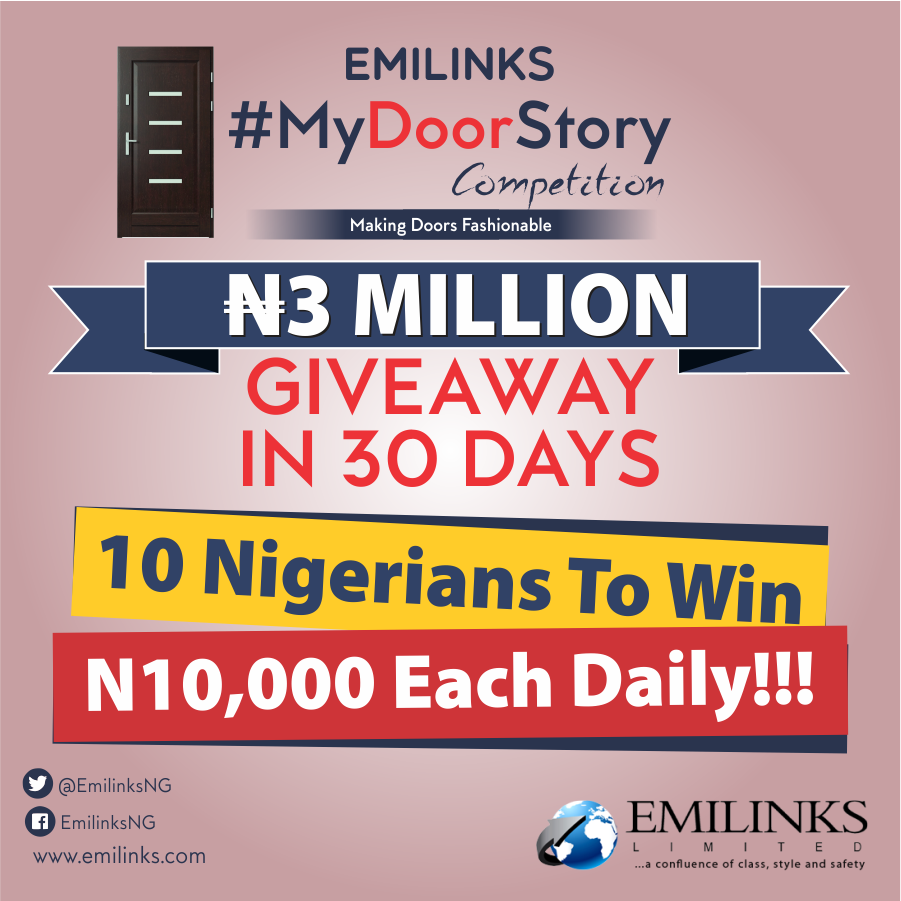 It might be your turn today!
The #Emilinks #MyDoorStory N3,ooo,ooo Giveaway is still on and each day for the past week, 10 lucky people have gotten N10,ooo for sharing photos of beautiful doors and the importance of the doors. More winners will be picked for the next 20 days. Catch up with the previous days of the Giveaway here.
Thank you so much for participating as we love the creative turn your short stories are taking and your creative photos. Please keep sending them in, it might be your turn to win today!
This week we are switching things up and instead of sharing a photo of your beautiful strong doors, we want to hear about the bad doors you have encountered and also see the "bad" doors. So get snapping!
***
About Emilinks
Emilinks is a global manufacturer of world class finishing and furnishing products such as doors, beds, kitchens, dining sets, wardrobes and shelves for homes, offices, hotels, royal palaces, presidential lodge, honeymoon suites and luxury villas. Emilinks uses a variety of innovative techniques blended with exclusive designs to build premium quality products.
With a record of excellence in all areas, Emilinks wants to empower Nigerians over the next 30 days!
MD/CEO of Emilinks Limited, Solomon E. Nwadiogbu, a very patriotic Nigerian is standing his ground to see that fake and substandard products are totally eliminated in Nigeria. He pioneered a campaign to eliminate fake and substandard products by crashing the prices of doors, wardrobes, kitchens and other furniture products in Nigeria.
We may have realized that doors play a huge part in our everyday lives. Ever wondered why there are so many philosophical sayings which include "Doors", now is your time to reflect on the role doors play in your life and the disadvantage of having bad doors!
***
How to participate in the N3,000,000 Giveaway
Take a clear photo of yourself featuring a really bad or substandard door
Share a story about bad and substandard doors and their disadvantages in your home and/or the society
We are looking out for creative, interesting, inspiring, intellectual and funny stories!
Creatively linking in the Emilinks brand will be a plus. The key word is CREATIVE.
Submit your entry via Twitter, Facebook, Instagram or on www.bellanaija.com/tag/emilinks
For entries on BN, simply leave a comment on the post of the day. e.g Day 8
Remember to add the hashtags #Emilinks and #MyDoorStory to your post on social media or comment on BN
Unfortunately, we cannot view social media entries via private accounts and DMs will not be accepted
10 winners will be selected daily to win N10,000
Enter each day!
Be sure to find out more about Emilinks and explore the brand via the following channels.
Website – www.emilinks.com
Twitter – @emilinksng
Facebook – EmilinksNG
Abbreviated Terms & Conditions
Participants can enter as many times as possible
Entries reset each day at 10AM West African Time, therefore a new entry is required each day
10 Winners will be Chosen per Day
For social media entries, no Direct Messages permitted, only via Open/Public pages
For entries on BellaNaija, ensure you include an active email address in the email box
Winners will be chosen by an in-house judging panel
Assessment will be based on the photo and/or the story
Participants can only win ONCE during the 30 Day period
There is no entry fee for participation
Participants must be over 18 years old at time of entry
Winners can be based worldwide, however, MUST have a valid Nigerian bank account
Money will be paid via local bank transfer
For due diligence, list of participants names confirmed via bank account will be kept on record
List of winners' social media handles and BN usernames will be published
Winners are encouraged to share news of their win via social media
****
Here's the list of our 10 lucky winners! You will be contacted today
Post on BN:
1) Helen – Emilinks #MyDoorStory #Day9
Just remembered an experience I had with a #bad door# some years back.
I visited an aunt in a hospital where she was admitted not knowing that I will end up getting some medical attention myself.
It happened that the door to her ward was broken and supported with an iron bar but I didn't know.
There was actually a sign post hanging on the #baddoor# which read (broken door, be careful) but I didn't pay attention to the sign post and I got my leg injured and had to be moved to the emergency clinic for stitching.
It was a very bad incident which would not have occurred if the hospital had used #Emilinks# quality world class doors.
That incident taught me to be more careful and attentive to sign posts hanging on doors.
Moral lesson: Always read posts and messages hung on doors before you touch the door.You may not know when you are standing in front of a bad door.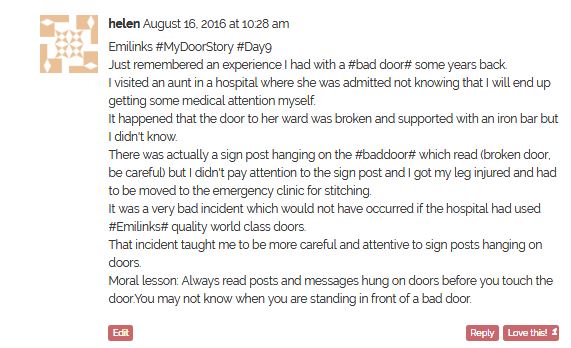 2) Iphie – It was the shrill cry of my baby that woke me up from my afternoon nap as I sleepilingly touched the side of my bed only to find out my baby wasn't there. Immediately the sleep vamoosed from my eyes. I quickly climbed down from the best and rushed outside as I continued to hear the cry of my baby. So many thoughts went through my mind as I ran from room to room searching for him. I hope he had not crawled to the store, I said to myself. The door to my store room was badly damaged and needed urgent replacement. We had repaired it countless tines but it still wasn't good. The two door hinges has fallen and now been held by a long nail so that the door wouldnt fall. That door nail was part of reason why I would not want my baby to go near that room. My 6 months old baby had just started crawling and was eager to touch and enter anywhere. My fear was confirmed when I went to the store and behold there he was caught up in the nail trying to shift himself away from the door. Oh God, I was very relieved as I detached him from the door nail and quickly checked him for bruises. I thank God there was none.
Immediately my husband came back, I told him what happened and We quickly decided to change that door to avoid 'stories that touch' There and then we called and ordered for #Emilinks door. It's almost a year and we have had no issues with our #Emilinks door and no cause to be worried again.
#mydoorstory day 8 #bellanaija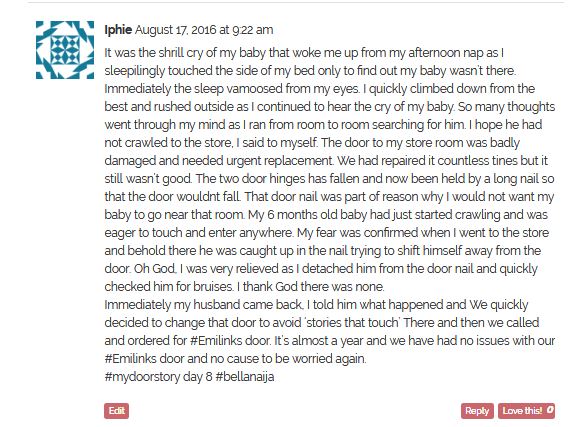 Twitter:
3) @IaM_Herliyaz – We sleep with open minds, cos our hostel doors are pretty bad. #emilinks #mydoorstory #day9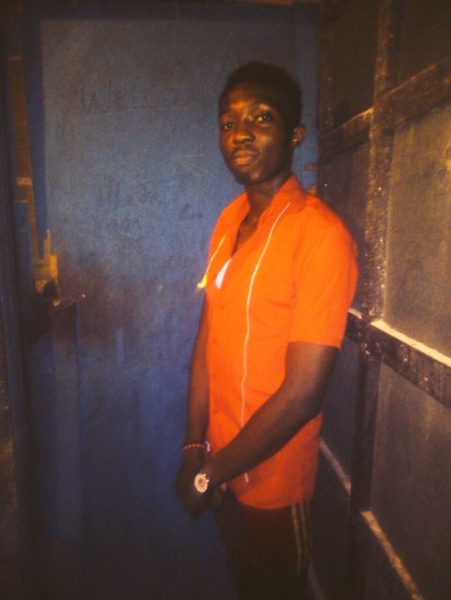 4) @Toniaqeency – @bellanaija bad door indicate poverty and backwardness but i conquer them with @EmilinksNG door #MyDoorStory #DAY9
Facebook:
5) Ajoke B. – @bellanaija #Day9 #Emilinks #MyDoorStory @bellanaija, My bad door story is bad one and I hope everyone will learn to correct things immediately we see something wrong.
3 years ago when I was preparing to go for my Nysc. I saved my pocket money to buy a laptop for my personal use which I eventually did.
I took the laptop to the state where i served and sincerely the laptop was my companion.
I noticed rats entering the room through my door and I did all I could to stop the rats from changing doors to substandard doors. Then one day while operating the laptop a rat entered my room through my door and Out of curiosity I was chasing the rats, I got carried away with the rat that I forgot my laptop that was kept on the table. We kept chasing each other (myself and the rat) in the room till I mistakenly pushed the table and the laptop fell and was damaged beyond repair. I was so angry that the laptop was spoilt all because my door gave entrance to the rat. The story made me realize that good homes without good doors can lead to lots of damages. Thanks to EmilinksNG for providing the best.
Indeed Emilinks saves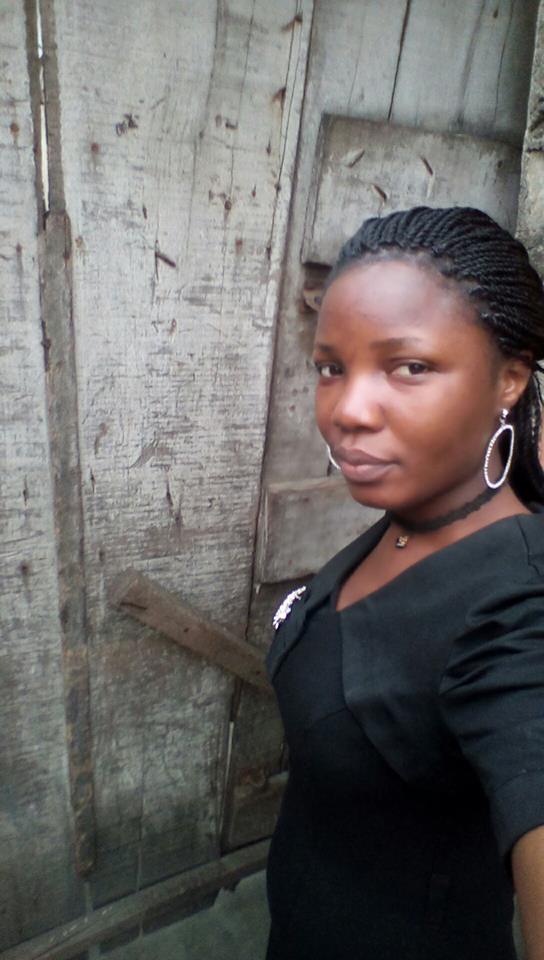 6) Etume N. – #Day9 #Emilinks #MyDoorStory
A bad door breeds and brings danger .The bad door in the picture is present at the Corpers Lodge where my sister resides. About two months ago my sister who is serving at port Harcourt came back home to Benin. We were all in the parlour that evening watching TV when she got a phone call that thugs broke into her Lodge. The thugs gained access to the Lodge due to the bad substandard door. She had to travel back to port-harcout to complain to the school authorities to change the door to the best which is Emilinks. She was so lucky that she wasn't present at home that night. Having a bad door can endanger your life.A bad door can collapse and cause serious injury to the victim. From now on I am surely going to tell my relatives to switch to Emilinks. Because I like going for the best and in this case
,you have the best with Emilinks door.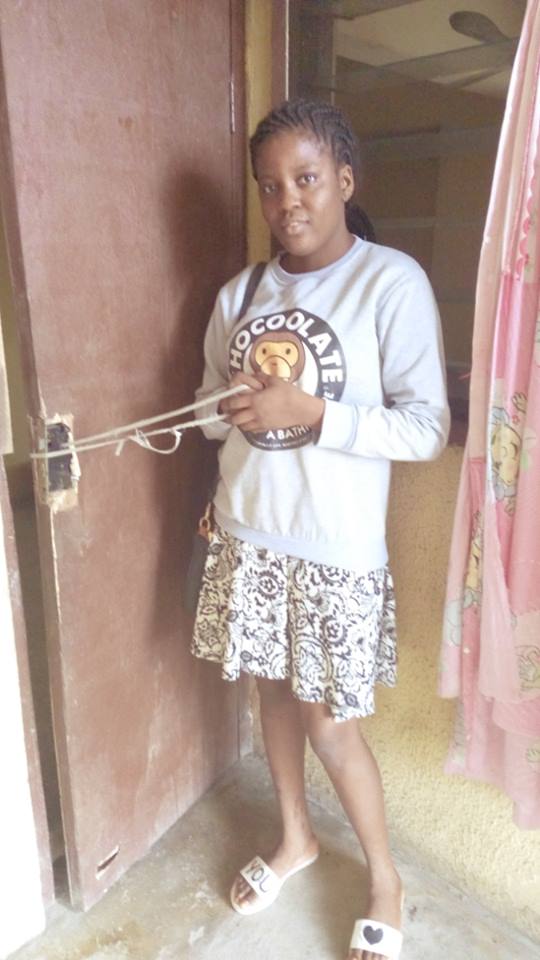 7) Jay-el S. – #day9 #HappyBirthdaytome
Since today is my birthday,i will like to share a story of mine that happened on my last year's birthday
A night before my birthday,i started to think about the number of people that would have made the next day a very wet one for me if i was still in school.but lucky me,school was on recession. while been happy thinking I was out of their reach, I came online on whatsapp (a known social media for chatting,uploads etc) where a group chat was already created for my birthday with the subject "birthday boy"..i started making mouth(aka raking) that none of them could do me anything,while in the closed doors of my house,so I thought. they played me well that night,each expressing their dissatisfaction of me been away,not knowing I had another thing coming my way..
Exactly 12am on the 16th of August,2015.messages started coming in, alongside the calls,I felt loved. Then maleek my closest friend called and this was the dialogue that transpired.
Maleek: Jay bro, sup man?
Me: maleekberry how u doing bro?
Maleek: happy birthday baby, wishing you long life and prosperity, one love bro
Me: that's gay bro, but I accept..thanks man
Maleek: you know you still gonna be drenched with the pure water from my bag shey?
Me: (feeling secure) never guy, never my guy
(call ends abruptly)
Exactly 10am I heard a knock on my door.
Me: who's there (kinda scared sha)
Stranger: its me (with the voice of a damsel)
Me: you who(kinda happy it was a female's voice)
Stranger: open and find out(sounding so calm)
Me: (eagerly standing up to open the door) am coming dear (still without clue about who was at the door)
There stood Maleek and ten other friends of mine smiling ,I said to myself kasala don burst oo (in the words of a naija man).if only my door had a peep hole,i would have escaped this impending water disaster,i said to myself as I wittily made my escape,darting out of my compound like usain bolt at the Olympics,still with all my speed, I was caught and given the beating of my life,aside that my clothes were drenched. I felt loved and also very very wet
This year am eagerly waiting for them,its already 12:45pm with no visitation. however,have been receiving calls like a receptionist in a banking hall. this time I have emilinks door, this time no birthday shower unless I want one(which I don't)
#HappyBirthdaytome
#mydoorstory. #emilinks
Instagram:
8) @mathewolumide – My reality. I remember the Bible talked about ancient doors and I thought it was only a biblical fiction until I came in contact with a door. On this particular day, I was given an instruction by my boss to get fuel. I watched as he grudgingly released the money to me complaining about the state of things in the country and the recent upshoot in the price of fuel.
I got the fuel and poured half of it in the generator with the intention to save the rest for the next day. I kept the remaining fuel in a store house next to the generator house and secured it with the door. I smiled and praised myself for my brilliant idea.
The next day, I was informed to put on the generator as an important client was coming to the office. On getting to the store house, the fuel container was empty. I staggered back and I could see my job slipping out of my cold sweaty palms.
This most definitely would not have happened if I had secured the fuel with strong and reliable doors from #Emilinks. #MyDoorStory @bellanaijaonline #day9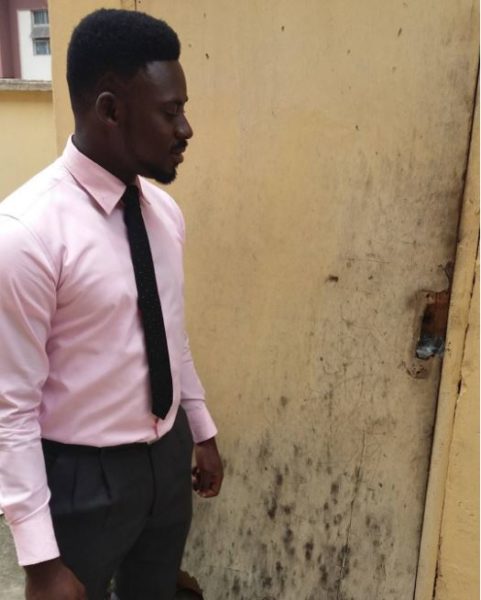 9) @lawal345 – #MyDoorStory #Emilinks # Day9 the day I knew I have a bad door was the day I left home for school I didn't
know I have been managing a door which can be penetrated easier coming back from school I saw that my door has been dealt with by an unknown persons who went away with lot of things in my house this taught me that doors provide safety and security to our houses.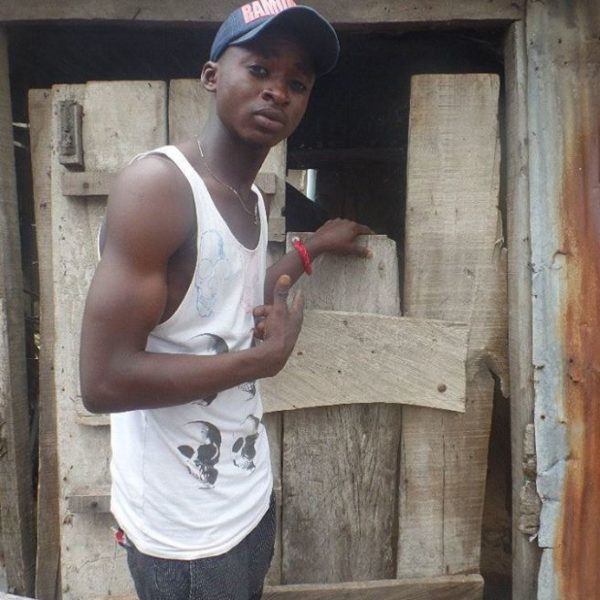 10) @noblekenson – #DAY 9 My Bad Door Saga This door always make me go down memory lane, a bad door is no better than a house without doors. I attach significance to this story because it contains originality and was not cooked up. Extra care was required in opening this door, so on one fateful Sunday , I was fetching water from a neighbor's house , there was no one to help open the door. Due to the nature of the bad door and tightened hinges , I pulled it so hard and it broke down I fell with the big bowl of water which I carried and all the water poured on my clothes and body. I thereafter told my dad that it was high time we changed such disgraceful door with a more reliable and efficient door. Where can we get such kind of doors? Look no further, as #emilinks are makers of beautiful strong door which would boost your confidence!!! #mydoorstory
#emilinks day 9 @bellanaijaonline.