A couple of days ago, English football club, Tottenham Hotspurs announced that its midfielder, Dele Alli has decided to change the name on the rear of his jersey to Dele, instead of his surname, Alli which he has been using.
"I wanted a name on my shirt that represented who I am and I feel I have no connection with the Alli surname.

This is not a decision I have taken without a lot of thought and discussion with family close to me," the footballer was quoted as saying.
He tweeted this photo yesterday:
According to The Sun UK, Alli's mother, Denise gave him away at 13, when she faced having her children removed by Social Services due to her alcohol addiction.
Dele who plays for England, was handed over to a couple, Alan and Sally Hickford, and he calls them his adopted parents, although they never formally adopted him.
Denise said that she took the action, because that was the only way he could fulfill his dream of becoming a professional footballer.
"It was tough to give up my son but it proved to be his salvation. I'm so thankful for how things have turned out," she said.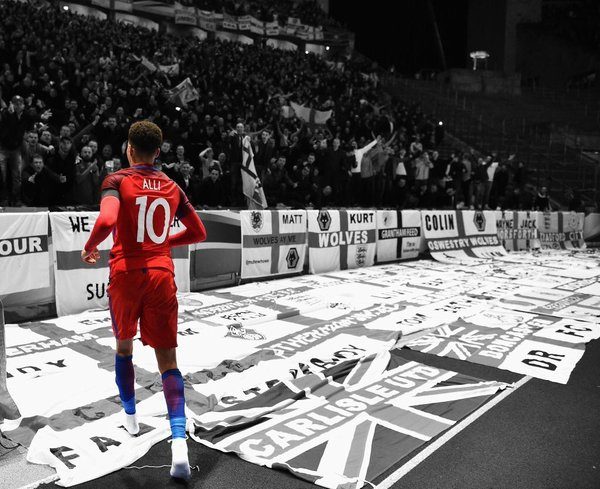 Dele, earlier this year, won England's Professional Footballers Association (PFA)'s Young Player of the Year Award.
Dele's father, Kenny Alli, and his mother broke up within a week of their wedding in 1996, just before he was born in April of the same year. He currently lives in the United States.
Photo Credit: Twitter – @Dele_Alli | Jan Kruger/Getty Images