Today's #BNFroFriday interview features the gorgeous Elizabeth Atulomah. Liz is a Lawyer and you might have seen some of her makeup tutorials here on BN Beauty. She's a Beauty Blogger at www.sweetsurvet.worpress.com & @beautebyliz, she has YouTube channel called LizofSS.
Elizabeth also a baker and you can see some of her cakes on her Instagram page, @thelawbaker. She's a Nigerian (Igbo/Yoruba) from Abia state and her Mom is Yoruba. Read all about her hair story below and follow her for more updates!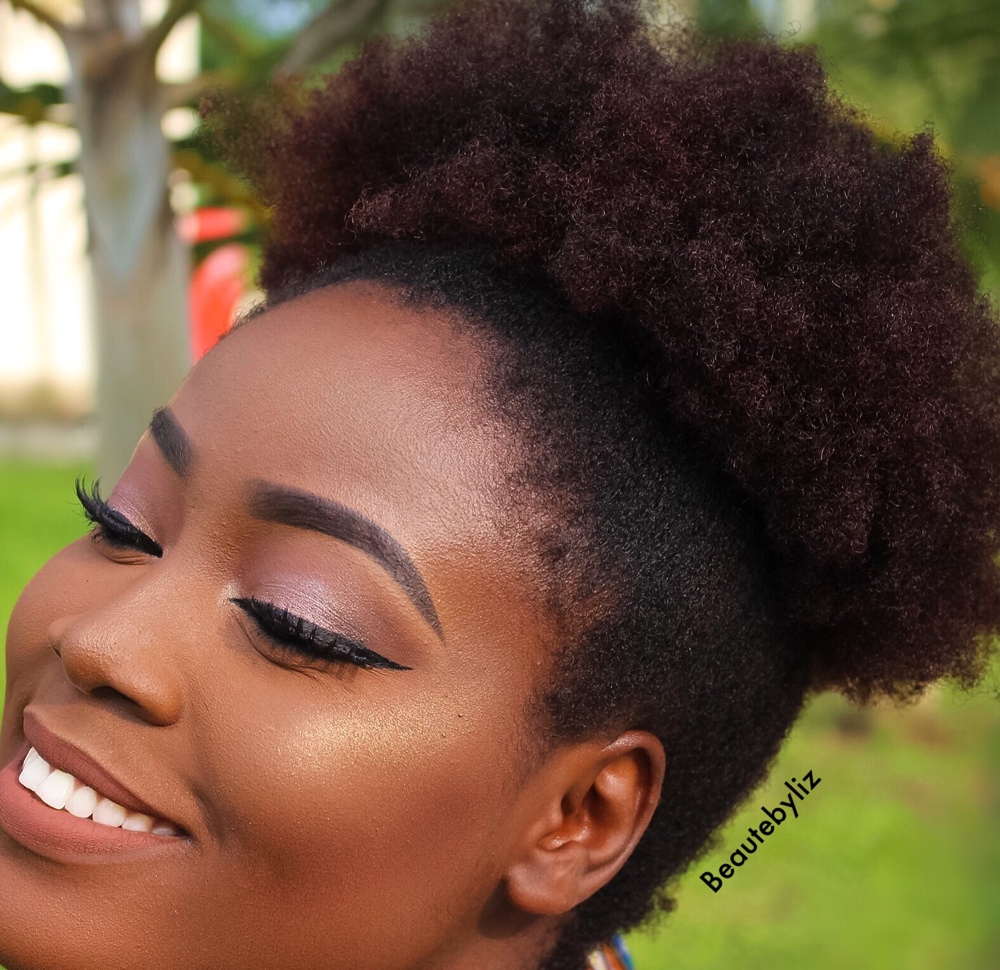 BellaNaija: Tell us about your hair
Elizabeth Atulomah: I'm proudly Nigerian with the 4c hair texture. My natural colour is 1b and yes I have coloured my hair to this light brown colour (picture below) and then back to black but currently I have hues of brown from Creme of Nature's gel hair colour which I love so much. I was relaxed in the past before I decided to go natural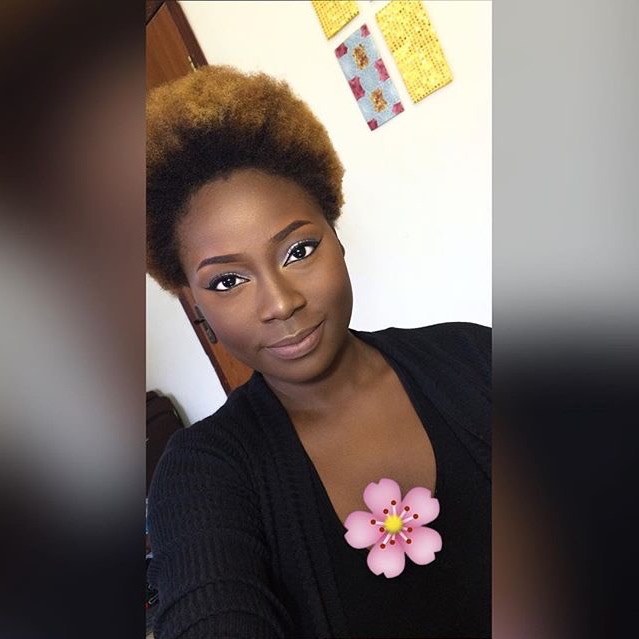 BN: Why did you decide to go natural?
EA: In the past, I didn't like to go to the hair salon to get my hair done and having my hair relaxed just made it easier for me because I would just comb and style, I probably went to the stylist maybe once or twice a year except for special occasions! At first my hair was alright and very beautiful but after some time my hair started breaking, my hair was really coarse so the undergrowth always surfaces very fast and it was a nightmare for me having to always relax my hair every two months.
My hair suffered serious breakage causing uneven length, the frequent relaxer caused split ends and my hair wasn't just growing anymore. After seeing my sister's hair at its best state being natural I decided to just stop the harsh chemicals and accept my FRO.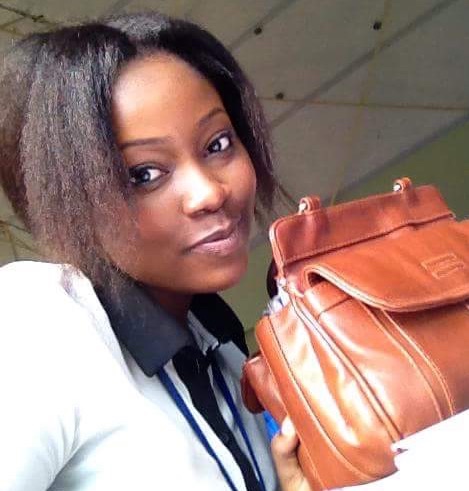 BN: How did you make the change?
EA: I transitioned for like 5 months then cut off all the relaxed ends. I didn't get negative reactions because my hair wasn't so short and I just started doing protective styles. I watched my sister embrace her hair so that motivated me and noticing the change in control I have over my hair just made the commitment more.
Due to the fact that I transitioned, I had to battle with two textures (the undergrowth and the relaxed ends), combing it was not a bed of roses for me so when I cut it off, it was a lot easier for me. The top left picture was when my relaxed hair was still healthy and the top right picture was when it was damaged just before my chop.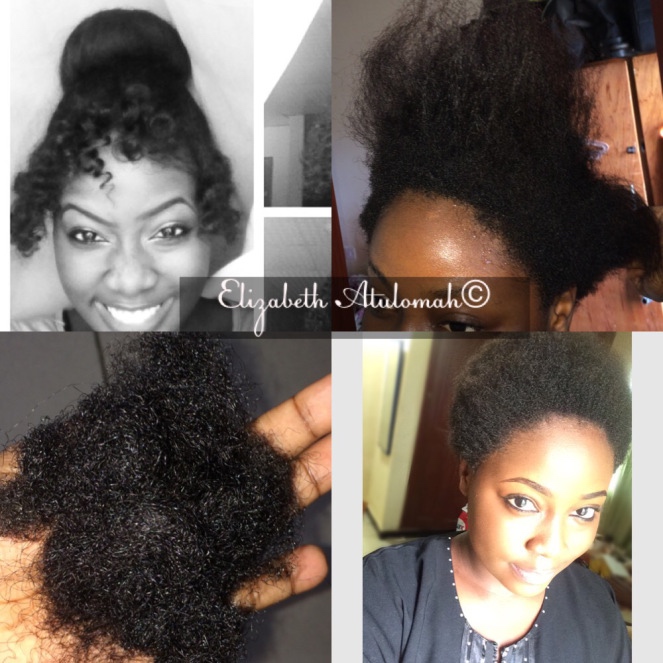 BN: Are you tempted to go back to having relaxed hair?
EA: To be honest, I've been tempted once to relax my hair when it was becoming so overbearing to comb and maintain but then i didn't have any product to soften or detangle so i was just doing it all on my own. Remembering the state my hair was in prior to being natural just kept me in line.
BN: Ever hidden your natural hair?
EA: Hide? It depends on the context you mean. I've done series of protective styles, I've covered my hair with turbans and head ties but if the hide in context is of shame then no I have never hidden my natural hair, I'm so proud if it.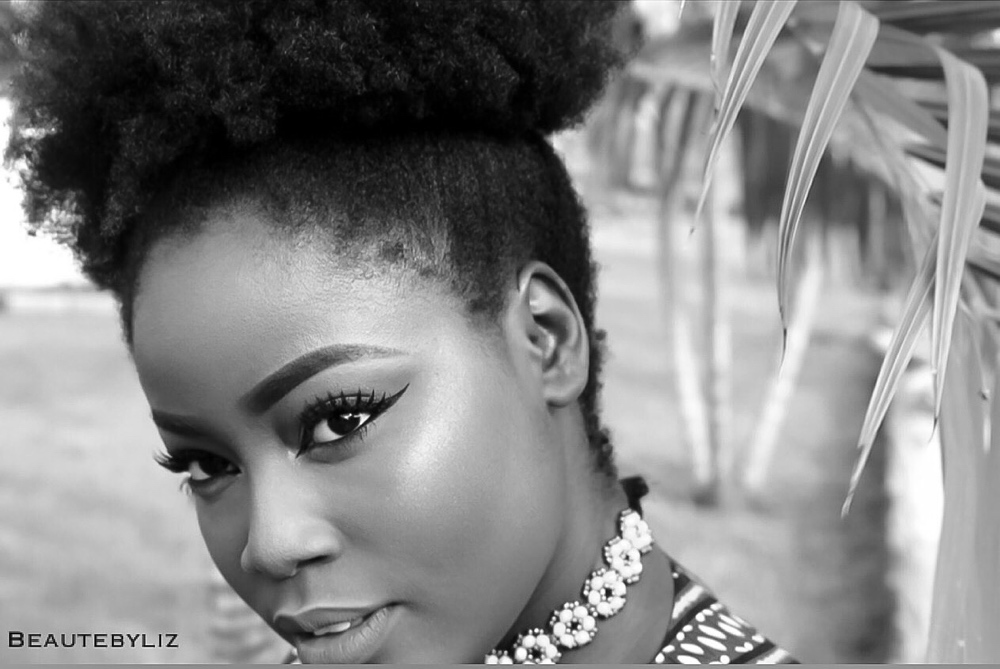 BN: How long have you kept your natural hair?
EA: To calculate how long I've kept my natural hair, I transitioned from November 2014 (last relaxer) till end of March 2015, when I then cut off the relaxed ends. Counting from my last relaxer, I'm 1 year and 10months natural. During this time I've had two trims and planing on trimming again soon, and within this period I've never cut my hair (2nd chop).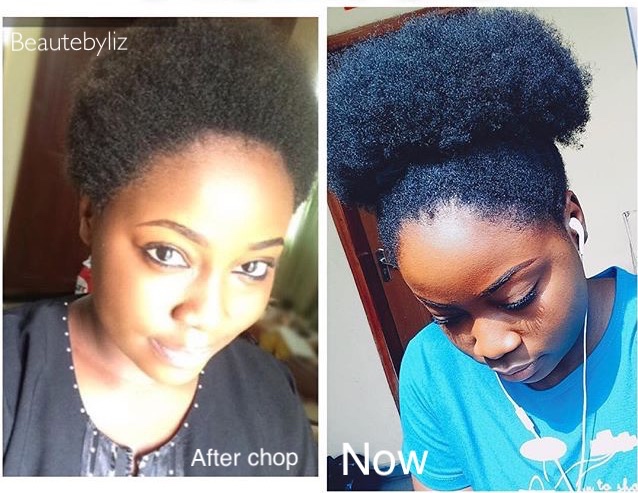 BN: How does climate where you live affect your hair?
EA: The humidity most of the time prevents excessive drying out of my hair but sometimes when the environment is dry like the Harmattan season, it leaves my hair feeling very crispy.
BN: How do you deal with these effects caused by climate?
EA: I always make sure I apply Shea Butter, leave in conditioner and braid into 4 cornrows when I'm indoors or simply go with protective styles like braids. I've done a lot of braids and twists since I started my journey.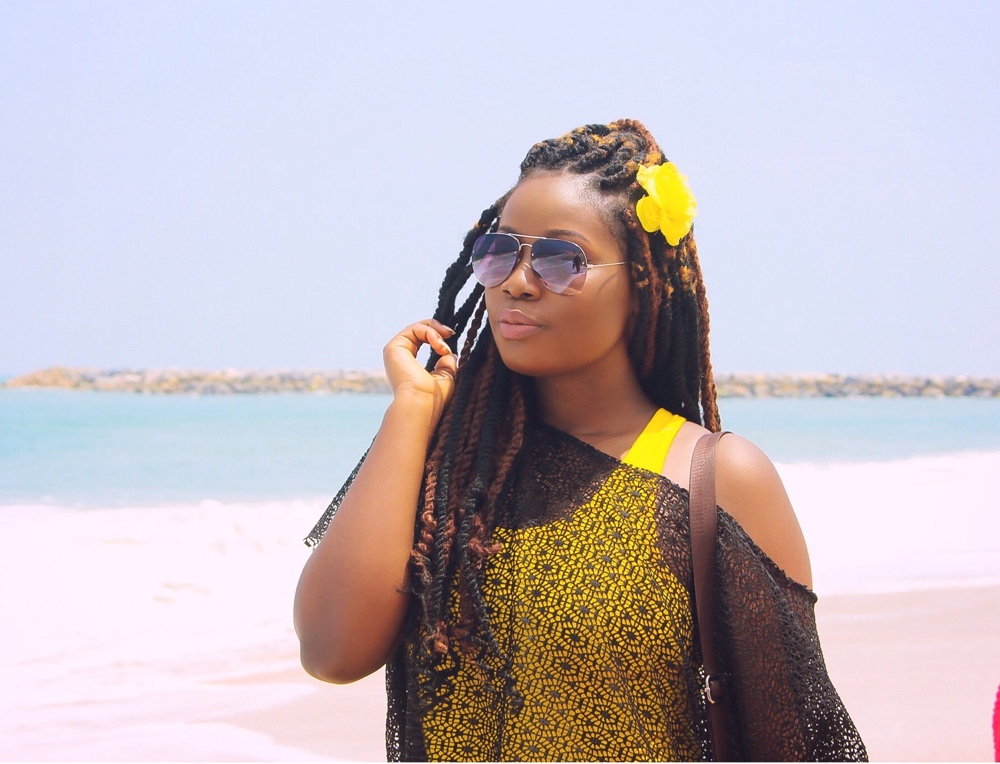 BN: What's your stance on natural vs chemical products?
EA: Natural products are like good food to the hair on the other hand chemical products are off limits because they will not only thin out your hair but distort growth and cause split ends.
BN: What's your daily, weekly and/or monthly hair routine?
EA: My daily hair routine when it's not in protective style is to detangle using my Cantu Coil Calm Detangler, Shea Butter and then my oil mix that consists of Coconut Oil, Peppermint Oil, Lemon Essential Oil, Eucalyptus Oil, Palm Kernel Oil and Jamaican Black Castor Oil, then I style my hair.
I wash my hair once or twice every month depending on how much product I've used. I deep condition twice a month and do my Black Tea Rinse once a month. I always either braid my hair into 4 before bed and use a satin bonnet or pillow case. I can't do without my Cantu Coil Calm Detangler and my Shea Butter they always leave my hair soft and feeling elastic.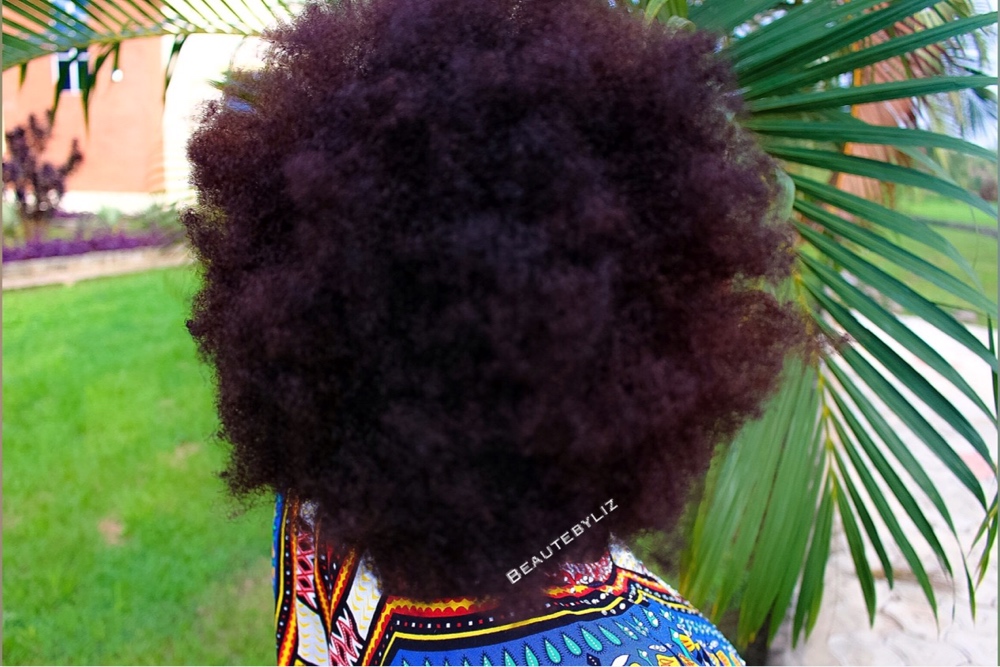 BN: What advice would you give to people thinking of going natural?
EA: Start now, don't procrastinate. It's not as easy as it looks but once you get the hang of it you will enjoy every step of the way because you'll feel very much in charge of your hair.
BN: What do you like best about your hair and being natural?
EA: I love my fluffy 4c hair texture, the shrinkage, the thickness, even when I stretch out my hair it's still very full and amongst other things; I love the FRO.
BN: What are your favourite styles to rock and why?
EA: My favourite styles are perm rod set, bantu knot out and the classic puff. I love the puff because its very easy to achieve and still pretty.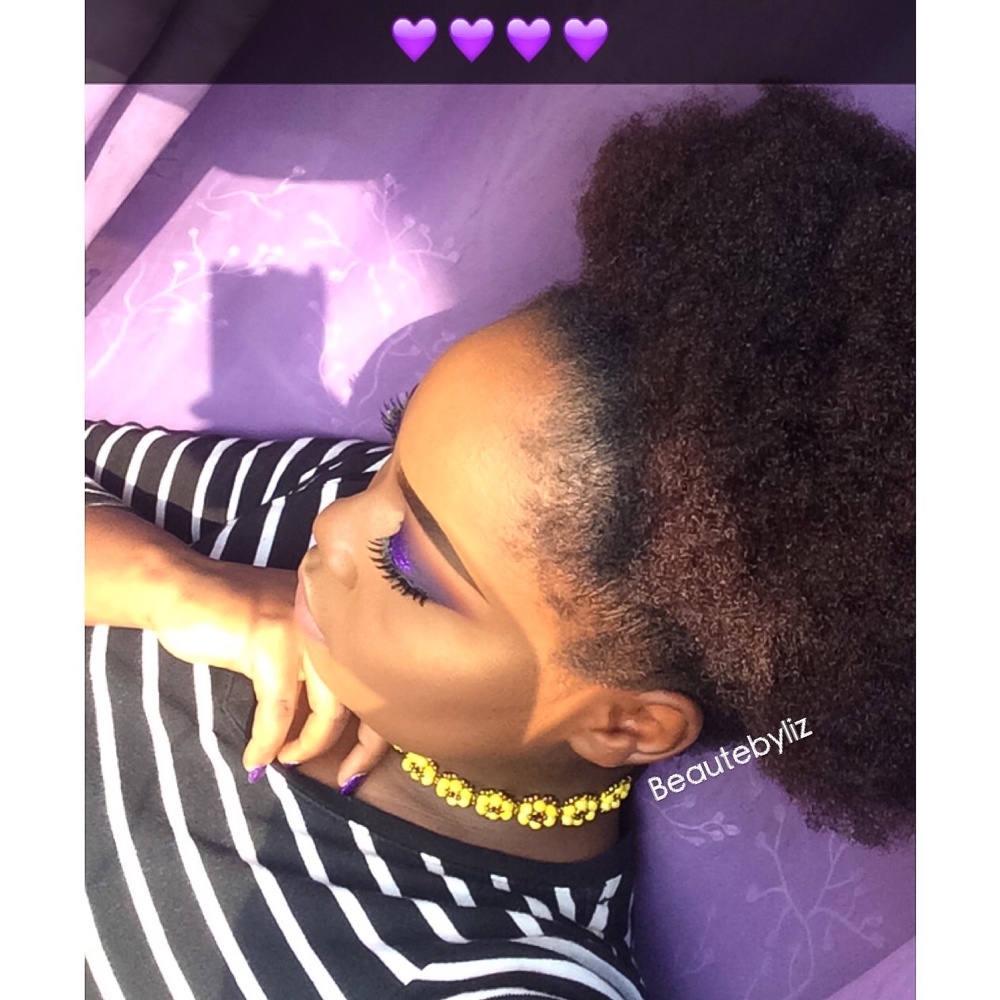 See more Photos of Liz & her Hair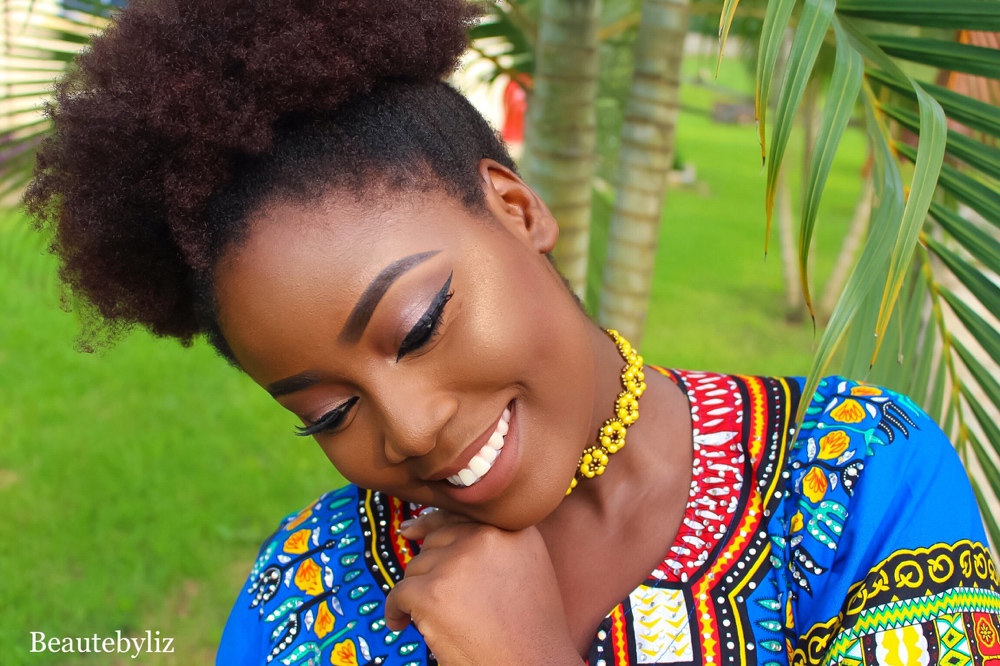 Thanks for sharing your hair story Liz!
If you'd like to be featured, send an email to [email protected]!