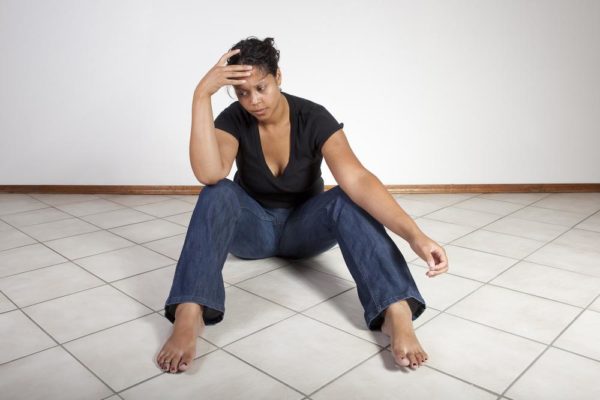 One day, Sheila and I were out as usual and I just couldn't help noticing her morose face; so, I asked her what was wrong and she quickly apologised. She said she couldn't help being sad.
It was her sister's birthday, but the sister didn't live with the rest of the family…but in another part of the same town.
Apparently, I didn't know the sister, because I thought Sheila was the only girl in the family. And no, the dad is too God-fearing to cheat or cause us the family any emotional pain of having a baby mama outside his marriage (I was sure of that).
When I asked that we visited the sister, she looked at me with teary eyes and said, "I wish it was that easy". However, I insisted we had to see her since she was in the same town as we were, and she was really concerned.
We got to the house and it was obvious to me that it wasn't a residential apartment because of its size. So, I looked over to see the signboard and saw Neuropsychiatric Hospital.
Wow! I thought to myself. She is a Nurse/Doctor/staff in this massive place? She must have a great heart to be doing this. (It's not the easiest of professions and I applaud everyone who puts their sanity and emotions on the line just to help a stranger feel better.)
We got to the area where some of the patients were playing football and they were making advances at us. While I found it funny, she didn't and said she would be so glad to date any one of them, if it only will make them get better.
Hmm…strange, I thought.
… I didn't get to understand the depth of what she said until later.
Anyway, we got in and she asked the Matron to see a Valerie, the Matron said sweetly; "Aww! I don't think you came at the right time, my dear. Valerie just had her time and we put her to sleep".
She looked at me and the tears dropped uncontrollably from her eyes, then, I realized her sister was also a patient.
My heart sank.
I asked her that we take a walk around the massive compound and maybe before we got back Valerie would be awake and in a better place to see her.
She agreed.
While we walked, I asked her how Valerie got there, and here is the (not so) short story as narrated by Sheila:
***
Valerie is the eldest child and she is such a caring sister, soft spoken, pleasant and quite sensitive. She was 24 years old at that time and was studying Mathematics in one of the Federal Universities in Nigeria.
She had the best result in her first and second year, but we noticed in the first semester of her third year she had 5 Fs and when she got back from school for her holiday, she was withdrawn.
We thought it was because of her result and she just didn't want to talk about it or maybe it was about her relationship that just ended bitterly.
We were not sure but tried all we could to get her out of the bad moods, but nothing worked until she left for school.
Yet again, her result only grew worse in the second semester and she came back home to repeat the same cycle.
Then we became worried and began asking questions from her friends, even went as far as asking the ex-boyfriend, but we got nothing.
Also, nothing we did worked because the harder we tried to get her to a happy place, the farther she kept her distance from us. So, we unconsciously let go and adjusted to accommodate the new Valerie…
During her final exams in school, we got a call from school that she wasn't around to write because she left for home that same day and said nothing to anyone of her room mates' questions.
Shocked but we decided to wait for her to return home. It must have been the hardest wait for us all because as night drew near we became worried.
Days, weeks and months went by and we were still waiting.
Reported to the police, called her phone that never goes through, took frequent trips to her school to find out about the same information every time because we thought she was missing or kidnapped.
At least not until 10months later when we got an anonymous call from a stranger saying Valerie had been with them for that long and they were beginning to get scared since there hasn't been any word from anyone.
They said they met her in the church where she was sleeping as a homeless person and they decided to give her shelter because she said she didn't have anywhere to go and had nobody.
However, they became scared when she wouldn't say anything to anyone, always charged her phone, but never pick calls and when they asked her about anything with the subject school or family/friends, she became very angry, violent and destructive.
So, they had been working tirelessly for weeks to get any information about her; and in one of the searches, they found a diary she kept with names and numbers of everyone in her box. And that is how they saw Dad's name and number, hence, the call.
Dad and mom rushed down to the state which is like 3 hours from ours and 5 hours from her school to pick her up. But, when they got there, she started screaming that she didn't know them.
Scared and shocked, they went to pick some policemen that helped to force her into the car back to our town; and straight to the hospital where the doctor declared her mentally sick.
She has since then, for 2 years, been in the Psychiatric hospital.
We are hoping that one day soon she remembers who we are and not violent towards us all.
***
What! How on earth did someone with such a free happy spirit become so depressed and no one knew the signs? What must have happened that has caused her to be a shadow of herself?
I share this story with you today, so you can actually be your brother/sister's keeper.
If someone is all of a sudden showing some or all of these signs, please help them by telling their loved ones so that they can get them help urgently.
Hint: They found out from the counselor that she confided in her boyfriend back in school when she was raped by a lecturer, and the boyfriend who said it was her fault since she visited the lecturer at home for whatever reason broke the relationship.
So, I guess she couldn't deal with both emotions at the same time and still feared to tell the family members so she isn't judged.
Last note: Mental Health is not a joke; don't ignore people with signs. Also, guard your heart and mind jealously, so it is not tampered with.
Wishing you a sound mind!
Photo Credit: Angela Ollison | Dreamstime.com