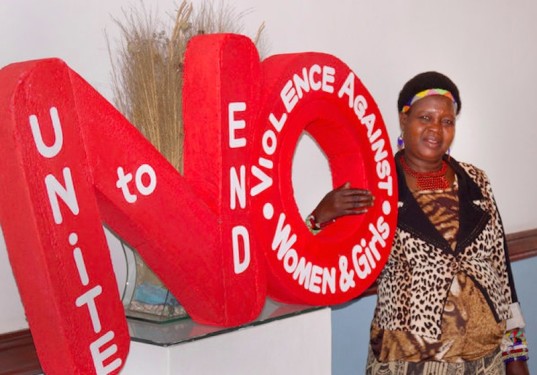 All around the world, last week, people celebrated the International Day of the Girl Child. It is truly important to celebrate things like this – especially in light of the recent discussions about the culture of subjugating females.
Every voice in support of liberation of girls and women should be celebrated. As such, when we read the story of the Malawian chief, Theresa Kachindamoto, who last year annulled more than 330 child marriages in her district, we knew we had to share.
The story, as reported by The Huffington Post says: "Theresa Kachindamoto, senior chief in the Dedza District in Central Malawi, was tired of seeing 12-year-old girls walking around with babies on their hips, according to Al Jazeera. She decided to take a stand and made 50 of her sub-chiefs sign an agreement to end child marriage in her area of authority.
Huffington Post goes on to report that: "Malawi has one of the highest rates of child marriage in the world, with an alarming one in two girls married under age 18, according to Girls Not Brides. Marrying underage negatively affects girls' development, interrupting their education and putting them at higher risk of domestic violence and early pregnancy."
We are truly inspired by change makers like Theresa Kachindamoto. We hope that more people will strive for positive change within their sphere of influence.
Because it begins with us.
Let us say NO to child marriages, the subjugation of certain classes of people. We should ALL be human rights activists.
Be inspired!
Photo Credit:UN WOMEN