If you like your stories with a dash of The Godfather and 007 on the rim, you'll love Adeleke Adesanya's Noah Town.  If that's not your cup of tea, you'll find long musings, secrets and a wee pinch of love.
This fast paced book is centered on events surrounding the kidnap of Norah, daughter of small town loan shark and low-key gangster, Barry. We peek into their lives through the eyes of cab company owner, Tony. His involvement in the case is mostly due to the death of his business partner and friend, Jude, whom he later finds was secretly married to Norah.
As most crimes are never isolated, other deaths soon follow and a web of deceit slowly unravels in the race to save Norah. We're dragged through pages filled with cops and gangs chasing shadows. A seemingly unsolvable drug racket materializes.
We meet Norah's "exotic" drug-lord mother and wonder about a father who won't pay a ransom to save his daughter.It's raised brows all the way to the last gun-shot.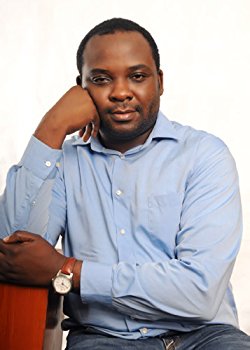 For me, the most interesting thing about this book was the way Adesanya pulled off writing about a non-African setting.  It's not the easiest thing and they were a few near misses, but he scaled through. The dialogue and descriptions were as American as they could get; that's something only intense immersion in the American culture or living abroad could do (I think). Thumbs up to Adesanya for the effort.
You'll probably read Noah Town and think of Sin City without the tasteful nudity and you-know-what (wink!). It's not as intense, but it's damn well close and that's good enough for most adrenaline lovers.
Tantalized? Want to know what happens in small Noah town with its over-the-top characters? Download Leke Adesanya's page-turner, Noah Town, here. Remember to let us know what you think when you're done.
***
Chiamaka Onu-Okpara  is a freelance editor with an absolute love for anything weird. When she isn't wading through punctuation errors, she binge-watches cartoons and writes speculative fiction.
Send her a friend request on Facebook
Email her at [email protected]