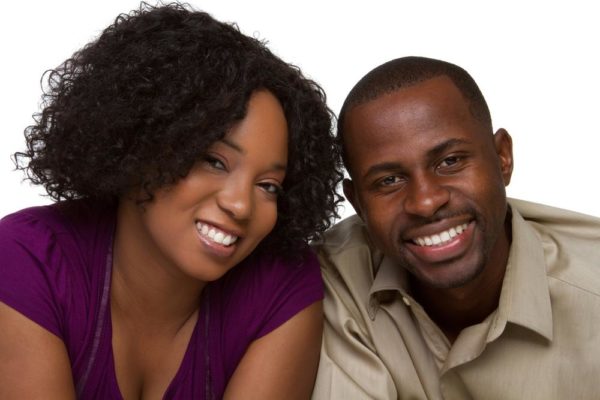 As a Nigerian living and dating in Lagos for a while, I've had some interesting experiences. Recently I started a blog, Dating While Nigerian, which is aimed at celebrating the adventures of those who make the brave forays into the dating scene, no matter here they're located (so far as they're Nigerian, or in a relationship with a Nigerian).
Starting a relationship blog has been very rewarding – and during the time it's been on, people have sent me a lot of interesting stories about their dating lives and perspectives.
This has led me to come up with a list of tips for surviving the dating scene, while being Nigerian – which I'd like to share with you all.
Have a great sense of humor
One of the stories I put up had a man go somewhere with his girl – and the waiter chose to "burn his cables" by asking for proof of the man's age – yet not asking the woman from her own proof of age.  Why is this funny? Simply put, very few women want to feel like they are babysitting while they're on a date.  Trust me on this!
Luckily both parties were able to laugh it off, and it wasn't a real issue.  But imagine, people.  We know ourselves.
Don't put too much pressure on yourself
We spend a lot of time being harsh on ourselves.  Guess what: people aren't nearly as harsh on us, as we are on ourselves.  There's so much pressure:
Find a suitable boyfriend / husband before 25/30/35/40
Find a suitable girlfriend/ wife before 25/30/25/40
Decide which school waiting list to sign your children up for (before you propose)
Decide where you want to live
How you want to position yourself (modern man/woman; who will stay home and look after the children)
Decide if you're okay with infidelity / polygamy / polyandry
Honestly though, give yourself a break. Sometimes just decide if you're happy being with that person, or even if you want to sit through the entire entree or head home after the appetizer.  Don't put too much pressure on your potential partner by being overly ambitious and not discerning about your target.
Be honest about what you want from the interaction
It's okay to want a fling, and not be looking for something permanent. Really.
Curiously, people try to get "booed-up" during the end-of-year months; as such, it is important that we are honest about what we want. There are some people you meet, and you really just want a one-time encounters. Other times, you are looking for something more substantial. This leads me to the next point:
Know what you want
When you go into a restaurant, sometimes it's cool to know what you want to eat; sometimes it's cool not to know, and to be willing to try something new.  Whatever the case though, it's important to have some sort of idea of what you want. Even if you don't know the name of the dish, and you just know that you want chicken. This way, you don't miss true opportunities to find your person.
Be open to new experiences
Not to say that, if you're not comfortable going to, say – an eatery – you should feel like you're not down-to-earth enough.  You should hold yourself open to new experiences, such as going to new / different places, or interacting with a new crowd.
Be yourself
Again.  Know what you want, who you are, and what's important to you. If you don't stand for something, you'll fall for anything.
Trust me, if these stories have taught me something – there is a lid for every pot. Someone out there is looking for exactly who you are, exactly as you are.
Photo Credit: Jason Stitt | Dreamstime.com