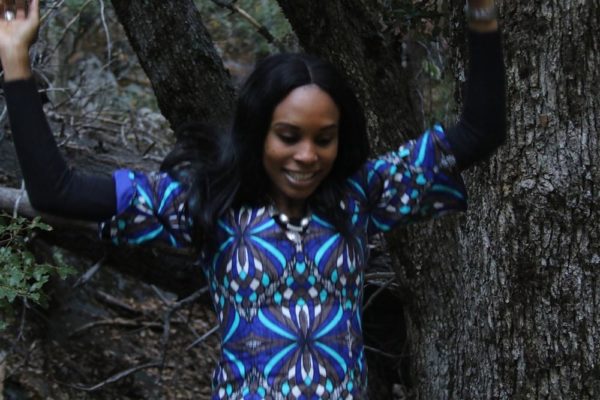 Last month, I went on vacation – and one of the places I visited was the Yosemite National Park in California. It's one of the most beautiful, pristine and serene places I have ever visited, and no, I'm not exaggerating.
I can tell you about the scenery, about the rock badgers, about the stunning views – and I will – but that's not the main point of this piece.
In my head, I had imagined Yosemite to be this big, beautiful, dreamy out-of-a-storybook-place. And it was, perhaps, even more so. I thought it would be a place where I'd just sit on a bench, or a rock and just take in the peace and beauty of the park – and it was! But what I didn't prepare for, what no one told me… well, until we had actually arrived at the park, was that I would have to hike to get to any of these places. Huh?!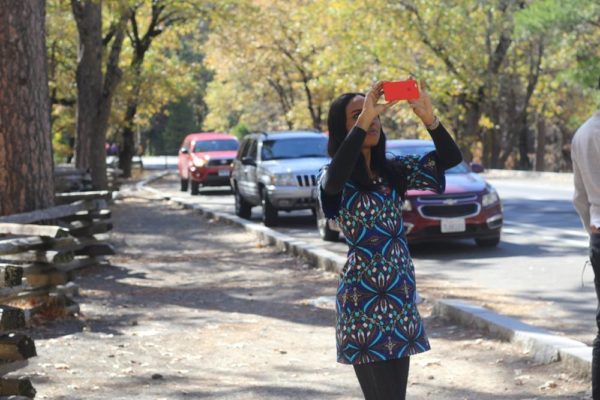 Let me give you a bit of background. I am a typical Nigerian woman, the kind that HATES any sort of outdoor activity or strenuous exercise. Unbeknownst to me, the friends that went with me to Yosemite were ALL hiking, outdoorsy, adventurous types.
"Oh! It's pretty easy. Not a difficult hike at all!"
"It'll take just twenty minutes to get to the top; then we can enjoy the views."
At this point, I was suspicious. But couldn't really say, or do much. So off we went, on the "twenty-minute" hike. To cut a long story short, let's just say that it took us nearly two hours to get to the top of Vernal falls, which was our final destination at Yosemite.
Many times during the journey, I stopped, and swore I was not going to go further. Those times when I was thirsty, my lungs stinging from the thin mountain air, or my legs shaky from the steep trail. But no; my friends refused to let me give up on the journey, and refused to give up on me.
"Think about the views" they parroted more than once! And at the end, the views were absolutely worth it!
Here are 7 things I learned from that trip: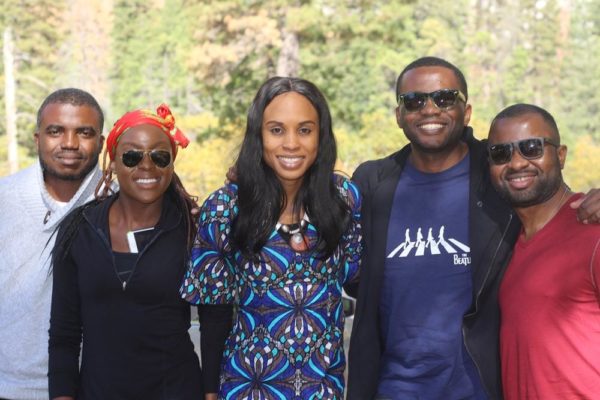 Choose your team well
Of the five of us who visited Yosemite, only two of us didn't have prior hiking experience. So it was easy for the others to encourage and egg us on. Because they had prior knowledge of hiking, and that trail in particular, they could visualize the end. It's always important to have people on your team who can see the bigger picture. Surround yourself with people who share your vision, and who won't quit at the first sight of challenges.
Don't be shy; try something new
I had never gone hiking before. And I'm not sure I'll do it again. But stepping out of my comfort zone to try something different, had amazing rewards. I was a little afraid to be honest, and we all are when we want to do something new (or crazy), but I say to you now: "Go for it!" It's the best sort of education and exposure you can give yourself.
Rest along the way
There were many times during the hike when I had to pause for a few minutes (or more), those times when I had to catch my breath, drink water or people watch. Life gets a little too hectic sometimes. It's important to rest, catch your breath, and take in the beauty around you. More importantly you must take time to refresh yourself, renew your strength and re-strategize.
Don't be afraid to ask for help
The downside of being an adult is constantly thinking or caring about what people think of you. On the trail, I can't count how many times I leaned on my friends – Ime, Ejike, Otu and Ife. I wasn't shy, ashamed or afraid. I can't count the number of times I asked either one of them to hold my hands, as I walked up steep steps, or climbed down slippery slopes. We are not meant to do life alone, without the assistance of people. So go ahead and ask for help!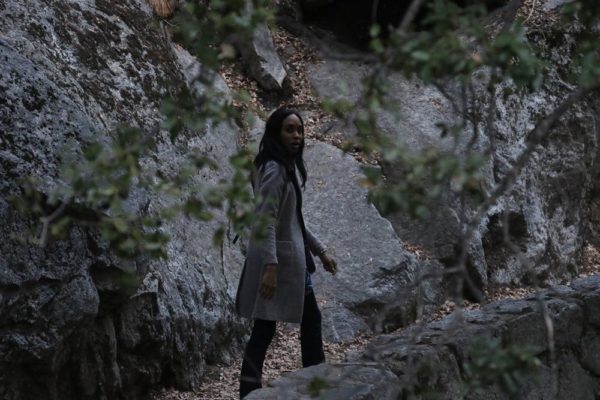 5. Life is not always easy: As we hiked up the trail, there were many difficulties. The thin mountain air, constantly changing temperatures, slippery slopes and steep hills. It was as though nature was conspiring to frustrate us. But guess what? We keep pushing forward. Why? Because we had an image of where we were going, and even though we faced challenges, we were not going to be deterred from our goal. The vision inside of you has to be so much bigger than the obstacles that you face on the outside.
Enjoy life
Now, understand that even though life has challenges, it also has incredibly beautiful moments. If you are too fixated on the difficulties, you will miss the beautiful things happening around you. The views up the trail were stunning. The cluster of trees, the way the sun bounced off the mountains, the eagles in flight, the squirrels darting in and out of holes, the shrill cries of mountain birds, the amazing people who were either going up the trails or coming down – all of that made up for the stress. So no matter how difficult life can get, understand that it is also beautiful.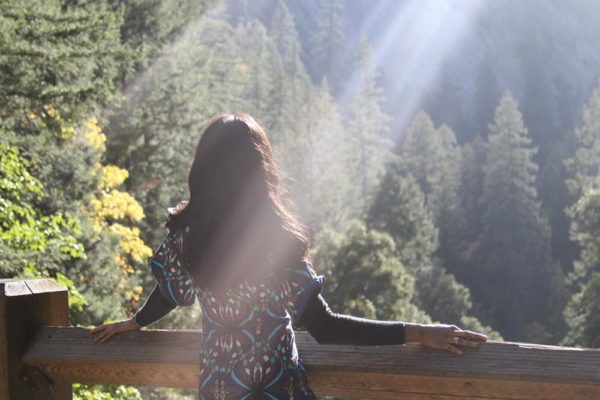 Celebrate your victories
We finally made it up to the top of Vernal Falls. Oh my! It was absolutely stunning. There was a rainbow arch around the waterfalls, and if you hiked a little higher, you would get a picturesque view of mountains, water and trees all at once. Absolutely amazing. And knowing that we had finally reached our goal, made me break into a celebratory jig – I was just so happy, and relieved to have gotten there. Same with life. Not everyone will see or understand your struggles on your journey to success, but don't let that stop you from celebrating.
Celebrating puts you in the right frame of mind to move on to the next step and next challenge.