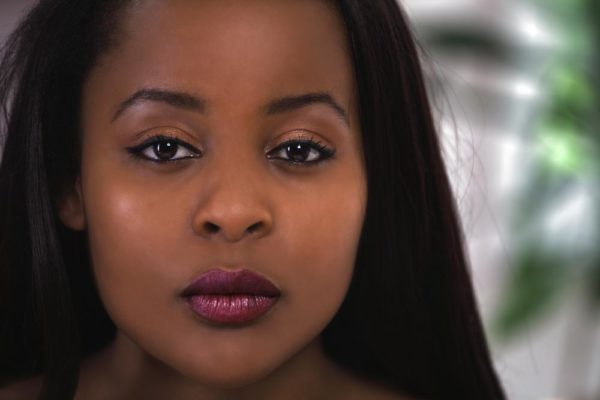 These are the things I wanted to tell you Kelechi, before you became thick black smoke and journeyed with the wind.
First, let me start by saying that before you left, I wasn't truly fighting with you, it was one of my childish moves of playing tough knowing fully well that you would later apologise and tease me about it and we would laugh over it. You would eye me as you usually did, accompanied by that ridiculous hiss although you could never do it as much as I could- but the chance never came.
Maybe,e you left thinking I was angry with you or maybe you knew it was one of my silly pranks, I never got to know, but since then, it has haunted me – like a dark shadow stalking my every move. I wanted to tell you Lekan went for Who Wants To Be A Millionaire and won cool cash and I wanted to tell you about Tanwa, she finally eloped with Aminu and I hear they are happy, but I'd decided to keep it and add it to the list of things I would tell you when you arrive, when we sit on that long bench and gossip, your eyes twinkling as you call me ofofo, yet you listen to my every word. Maybe that was what I liked about you most – you were a very good listener.
When I called mama and she said you'd gotten to Lagos, I was relieved. I knew by 2pm, you'll be home and I sat by the clock, watching its every tick. I was nervous, I knew I shouldn't be, I had finally made up mind to tell you the truth, to tell you my pulse rose whenever you didn't call for a day. I wanted to open up to you that although we bickered all the time, you were my best friend and it was only with you I felt truly me. When you asked me out, I didn't hesitate to say no , because I read too many novels and I wanted a guy with a square face, straight jaws and full eyebrows – he must be exceedingly handsome with manly shoulders and chest and you didn't fit in. I later concluded it doesn't matter because you were so unique and you had such a beautiful heart no other person had but it was too late.
It was late because by 5:30pm, Nnamdi came knocking frantically on my door, gasping for air, choking on words, his eyes bulging. It was late when we stopped a bike and went to meet you, I recognised your travelling bag and your clothes. I saw mama screaming, her voice the wailing sound of mother hen, she ran from one person to another shouting that you were her son, you were her hope for tomorrow, but no one heard, her voice was drowned by the ominous hooting of the owl, it was swallowed by the chants of 'hit him and thief' – Kelechi, you were naked, you were surrounded by a mob, ice cold venom sprouting from their pores. You were plummeted with rods and stones but you didn't respond, you were weak, blood pouring from your pores, flooding the streets, satisfying the thirst of the earth, you only stared at mama as the put her hands over you, the crowd pulling her away, some threatening to burn her with the thief. It was baba olopa that delayed us, we had rushed to meet him to help us but he said he was too tired and his job didn't include dispersing a lynching mob, how much them dey pay me, he said. It was late when Nnamdi and I came back from the police station with some policemen, by then your skin was black, your flesh cooked, your hands outstretched in odd positions, thick smoke emanating from your skull. Mama was on the floor unconscious and your eyes were oddly open – they were staring at me. The crowd dispersed so quickly like flames, not before I saw some saving the videos and pictures they had taken, excitement showing on their faces- it was just another interesting tale to tell.
Nnamdi never understood. For weeks he stared into space, his eyes void. He held mama's hands so tightly as she laid on the hospital bed, unconscious. Nnamdi said nothing but after three weeks, he whispered "aunty, why was Kelechi burnt?". I couldn't answer, I couldn't tell him a woman had seen a purse that looked like her's with you, she had come to meet you as you attempted crossing the busy road and had accused you of stealing the purse, she said she had just got down from her car and had put it in her back pocket and you had stolen it. You looked on at her incredulously and when she said she would search the purse, you had found your voice; you told her she was being silly and it was your purse but she insisted men didn't carry that kind of purse and she had shouted ole . Maybe she didn't know in Lagos, you do not shout ole so loudly, maybe she didn't know thugs would arrive holding sticks and machetes, petrol and matches, maybe she didn't know they would lynch him without knowing what happened, for she ran away shortly after the lynching started.
Nnamdi knew. He knew I couldn't answer. He saw it in the tears that fell from my face. He saw it in the quivering of my lips, in the way my whole body trembled, but he didn't know I gave you that purse, and that was the reason I trembled so. Nnamdi shook his head, tears sliding unto his palms "aunty, they didn't know Kelechi", I nodded.
They didn't know you. They didn't know that after your father died, you had shouldered the responsibilities of your family. They didn't know that when you graduated from school, mama cried and danced around you, mama loved you and invested so much in you. She said you were the glorious morn, set to bring sunshine unto her. They didn't know they had wiped out a generation, or maybe they knew but did not care.
These are the things I want to tell you Kelechi. Mama never recovered, she died 2 months after, she cursed all those who killed her son especially that woman. I said amen to the curses; although, I don't't know if I should feel guilty about that, for 3 years after her death, the woman came begging. She said she later saw the purse in her car (she hadn't taken it out) and her kids were mysteriously dying and she needed Nnamdi's forgiveness, but I walked her out of the house. I don't know if I should feel guilty about that.
I took Nnamdi in. He was unusually strong and intelligent. Once he asked me if truly Igbo women make better wives, he said two uncles had said so. I smiled and told him that the two uncles said so, because they hadn't read enough of the book of proverbs to acquire wisdom and then I taught him to always use his brain and think before he talks. He understood; I know he did because the next day when Rahama insulted him using his tribe, he told her he was Nigerian first before Igbo. He said he was proud to be Igbo and walked away. My chest swoll with pride. I knew because I was watching him through the window. I knew then that he would grow up to be a responsible man – not one with a basket for a mouth. He has so many dreams already and he talks of changing the world and this makes me scared, because you used to talk of changing the world too, but I have hope- we will get there.
It's been 8 years now, I ought to have written this earlier, but each time I start, my fingers tremble, my nerves fail me and I chicken out – like the coward I am. Most times I see you in my dreams, I remember those lines that crease your face when you smile, your voice – the beautiful humming of the evening air, but again I remember . . .
These are the things I should have told you Kelechi, I stole that picture you were looking for (I sleep with it beside my bed) and I also took that letter; the one you said you wrote for Ngozi, but I know you lied, because at the back of the envelope, I saw Abike written on it – you had written it for me.
These are the things I wanted to tell you Kelechi. I loved you, I really loved you and I regret not telling you until you became the diminished sun, darkened by the arrival of dusk.
For Dan.
Photo Credit: Dreamstime