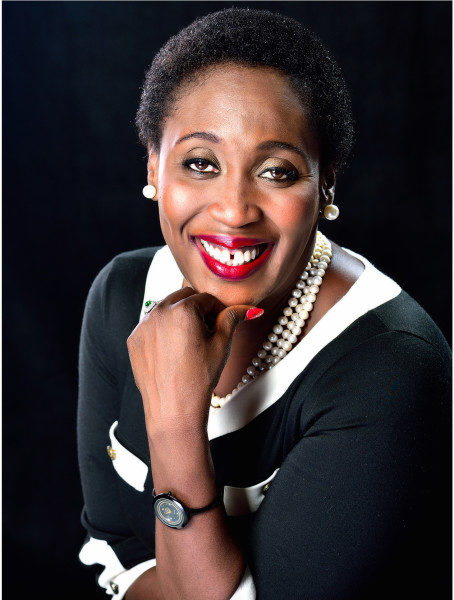 I would like to start this year with sincere apologies for the abrupt end of my monthly column last year. I had very deep inspirations, beautiful themes and lay-out for articles I intended to write. My grand plans and 'to-do' list were impressive. But suddenly, my year ended and I was totally incapacitated. One day brought the rest of the year to an abrupt halt!
Few days before THAT day, everything had been blissful. I was surrounded by intimate family and friends, celebrating the latest Octogenarian in the family. Three days into the celebrations, my 'big brother' began to complain of a very severe headache. He got my attention but I didn't think much about it since he was a Medical Doctor of over 35 years standing, with ample experience and extreme competence. I only bothered to confirm that he had taken his routine prescription drugs.
To my utter shock and dismay, less than 24 hours after that 'splitting' headache, he slipped away quietly and without a fuss into the great beyond.
I fought the news, I fled the pain and then, I froze in the shock. Simultaneously, I experienced the "fight, flight and freeze" response, as I felt my life literally being sucked out of me.
Because I spend most of my professional life helping people deal with their emotional turmoil, I was so sure I would be able to manage my anguish. I am usually able to provide support for those passing through debilitating fear, pain and anxiety; but that day, I searched deep within me, struggled to find help within my heart. I could not find any… not even prayer!
I unearthed every coping technique I had ever suggested to my clients, exhausted all my skills for dealing with trauma but I still felt despair, fatigue and fear. My 'tomorrow' seemed littered with landmines and I didn't know where and when the next one would explode.
My anxiety level sky- rocketed and every noise caused me to jump. Gut- wrenching pain overwhelmed me; I lost copious amounts of weight with my heart starting to beat irregularly. I struggled with insomnia and I felt listless. Repeatedly, I heard the taunting voice saying: "… Physician, heal thyself."
I practice 'self-disclosure' as both my professional style and my life style. I try not to cover my pain; so it was not too hard for me to express my anguish to the people closest to me. I knew I had them worried, especially because of my previous health challenges. Many times, I would catch my husband watching me with his forehead deeply furrowed as all my symptoms began to return.
I understand Post Traumatic Stress Disorder (PTSD), its symptoms and implications. PTSD often develops after a direct experience in which someone is seriously injured or threatened with injury or death. It can also happen to people who witness stressful events or learn about an unexpected or violent death/injury to a family member or close friend. I know that PTSD doesn't usually go away on its own without treatment. Symptoms can last for months or years or they may come and go in waves. I saw my resilience wearing thin and I knew PTSD was looming large. I could barely utter quiet prayers for help. But I am sure Heaven raised people to pray for me because God reached out to me in mercy and sent help from the oddest places.
One of such odd places is a group chat on WhatsApp. It was my class in Secondary School. Each time I started to feel overwhelmed, I pulled out my phone and engaged in idle banter with this group. Deep belly laughs at some of their mischief, flamboyant use of English, cartoons, pictures, 'meat pie and coke' stories, thoughtfulness, kindness and even abrasiveness, was the antidote I needed for the toxicity of my emotions. I just could never hold back the giggle; it transported me back to my teenage world again.
My faith , my cognition and my physiology played a huge role in my coping with this extreme stressor but this support group expedited the process. My class of 82 helped me pull through…34 years after graduation! Writing this has also been part of my process, thank you for reading through.
Welcome to this brand new year filled with grand plans, impressive 'to-do' lists and fresh hope; all laid down at the feet of the Most High. Please don't forget that no matter how deep your pain may be, help is available… sometimes in the oddest places including old pals from yesteryears!