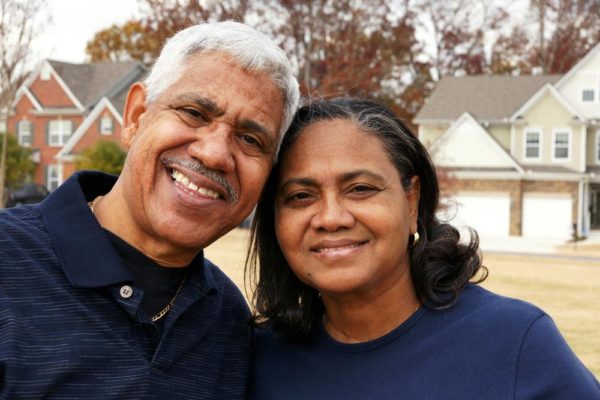 I lost an elderly relative in the village a few years back. When his children got to the village, they decided to bury the body immediately.That practice is also known as 'ground mortuary'. It is used to defer the usual funeral rites to a more financially convenient time. Where I come from, that is allowed in order not to put pressure on the deceased's children.
But that is not the point here.
Shortly afterward, the children  met and agreed that about 1.5 million naira was needed for the funeral rites. That would not have been an issue, except that they requested my father's household and other extended family members to contribute half that sum. That brazen request was very unfortunate. You see, though their father was quite elderly, he was neglected for the most part of his final years.
Elderly, lonely and sick, it was my aged parents that looked after him until the end. Now that he has rested with his ancestors and committed to the earth, rather than quietly go their way, his children mooted the idea of holding an elaborate burial ceremony. Otherwise, what do they need that kind of money for since he had been interred? My reaction to that demand was, had that amount been raised when the deceased was sick, he may not have died. We did not contribute any money for that Jamboree they wanted to have.
The enormous love people show for the dead around here is unimaginable. We have seen it time and again. A man gets abandoned in abject poverty in some rundown building. Yet when he passes, his children or relatives suddenly appear from the far-flung corners of the world to 'pay their last respect'. Where they don't have the resources to flaunt for the burial, they take loans and request extended family members to make mandatory contributions. The big question is why didn't they take such loans or make such contributions to feed the elderly or sick parent while alive?
It is not uncommon for that rundown building to get a complete makeover in a matter of days. In situations where a deceased father was not able to build a house in his lifetime, children have come to hurriedly construct a new house in record three weeks. Just to show off to their friends or colleagues who may attend the burial that their father also owned a house in the village.
It would be nice if the deceased could go to the great beyond with such houses; or if those exotic coffins could secure paradise for them. When we think of it, it is a gross violation of moral code to neglect parents in their lifetimes only to adore them in death.  Children who never bothered caring for their folks suddenly begin to shed crocodile tears during the burials. Many people live the good life in cities or even abroad, while their parents groan with hardship in rural areas.
The joke is always on such children when they show up in the villages for burials. The members of their communities can be heard during such burials discussing how such parents were neglected. They surreptitiously mock the children, while consuming the ogogoro (local gin) and other booze that flows endlessly at Wake keeps. The pomp and fanfare at such funerals are visible to all. Undertakers could be seen gyrating with the expensive casket of the deceased, as trumpets sound their praises.
In communities where they still hold truth sacred, they often boo the children over the hardship their deceased parent suffered. If the dead could see, I wonder how such parents would feel at the unrestrained show of wealth at their burials.
What I find difficult to understand is the rationale behind hurriedly refurbishing a house or constructing one before a burial. If it was not a shame for such parents to live in decrepit houses, why should it be one during the burial? Does it not prove that such renovations are done to save face from visitors that would attend the burial?
And why is it such a taboo that one's father did not build a house in his lifetime? Would it not be more relevant that parents lived their final days in decent accommodation (even if it was rented) and were well taken care of? When they were sick, that there was provision for adequate treatment? That they had quality meals to eat and were well clothed? Surely those things count far more than a house constructed in a fortnight, while the diseased, malnourished body of the parent lay cold in the mortuary.
I am not saying people should not have lavish burial ceremonies. Joseph in the bible threw a lavish state burial for his father Jacob. It took forty days to embalm him and seventy days of national mourning. That was before a high-level delegation followed him abroad for burial (Genesis 50:2-14). But let us not forget that Joseph was Prime Minister of the most powerful nation then.
If children of a deceased can afford such and they wish to make a statement with the burial in that community, they should feel free. But they should not make such show offs at the expense of the good life their parents should have had. It is simply immoral.  People show their religious devotion like they intend to bribe God, while their parents live under shameful conditions in villages.
The thunder that is going to fire some children soon is still circling the galaxy gathering force.
In Ephesians 6:2-3, the Bible declares "'honor your father and mother'-which is the first commandment with a promise. So that it may go well with you and that you may enjoy long life on the earth". I know some parents too may have set themselves up for neglect by their children with their past behaviors. But surely they can be loved from a distance regardless and taken care of now they are weak and vulnerable.
Can we do a reality check? When was the last time we called or provided for our parents, siblings who live away from us? And it doesn't matter if your folks are well off. No one is too rich to receive an act of kindness. Can we please reach out to them today and give them 'continued respect' rather than wait for them to die so we could 'pay our last respect'?
In the end, it is how well our folks lived that they would be remembered for. Surely not by the kind of lavish burial they were given.
Photo Credit: Rmarmion | Dreamstime.com