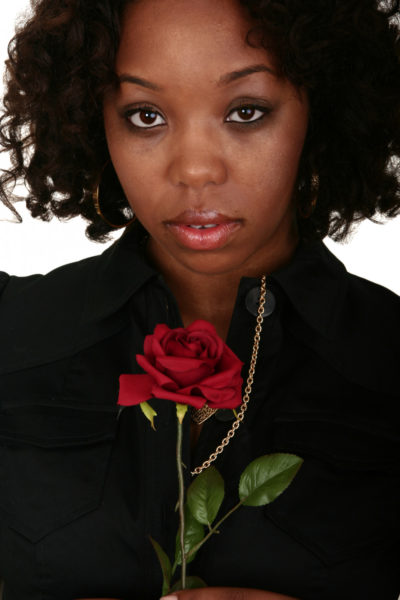 (I)
Monday is for the day I meet you. The handsome young man standing in one corner of the banking hall, fresh out of The University of Lagos and saying "Teller" "ATM" with the familiarity of educated people. You are arguing with the attendant when I spot you, but then you spot me too. I notice you smile softly. Years later, you tell me that you had then thought I was one of those "Runs girls" who winked at men and demanded dinner at Lagoon restaurant before dropping something.
"But she was not a runs girl" You say on another night years later – after we are married. You are recounting how we met to Ibari, your friend that is visiting from the University "We clicked and fell in love and next I know, I was in Amichi asking for her hand"
Ibari is smiling. It is another Monday and soon she would leave. Of course, she does not know what happens after; she does not know that before we sleep, you would turn me over and straddle me.
She does not know that I would not like it, that I would protest vehemently and press my teeth against your groin in retaliation. But you would enjoy it, it would propel you to go deeper into me, to go faster. It starts on a Monday, the new fantasy of yours. All of it starts on Monday.
(II)
Tuesday is for broken promises. It is for radio shout outs I wake up to from you, on Cool FM. It is for "I want to dedicate this Neyo song to my girl". It is for the fascination we are quick to call love, lipstick on your collar and the smell of feminine perfumes I do not own.
It is for me to preen in front of the mirror and make excuses for you. To complain that my nipples were too cracked, and stretch marks lined my belly. It is for me to rationalize why you would sleep with other women, because I perhaps feel that validating it, as my fault would mean I could do something to change it. It would mean I was in control.
But Tuesday, too,  is for realising I wasn't in control. I never was and I perhaps never will be.
(III)
Wednesday is for wine glasses. They are the shapely ones lodged in one corner of our home bar – half-full, because once again, I am drinking alone. I will drink alone till 11:47pm when you will stumble in and blame it all on Lagos traffic. You of all people should know, that a lie told repeatedly and ignored is stupidity. I am stupid, I must be stupid.
Perhaps I am wrong; perhaps, Wednesday is for stupidity instead – for folly, inanity, idiocy, and futility. It is for "Why are you shouting? Can't a man spend time with his friends again?" and shielding myself from your rage with my left arm.
But, I will not leave, I cannot leave.
The next day I will drink again from shapely wine glasses till 11:47pm, you will stumble in, hoot and howl; but I will do same the day after that, I will keep drinking till 11:47.
(IV)
Thursday is for weekly service. I stopped going two years ago when you burnt all my skirts and gowns. "Barren women do not go to church," you said. Of course, you do not remind yourself that one cannot get pregnant when you use the wrong hole, you do not blame it on you.
This Thursday I will go to church for weekly service. I will find solace in the choir songs, and the simplicity, in the sincerity blurred by gaudiness on Sunday services.
Thursday is for prayers laid on altars broken, for women broken to unrecognisable pieces. It is for uprising and rebellion. I know you. Thursday is for you and for me.
(V)
Fridays are for 3:45's. It is the only day you do not come home at 11:47, the only day I do not drink. I will be tucked under the sheets, tossing and turning when I hear your car in the driveway. I will wonder what the neighbours would think, before I actually realise that I know what they think. They know; they must know.
Friday is for misconduct hung like a washed dress on lines of my detriment, for naughtiness swaying in the Lekki wind and sprawled out for the world to see.
Edible Catering would call you at 4:00am. You will giggle and laugh, fifteen minutes before you will rush into the room.
At 4:25, I will lay turned on my back, sobbing feeling your erection poking at me.
Friday is for 3:45's and 4:25's. It is for realising just how broken one is, how crushed. But it is also for realising how one cannot leave, how one can never leave.
(VI)
Saturday is for society weddings, you will smile and show me off, like an eager bachelor shows off the love of his life to his family members; and I will smile too. I will smile when you talk about the peaceful home we have and about how we were trying to have kids, but that it wasn't really a problem.
I would smile because I know of no other emotion beyond the white picket fence of our Lekki home. And I would miss the picket fence, because ironically, it is in it I feel so alive.
Saturday is for me to be your dummy –  the singular expression, submissive wife.
We will dance to Sunny Nneji, go to shake the Bride and Groom. I will catch him whispering in your ears "I love your marriage, you inspired me to marry" and I will smile again, before pity. I will smile before I pity him.
Saturday is for all people who say what they do not know – for all women compelled to smile.
Listen to me Oga Groom, your primary school teacher was right…all that glitters is not gold; not all that wander are lost.
(VII)
When I decided I would call you Sunday, my heart skipped a beat. You are like soiled napkins, foul and sullied, stained and tainted, too mucky to be associated with anything clean.
But your name is Sunday. It is the name your Mother christened you with when you were born. It is the name that was printed in gold letters on our wedding card; it is what you told me when we first met.
"My name is Sunday, but my friends call me, Sunny"
So, Sunday is for you Oga, you are Sunday.
Sunday is for the anti-war room woman. I would not go on my knees and beg God for your sins. You are the sinner, plead your own forgiveness.
I would think this so much that it would motivate me to leave. Always on Sunday… bones all fired up.
"I am worth more than this, no man should hit me," I say to myself.
Then you come back and say, "I am sorry Sweetheart, for my behaviour." I will feel myself giving in, easing in. I will forget my resolve and I will stay.
Maybe I should leave tomorrow instead, maybe when he leaves for work, maybe after church on Thursday. Can't I see he is now a changed man?
And I will keep staying.
Photo Credit: Dreamstime| Pemotret