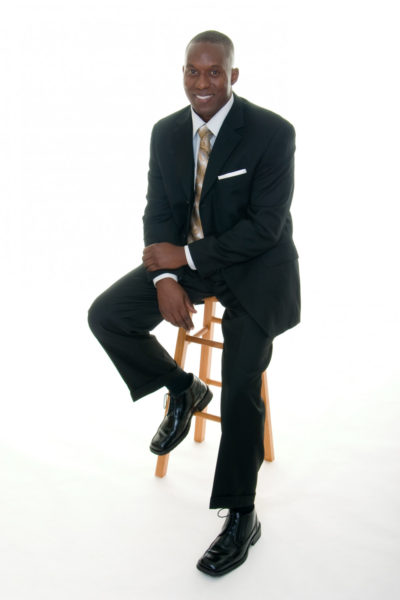 There were four brothers.  They were named Good, Bad, Petty and Complacent; according to the order of their birth.
Petty and Complacent just got into high school. The same high school that Good and Bad were attending.
Complacent was always being bullied at school.  Petty was also bullied but he found a way to trade his lunch for protection with the gang and sometimes bribed them to go torment anyone of his classmates that crossed him.  He didn't even care that his younger brother, Complacent, was still being bullied; as long as he himself wasn't.
Complacent was a quiet little kid, who always tried to stay out of trouble.  He thought to himself: "if I don't disturb anyone, no one will disturb me and I can just live a quiet and peaceful life".  But the bullies always found him and they enjoyed tormenting him, because he was such an easy target for them.
Good and Bad, his elder brothers, got wind of this.  They were much senior in the school.  Good was one year away from his final year, while Bad was two years away.  So, Good looked out for his brother and identified the culprits –the bullies who tormented him every day.
He took the matter up to the principal and troubled him every day, to do something about it.  He even gave him the names of all the bullies; every single one of them, because he had been watching long enough.  The principal assured him that he would take care of the situation, but that Good needed to be patient with him as he required more time to gather up all evidence and contact their parents.
Bad, on the other hand, was impatient.  He didn't like the idea of some people tormenting his youngest bother every day while nothing was really being done about it.  So, he gathered some of his strong friends and went and beat up every member of the gang that tormented his brother.  The bullying stopped, and Complacent became free.  There was no longer any matter for the principal to investigate, and the case was dropped.
Good, however, kept on pressing the principal to do something about bullying in the school as a whole.  Meanwhile, Bad had seen that he could possibly control the bullying activities in the school by forming his own gang.  That way, nobody would torment him or his younger brothers.  So, he called together his strong friends once again, and they formed the most notorious gang in the school, with him as its head.  They brought terror with them wherever they came, and they were greatly feared.
A year passed and Good was now a full senior.  He was made the School Prefect, and his main passion was to put a stop to bullying.
Petty saw that his two brothers were powerful, so he milked this to his advantage.  He bribed Bad's gang to torment anyone who refused to play with him or share lunch with him.  And he reported the most little offences committed by those he didn't like to Good, the School Prefect.
Complacent, on the other hand, always did his best to be unseen.  He stayed away from trouble and confrontation, but would occasionally get bullied by members of gangs rival to his brother's.  He would keep quiet about this, not letting anyone at all know, because he didn't want any trouble.
Good had to fight against Bad, inevitably.  And because he had the backing of the school authorities, he was able to dismantle Bad's gang, and Bad was eventually suspended from the school.
When their father received Bad's suspension letter, he wasn't pleased.  He waited for all of his sons to return home from school that afternoon.  When they did, he called the four brothers together, to explain to him what had happened.
Good started explaining with how Complacent was being bullied, and how he had come to stand against bullying as a result.  Bad interjected to remind Good that he stood against bullying too.  He hated how his brother was being bullied and that's why he organized boys to beat up the bullies.
"But you let it get out of hand!" Good retorted.
"Someone had to do something about bullying in that school, and your little dance with the principal was certainly not helping!" Bad yelled back.
"Enough! You two, go to my room and wait for me there!" their father scolded.  They left, and he turned towards Petty and Complacent.
"Petty, where were you when your brother, Complacent, was being bullied? What did you do?" he asked.
Petty looked surprised by his dad's question.  "He wasn't the only one being bullied.  I was bullied too, but I was smart enough to cut a deal for myself", he responded.
His father looked at him disapprovingly, and said:
"O Petty, you keep looking out for yourself only.  This won't take you far.  To be honest, I prefer Bad's action to yours, because it came from a place of looking out for his brother.  I know you did not get into trouble, you were not suspended.  But I'd rather you took actions based on your care for others as well as for yourself.  That's what your big brothers did.  And now, they have both made great impact, albeit in opposite directions.  But it is easier to steer Bad in Good's direction, because his actions are based on a cause bigger than himself.  So, he can use that same fervor in the positive direction".
He then sat on the couch and looked at his two younger sons. "You two, on the other hand, will just remain where you are. Petty and Complacent", he said, as he shook his head slowly. "Yes, I'm also blaming you, Complacent", he continued. "You can't always say you want to avoid trouble and so do nothing.  If you do nothing, nothing changes".
Complacent was even more surprised, than Petty, that his dad found some blame in him in this whole matter.  He had always been comfortable playing the victim.  His dad was now looking directly into his eyes as he said the following words that struck him: "I don't want you to be average.  Average people focus their thinking on maintenance".
As Complacent was digesting those words, his dad turned towards Petty and continued with his admonition.  "Unsuccessful people focus their thinking on survival.  These two kinds of people are of no use to society as a whole.  At best, they are used by the successful ones".
He paused for effect, and adjusted both his seating posture and his gaze to focus on both of them.
"I want you boys to be successful people; people who focus their thinking on progress; people who get behind a cause and fight for it.  These are the kind of people that are useful to society because, one way or another, they are of help to others.  I want you to learn this from your brothers, more so from Good.  He's your eldest brother and you have a lot to learn from him".
He then furrowed his brows and said to them sternly: "Now, go to your rooms and think about what you've done!"
The two boys ran upstairs to their rooms, leaving their father behind as he reclined on the couch.  Right next to him laid Bad's suspension letter.  He picked it up and stared at it blankly, as he pondered the best strategy to steer his son toward the right direction.
Photo Credit: Dreamstime