Happy New Year! Hope you guys aren't tired of my inconsistent butt already because I'll be here more often than you can blink right at the same time I'll be doing my regular disappearing act.
Did you know January was just a trial month and the New Year actually begins in February? That's my view hence my greeting, lol.
For some insane reason, the New Year is associated with sparkle (If you know why that is, pls leave a comment I'd love to know). There are loads and loads of sparkle makeup and fashion videos and posts and pictures, I literally see sparkles in my sleep. While I and I'm sure – a number of other people – can't manipulate glitter to save our lives, I suggest it's better we opt for either working with glitter gloss which seems manageable or a less challenging option *drum roll*… shimmer.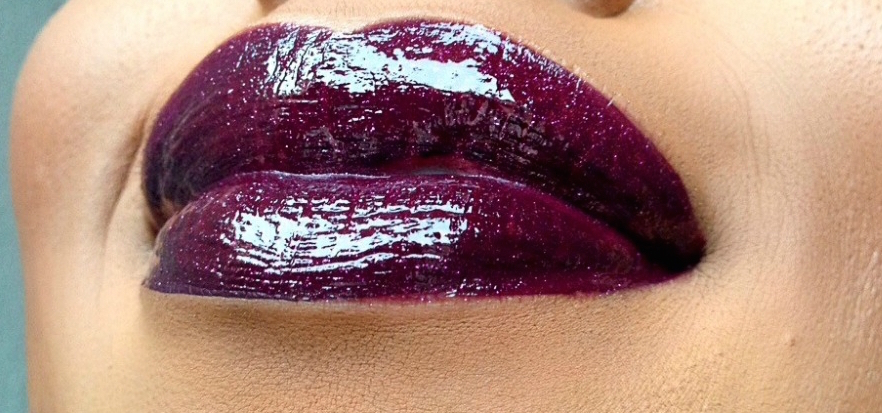 While there are some great eyeshadow options with shimmer finish like a couple of MAC eyeshadows – Nylon, Dazzleshine and the mineralise shadows which have more of a metallic finish; highlighters are by far my favourite shimmer products especially when the formula is so great the skin glistens and doesn't have shimmer standing all over it.
Down to business, I decided to start off this year by exploring my dark side and go vamp but not dark, dreary vamp but with a little fun so I added a gloss, a glitter gloss. There's a video but here's basically what I did
The best part of this look is that any shimmer gloss will work as the matte purple is super pigmented it'll always show through any high shine gloss you put over it.
Check out the video of how I achieved this super high shine with 2 Nigerian brands
Video & Image credit: Barbara & 1923