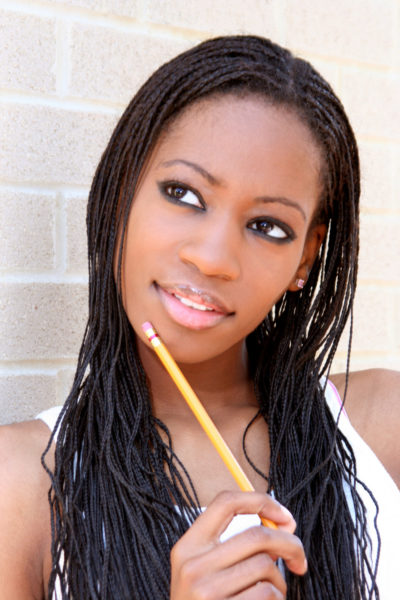 Last night, my boyfriend of 2 weeks broke up with me. He thinks he might be dating someone else and being with me is absolute infidelity on his part. I had looked at him as a spectacle rather than a disgusting object while he let out the words like a shameful politician who had failed his followers. Somewhere in my mind, I felt nothing but pity for him. How confusing and complicated things must be for him to have to choose between two women who simply wanted acceptance, to give and be given love and maybe to exit the league of over ripe spinsters  who were constantly asked when they would get married.
I didn't feel used even though I had let myself go while our flash relationship existed. I didn't feel embarrassed about how I had burst out crying after he stole a kiss from me because I never imagined that the day would come when he would express his love for me through the passionate exchange of saliva. I didn't feel vulnerable. I had graduated from victimhood a long time ago.
It took the sighting of a few stretch marks crawling up my arms to my shoulder for me to realize that I had been indeed used and dumped. It was a familiar feeling. That same one I had whenever I kissed my boyfriend behind our class in high school. It was like that disappointing feeling of sudden 'teenage pregnancy' which my grand aunts had guaranteed was a consequence if 'you let a boy touch you'. I would feel depressed for days following the kiss and punch my stomach till my skin turned purple so that no life could be formed in me. Somehow, my breasts would feel fuller and I would imagine the disappointment on the faces of everyone who heard I had gotten pregnant. No doubt, it would have been the end of my life.
"How did I become the third wheel?"  I asked myself as I scrambled through the fridge for some ice cream because ice cream is loyal when a man leaves you for another woman and chocolate too; sometimes.
As I sat on my couch to feed myself to comfort, my thoughts drifted back to that still moment when he unveiled the existence of a third person in what I thought was our simple equation of love.  I swear I had seen my future babies in his eyes. In the blink of a deceitful eye, I became saddled with the responsibility of finding the X in his love equation because he was Y; always needing an X. One thing was sure though, I wasn't X and I sure was not in any equation; not with him.
Something must have jolted me back to reality. Maybe it was because the Ice cream was too loud or that the Tv tasted too sugary. At that moment, life couldn't have been more garnished than my mother's vegetable soup.  It was the mouth watering wonder which graced our dining table on Sunday afternoons while I was growing up.
'Siju, you are quarter to marriage and you still want me to supervise you in the kitchen? Your mates in the North are mothers of several children.' mum would say as I helped her out in the kitchen after enduring a long service at church mostly because of the women who were busy doing  a rather adapted form of Michael Jackson's moon walk during the thanks giving segment.
"You better buckle up. No man wants to marry a woman who cannot cook" she would add.
But that wasn't the only thing that would make me desirable to a man. According to my mother, I also needed to know how to wash the collar and armpit area of a man's shirt very well and press clothes like the employee of the month at a 5-star laundry mart. I also needed to know how to manage a man's mood and compensate him appropriately on our matrimonial bed before other women push me out of my 'husband's house'
In short, I had to be clay; ever ready and willing to be molded into different things, objects and shapes. I needed to be spontaneously adaptive so as to fit into what a man would desire in a wife. And if I didn't? I would end up being like my 52-year-old aunty who had no husband or children and who wore deep red lipstick, shiny eye shadow and too much powder – even when she went to bed.
But I'm Sijubomi.  And clay was too boring. I wanted to be something else; perhaps the huge multicolored feather on the hat my mother wore to special church occasions or the beautiful gold fountain pen which my father carried everywhere proudly. And so I wasn't surprised when our neighbors whose bungalow stood behind my mother's hedge of flowers began spreading rumors that I had become a prostitute. They painstakingly classified me even. I was the type who slept with big lawmakers in our town because I moved out of my father's house into a rented flat in one of the high rise buildings at the Government residential area where visitors had to show off invitations to get access to residents.
So, while I wait for my mother's phone call, which was sure to come in later this evening, I'll practice my silence when she asks me:
"Siju, How far? Do you realize that you are one year away from the official age of menopause?"
Silence.
Are you there?
Silence.
'Hello o! (Talks to my father) these MTN people have started again'
Hangs up.
It's a perfect plan because today, I'd rather count how many stretch marks now grace my arm.
I'll simply be an octagon.
Photo Credit: Dana Bartekoske Heinemann | Dreamstime.com