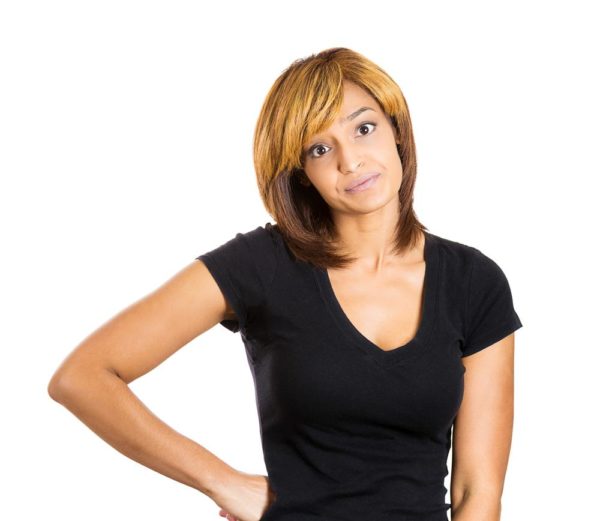 Were there a world tournament for hypocrisy, Nigeria would lift the trophy. Through the years, we have brewed hypocrisy and drank of it; and like arsenic, it is causing us a slow death.
Please, here is the definition of hypocrisy: It is "the contrivance of a false appearance of virtue or goodness, while concealing real character or inclinations, especially with respect to religious and moral beliefs; hence in the general sense, pretence, sham."
Hypocrisy is when you have an issue with "indecent sturvs" on BBNaija, while watching porn and sex-themed Hollywood movies. As it turns out, being judgmental works in tandem with being hypocritical.
Lola Shoneyin tweeted, "Sadly, being an honest Nigerian is a lonely and excruciatingly difficult road to travel. Embrace, defend corruption and you'll never walk alone."
How many of us, Nigerians, are sincere? This dishonesty has bled into every social institution in Nigeria – politics, religion, education, marriage. We love lies! How do we explain we are a religious country with a high rate of corruption? How do we explain we run to countries that embrace the values we reject?
(Takes off spectacles and arranges tea cups) Uh-hmm! Cisi is serving subs! A sub is a message indirectly directed at a person. Please, take your sub, sip on it, and think about it.
Let me start with this collective sub. Everyone knows "One Nigeria" is a fraud; however, we still hold on to "One Nigeria". Why? It is clearly not working for us. Ethno-religiosity has dissolved our bond of "brotherhood". The more I think about it, I strongly believe a confederate system of government would suit us better. Let each region "take themselves".
Up next is NYSC. Please, it is redundant. The aim was to "foster one Nigeria", but most of our parents, who went for service, are still prejudiced towards other tribes. "Don't bring a Fulani girl to this house!" See? It is pointless. Young Nigerians should stop wasting that one year. Let the government give them all the allowance money. That can help one in setting up a business.
This next sub goes out to those people hurling vituperative words at the government for being corrupt while inflating prices at their places of work. In their mind, they are being smart. Someone gets to work at 0900HRS and writes, "07:30 AM" in the sign-in book. The previous person probably lied. Where is the accountability? But they'll drag the government for not being accountable.
We know there are no jobs in Nigeria, but we insist on people going to universities when they could go to technical colleges, learn a vocation/craft, and set up their businesses. Still, some of us look down on a person without a B. Sc. Someone would spend six years writing an external exam instead of learning a trade. Someone is literate does not guarantee he/she is educated. Look at people in government – has their "educatedness" solved Nigeria's problems?
(Adds another tea bag into jug) The tea was getting weak. What of those people that push young people into marriage even when their own marriage is not working? Misery loves company – I understand where they are coming from. Nevertheless, can't they quit being miserable instead of dragging someone into something that failed them? Not everyone was meant for marriage in the conventional sense. Then, some would say something as weird as, "If it did not work for me, I want it to work for you." Thank you, Minister of Works. Stop trying to live vicariously through people.
This one is for conventionally married queer people that get all homophobic. It is okay that they are married, as not everyone has the mind, you know, the ode-eshi, to ignore societal pressure. That they get homophobic is what irks me. These people employ different ego-defense mechanisms – denial, sublimation, projection, and over-compensation, among others, to cope with their truth. They think hating people would bend their predilection. They would probably type weird things in the comment section – is it not them again? Haha! Their conscience is always judging them. They always press their phone piem-piem-piem to type homophobic "sturvs" after sending "pics" to bae and watching gay porn. (I don't understand how we are a homophobic nation while being the third gay-porn watching country in the world.)
Those people that toss their nose in the air at the sight of sex workers, while trading sex for money, are not spared. After having sex with their maga (or magii; plural), their bills are paid, their car's fuel tank is filled, they get that promotion, among other things, right? Nevertheless, they go on to hate on women that are honest in their dealings. Prostitution, like blue, has many hues. You are a prostitute if you go into romantic relationships with the aim of making money off your "lover". Check the definition of "prostitution". Patrons of sex work are not forgotten. Prostitution is sex trade. TRADE means it is between two parties. What do we call the enablers of prostitution? Then, the ones saying, "Prostitution is sinful, it is bad" are there fornicating and committing adultery for free, o. Poor business acumen, truly. It is the same Eternal Fire, after all.
I could go on and on, but you get the idea – Nigerians loathe sincerity.
We lie about ourselves and to reinforce these lies, we get judgmental. We believe judging another person is a salving balm – we judge people to feel better about ourselves. We hold on to certain beliefs and standards in public, but in our hearts, we support opposing beliefs.
It's about time we discarded ideas that do not serve us as a people, fixed our value system, have laws that support human rights, and punish people that hurt other people and national growth.
Truly, it is high time we became truthful with/to ourselves.
"There is no use in holding on when nothing stays the same." – Diana Ross' "It's My Turn".
P.S. If you feel shaded, please, find me, and com' an' collect my eraser. Seriously, o. I draw portraits for relaxation. Haha! My eraser is so good that it cleans off shade from 8B pencils. The shade here was even HB kinda shade; I was being gentle…
Photo Credit: Atholpady | Dreamstime.com