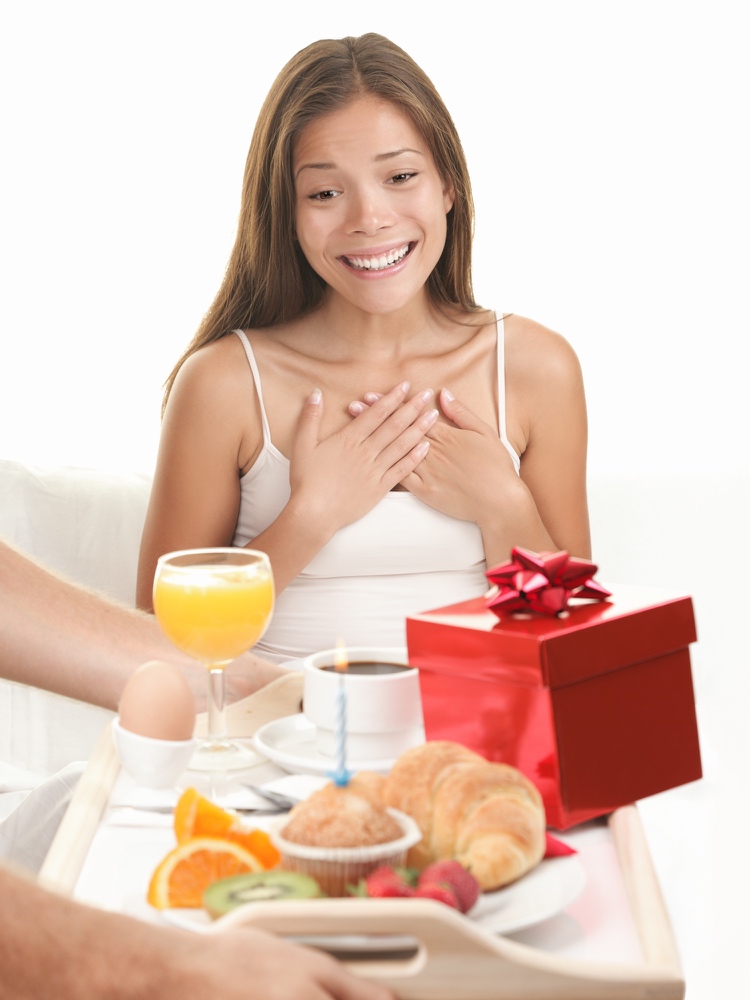 Let's face it, not everyone will go out to have dinner at fancy restaurants and exotic hotels for Valentine's Day this year. Some of us love to stay in the comfort of our home and have all the "romantic getaways" there or just by ourselves.
So, because you are not spending time out doesn't mean you won't eat. Let BellaNaija Living (@bellanaijaliving) help you with 10 home cooked meal ideas to enjoy your Valentine's Day even if you are home.
1. Jollof Rice with Gizdodo and Fish: You can never go wrong with jollof rice, spice it up with gizdodo and fish.
2. Beans and Plantain: Not every time rice, some of us love beans so much and beans with plantain is never a bad combo… Even on Valentine's Day for our Fit Fam Lovers!

3. Seafood Fried Rice: Why have regular fried rice when you can have seafood fried rice which is really easy to make by the way. Please stay away from this if your home dinner date is allergic to seafood!

4. Ofada Rice: All my ofada rice lovers, on Valentine's Day you get to eat your favorite meal.
5.  Vegetable Spaghetti: You wouldn't want to make your regular spaghetti on Valentine's Day, no. Change it up with vegetables, #FitFam!

6. Efo Riro: Very nutritional and spicy Efo Riro is always a great choice. Add any side of your choice, it could either be brown rice, pouned yam, etc.

7. Noodles: If you're feeling very very casual and you are too tired to even start cooking something serious, opt for an obvious choice, noddles. But make sure to be as extra as possible so other days will be jealous of your Valentine's Day noddles.

8. White Rice and Mixed Vegetables: No rice and stew here! Make curry vegetable sauce and thank us later.

9. Pepper Soup: Pepper soup lovers, get in here! Who doesn't think fresh fish pepper soup is a great choice? Feel free to use any protein/meat of your choice or none at all for our vegetarian lovers.

10. Waffles: Want to do something really romantic? The classic breakfast in bed situation always works. Before the romantic dinner in the evening, you can make a waffle with some extras on the side, for that extra special "I Love You" message to your special person!

Here's a tip for your breakfast in bed, tray setting.
Add a Rose napkin for that extra Valentine's Day feel, there's a tutorial for that on BN Living, here. See an example of the rose napkin in the photo below, thank us later.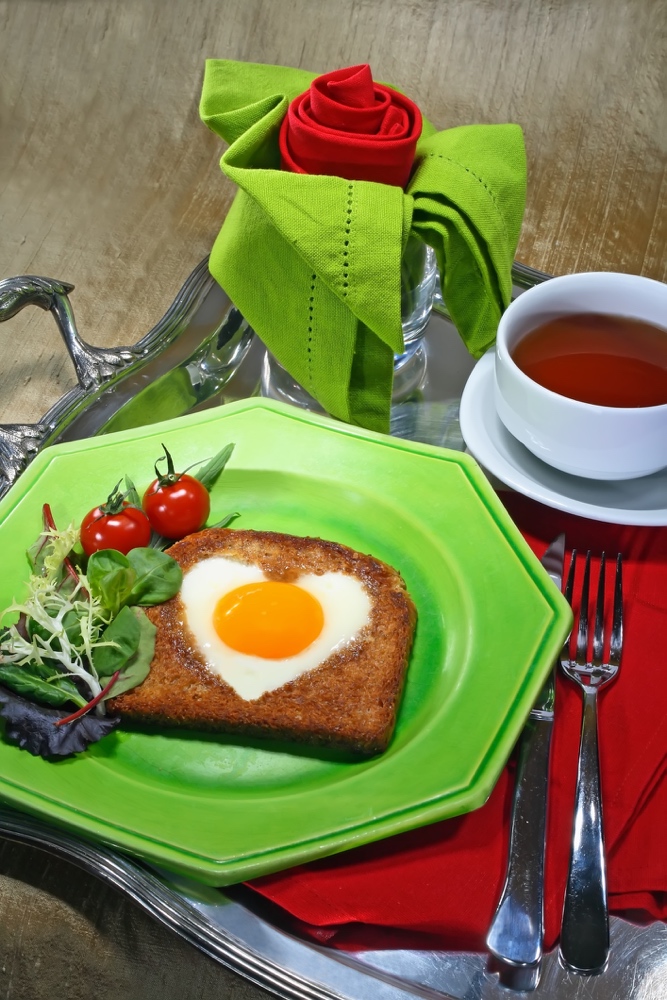 Image Credit: Dreamstime