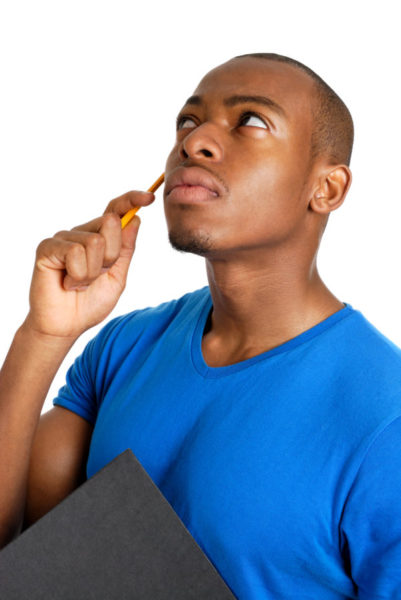 Hello Bellanaijans, what's up? I am sitting here in my room listening to some deep music and reflecting on life in Nigeria. The song on my playlist is Rat Race by Mandators, a raggae group that held sway in the 90's. The lyrics of this song describes the current state of Nigeria. I am asking myself several questions like: Why do the rich get richer and the poor get poorer? Why is there so much inequality and injustice in Nigeria? How there so much penury in the midst of obscene wealth?
Nigeria is like a jungle where everybody is struggling for survival. We are all in a rat race in Nigeria.
The Cambridge online dictionary says the Rat race is a way of life in modern society, in which people compete with each other for power and money.
We are all hoping to break out of the rat race, we all want to become prosperous and successful. That is why we hustle, work, do various businesses, all in a bid to "blow" and hammer". The only segment of the population exempted from the rat race are those who were born into wealth and opulence.
The rat race starts at birth when you arrive Nigeria with a piercing cry. You either grow up in the ghetto, or in the upscale areas if your parents are comfortable and well to do.
In the ghettos, and low income neighbourhoods, you realize in your early years that daddy and mummy cannot provide everything you want. You quickly learn how to manage and conserve things for future use. You start to hear of the word; 'Salary'. You quickly learn that salaries are paid at the end of the month and are not adequate to meet all the needs of your family'. When the employers of your parents/guardians owe them salaries, you would know that there is a problem. You would know that some basic needs would not be met. You would start hoping and praying for the government or whosever is owing your parents to pay them.
It is expected that you go to a nursery/primary to school to acquire basic education.
At the end of your primary school, it is expected that you go to secondary school to acquire more knowledge and get the WAEC certificate. Most people sail through the six years of secondary school without any hitch, while others struggle to make it, most times because of circumstances beyond their control. Some might drop out at this stage. The rat race is a cruel.
Because of the importance of a waec certificate, the rat race heats up as the students compete to get the mandatory five credits grades including credit in English and Mathematics. Some people get their waec at first sitting, while others would have to take the exams multiples times before they can get the benchmark result.
With the Waec certificate under your belt, you proceed to the next stage of the rat race. You write Jamb and take aptitude tests to gain admission to a tertiary institution to study a particular course.
While some people drop out of the education race at this point because of the vicissitudes of life, others move on to secure admission after many attempts.
The rat race is intense if you are in a public university or polytechnic. You would have to contend with Assu strike which prolongs your stay in the school. Some students stay at home for as long as two years because of striking lecturers.
You would have to contend with some "devilish and evil" lecturers. When you finally graduate, you undergo the mandatory one year youth service. When you are back from youth service, you enter the saturated job search market.
You are expected to get a good job, start earning salaries, get married, have children, raise your children and become successful. For some people to enhance their chances of success in the rat race, they go back to school to study for higher degrees.
When you join the rat race as a graduate, you realize that the odds are stacked against you. You will realize that the Nigerian system is designed to frustrate you and keep you permanently in the rat race. You will realize that there are two sets of laws in Nigeria; one for the rich, and one for the poor. You will realize that it would take extra effort and determination to break out from the rat race.
The rat race is very intense. People in it are struggling for survival. Everyday People are doing all they can to leave the race. Some go seeking spiritual help; fasting and prayers. Some go diabolical, doing money rituals. Some go criminal; delving into armed robbery, drug dealing, internet scam, stealing and looting of the treasury etc. Some go the way of hard work, working hard and being steadfast in their jobs, businesses and careers, giving their best to achieve success. Some go the way of utilizing their talent. They use their natural talents to leave the rat race. This is commonly seen in the entertainment scene. Majority of the celebrity singers, actors and actresses, comedians etc all came from poor backgrounds but today they are dining and wining with the high and mighty because they have been able to harness their talents and skills to break free from the cycle of poverty and obscurity.
The rat race is very real. There are people who have worked for years with nothing to show for it. I get angry every time i see men and women who are advanced in age, doing manual, back breaking jobs. There is no retirement from the rat race in Nigeria.
Nigeria has not changed much. Listen to all the conscious songs of yesteryears. Listen to Fela songs, listen to Andy shurman's 'Save the masses', listen to Ras Kimono's 'What's gwan', 'Under pressure' etc. They are all singing about the same issues of no work, no light, no water, no money, no food, no security etc while our leaders live like kings and queens, basking in luxury.
Times are hard, my people, there is no sugar coating it, the masses are suffering. People are barely struggling to feed, and the unemployment rate is very high. The rat race is getting more competitive than ever.
I didn't fully realize that I was in the rat race until last year's February when we had issues with power supply in our neighbourhood. Living in a blackout for 10 months and having to buy fuel for the generator everyday made me determined to break out of the rat race as soon as possible.
You are free from the rat race when you no longer have to worry about the basic necessities of life; when your finances is more than enough to meet your needs and needs of many other people, and when you can finance huge projects without stress. If you are still in the rat race, don't lose hope, stay focused, work hard and work smart. Together, we'll leave the rat race this year.
Photo Credit: Dreamstime