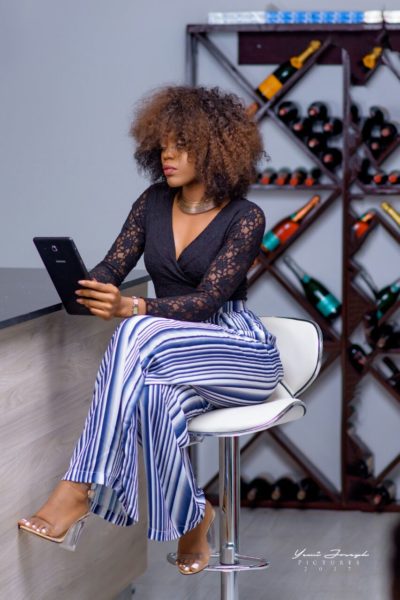 The amount of dupes and scams we have in our society right now is not only skyrocketing at an alarming rate, it is disgusting! This trend to have all you want, at the expense of another's happiness or peace of mind is awful and downright wicked.
Where would I even begin? It's everywhere. Sometimes you forget it is or, pay a blind eye to it (and that is if you are lucky not to be the victim), but every now and then, some wicked individuals come in to give you a reminder that omo, e still dey…full ground sef!
The other day I was with my fam, casual chills and all, when someone walks in – "Ah, celebrity! I have been hearing o, they are now seeing you everywhere". Now this comment was directed at someone among us. There were the only two young ladies in this setting though, and the other lady asides me (let's call her Bisi) was the one this visitor was referring to. Jokes about how we both now were celebrities and all of that was stirring up, then he now says "no, but seriously, three people that know I know you, called me to say that they saw you on TV, for one of the reality shows aired on XYZ channel on DSTV". By this time we both turned to each other in that "oh really? Interesting…" look, because we understood.
Ironically, before we met that day, we had chatted about how this project she was CALLED to contribute professionally to, was completed. For quite a bit after completion, no money had dropped; no word had been mentioned, no excuse, with regards the delay of her payment. She said she had decided to allow them enough time let's just say, benefit of doubt shey?  to get back. When that had been given and still no word, she sent a message and she was replied with a promise to be paid a few days following the message. That didn't happen. More days grace abi?  That was given. Now she placed the first call following the message, after quite some time had passed – no response. Between the last message and the day this visitor came with the 'latest gist', almost a week had passed and two more calls had been placed, still – no response.
We understood that we were both marveled. We were marveled at how such a supposedly legit individual, producing quite a credited program and popular too, would be avoiding calls yet, felt fulfilled enough to complete and air the program without saying a word about her payment.
These things happen right? Right! That doesn't make it right or even, less annoying though.
Personally, this is something that agitates me especially professionally; when a service is being rendered. I also am quite familiar with these situations (personally and by association) and I have begged the questions – Why do these scams bother? Why add more stress to someone's life? Why give 'pesin' work; to start developing the strength to either push the whole situation away and phase the individual out or, start strategizing how to bring the act or perpetrator to justice? Why run after stuff that's too much to handle? Why do the very ones that can't afford, handle it or manage it, not just LET IT BE?!
It's come close to home for me in the area of modeling. In Nigeria, this has been and still is a trend. If you don't have a very, very, very good agency (note the emphasis on 'very') to absorb the shock and set standards; you'll be frustrated out of your calling, I tell you! Legit designers will be comfortable contracting models for work, first for meager pay and then paying that now, problem. They'd pay up every other contributor from the photographers, mua's and all of that and they'll have their elaborate collections and brands sung all over, when the models who literally worked their lives out are posted at the time of payment. Other times, it's not the designers, it's the sorry agents and agencies that rather rip these models (who by the way, are the ones ACTUALLY doing the jobs) off; take large percentages off (by their selfish individual calculations) and hand them 'change'. In these cases, I always wondered why the models didn't just take a walk.
I have witnessed this also with relationships; where you will give your best and apparently it's too costly for the other party.  Hollup!!! What??  You'll now come and be asking yourself – why they bothered in the first place?
Everybody wants the best, everybody wants expertise and everybody wants to sell themselves top. We are quick to draw up plans, create mood-boards, create templates, create blueprints, design, visualize, dream, contact necessary links, make promises, shout out, campaign, spit flows, broadcast, advertise, however, when all is put together and delivered, we satisfactorily turn deaf to the most important bit – our end of the deal!
People want to sell themselves top; their brands top, they want the best on their team and live in a fallacy, while they sell others short by demeaning their profession, their pride of work, taking advantage of their persona. Like how can you use people like that? If you didn't value their input or deem them necessary to you or your project, why bother requesting? Why bother? Why bother making an extra effort promising, making a deal and stringing the other on?
Here's why – because in as much as they can't afford or reciprocate, their blown up pride and dilapidated self-worth, will not want to get less than 100% from you. They never want to cut their coat according to their sizes and frankly, this trend needs a chill! The deception shouldn't be condoned any further. There's a recession in the economy, in feelings, in time, so why should anyone be happy taking out of the little another has at the moment, just to create an impression that they are bigger, better or successful?
This is rather irritating or don't you think so?
Photo Credit: @yjpictures