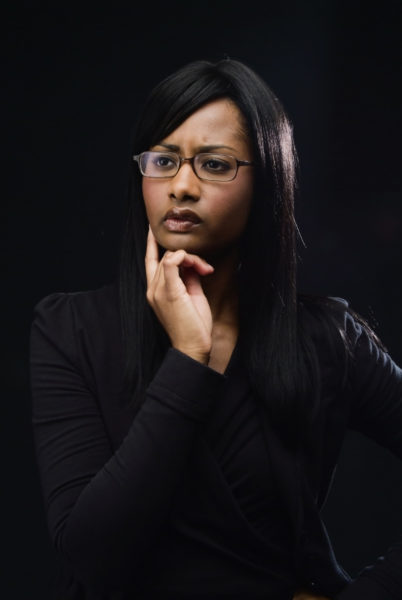 Douglas hereby breaks from regular programming, reporting on our leaders' commendable work leading us to Eldorado. President Buhari is missing. Dollar is N510. And the government has set up a task force for rice but don't worry it is all under control! Today's noisemaker is Folake.
***
There are 150 million managers in Nigeria. The country prepares you for it from birth.
When Abacha was robbing us blind, we stayed in line, behind our gates for curfew. There was barely electricity. There was barely running water. We were OK. We managed.
When telcos and internet service companies deliver reliably bad service, we make room for excuses to find comfort. We tweet our anger. We renew our subscription.
When Ghana High reduces their portion of Jollof Rice and increases the price of the same slice of meat, we accept. We may blame it on Donald Trump, the exchange rate and Buhari's failure in fixing the price of rice and cows.
We are good at this. We manage. Everyone knows this.
Recently Folake forgot. Remember, Folake is my colleague at work that I'm always gossiping with. Check bio below. She may work in the civil service, but as a sharp Nigerian, she has other sources of income.
Folake had booked a short let apartment for her IGJB friends (2 guys & 1 girl) for the holidays in 1004 Apartment Complex. The handlers asked for upfront payment. She obliged. She confirmed check-in dates. A receipt was signed. Calls were made to her assuring that all will go well.
The day her friends were supposed to move in, the apartment wasn't ready. There was an excuse about the person occupying the apartment prior not checking out in time.
After eventually moving in, the microwave stopped working… twice. As in, they got a new one the second time, and it stopped working too.
The air conditioning in the living room barely cooled. Thankfully, harmattan arrived to take its place.
The washing machine didn't work. After a maintenance guy came to breathe life back to it, it always threatened to die again.
Just when they thought nothing else could go wrong, the tiles in the toilet upstairs cracked and eventually the toilet seat as well. There were only two toilets in the apartment.
Of course, Folake called every time these things went wrong – complaining, shouting and swearing. For her efforts, she had a sore throat and a cough. Sure, the harmattan could have contributed to it, but that's not an option she was willing to consider.
Hey, she wasn't supposed to complain. Is she not used to this? Should she not have expected it even?
After the apartment handler had had enough of her asking for a better standard of service, he said to her in these exact words:
"Madam, why are you doing like this? You should understand these things. You no be white person. You are black like me. You and your friends may have come from England but you are Nigerian. You should be flexible."
He reminded Folake of her place. Heck, he put her in it. #FlexibleFolake
As I asked Folake after she regaled me with this story that touches, "You are a Nigerian. What do you mean you expect quality?"
Do you have flexible stories too? Has there been a time where you momentarily forgot where you are and asked for a great product, service or treatment? Share below!
Photo Credit: Jameswimsel | Dreamstime.com