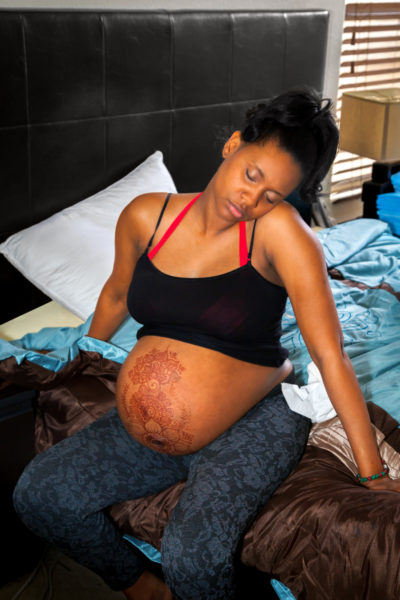 So, I got into a heated argument with somebody, a very clueless "someborry" at that. How dare you say that real women do not have cesarean births? In other words, you are saying that it is some sort of failure on a woman's part if she doesn`t push a baby out through her "huu-haa".
Having been through the cesarean process myself, you can now understand why I am so mad. I have heard such funny things over time, even women begin to doubt themselves when faced with option of having a C.S. You hear things like, "Aunty I don born oh" than she sighs "But na C. S shaa". What's with the negativity? You would have rather died. I have also heard painful stories of some people refusing to be sectioned because "my pastor said I will give birth like the Hebrew women". Jeez! You are not even Hebrew. A doctor won't just spring a C.S on you, there must have been some concerns about your health or even your baby's. Why shun the doctor`s advice and die in the process?….I know God is the Almighty, but he gave those doctors wisdom and knowledge so as to help you and I
Let me calm down a bit. I would like to take you on the C.S journey, so that you understand what a woman actually goes through to procreate through that method. Most importantly if you are a woman and you have been booked for a C.S, this will give you an idea of what`s coming. I will divide it into 3 stages:
The Prep
At this point you must have agreed on a date with your doctor, you come in with all your items of course then you get admitted. You would have been advised not to eat anything some hours before as well, so you could be a little hungry, but you have to bear it. If you have a fear for needles, you better get over it because they will "chook" you anyhow. They will set a line for the I.V (as in what we call drip), Of course that's going to hurt, especially if they don`t get your vein on the first try. Let me also mention that a canola is inserted to contain your urine as you won't be able to stand for a while, now this is one of my least favorite things. It's a little tube that goes up your urethra. Just imagine a worm wriggling up your "huuhaa", you have to be really still so you don't get bruised in the process.
The Theatre
You will be wheeled in, this is now time to face the music. The anesthesia they now use is pretty cool, it's injected into your spine and it numbs your lower body. It doesn't knock you off, so you will be awake the whole time. Then they start cutting, honestly its creepy hearing your own body being cut. They make an incision below your abdomen, then the party starts. You just hear the surgeons mumbling their gibberish, then they talk to you once in a while they literally butcher you. After a little while, wait for it! They begin to drag your skin. I mean it, they drag from both directions. You would think they want to rip you apart. They drag for a while, when they are satisfied, one person puts his hands in and brings out your baby (smiling-my fave part of course, I actually weep for joy), they congratulate you, cut the umbilical cord and take out the placenta.
The little bubba would be screaming his lungs out, they will take him away to be cleaned. Then comes the job of sewing you back up, while this is going on Oga anesthesiologist will be pumping you with more drugs. There is this one that may make you throw up a bit.  Thankfully, the incision is a small horizontal cut on your lower abdomen, so you don't end up with the big vertical scar like our mothers had. Most hospitals also sew you up so nicely that the stitches kind of "disappear"into the skin, so you don't need to take them out when the wound is healed (doctors help me explain biko). It takes 20-30 minutes to get you stitched up, they clean your body up. Remember you are stark naked, and these doctors will see everything while they are cleaning you up, so don't be a prude and put your shame aside. The whole surgery may take 2-3 hours.
The Recovery
Congratulations! You are a mama now. You have been wheeled back to the ward and you are feeling good after all the anesthesia is still having its effect on your body. Take a short nap and wake up………"you go now know say khaki no be leather". The drugs have worn off, so you will feel like you just got run over by a truck. I cannot describe the pain to you…….it is crazy. They give you pain killers but they do nothing, There is this pointy looking tablet that they even insert into your butt, yes! Your butt. Any form of pressure on the wound is a painful reminder, You cough……it hurts;…..You laugh…….it hurts;…..You as much as move a leg………Lord have mercy!
For vaginal birth, the pain is in the delivery, for the C.S, it's in the recovery. Don`t forget you still have the urine tube which is very uncomfortable coupled with heavy vaginal bleeding (Sorry to gross you out). You still have not eaten anything as well. They may let you be for that day, but the nurses will come to get you out of bed. My brethren, the first time you get to move your body, it will feel like time has stopped. Every nerve in your body will protest in pain, but the good news is once you are on your feet and move around a little….the pain reduces considerably.
Then gradually, as soon as they have confirmed that your bowel movements have been restored or you even pass gas, you are introduced to drinking warm water, semi-solid foods, then in a day or two you can be swallowing eba or even roasted yam. Anyway, with all this going on, bonding with your baby will make you forget your pain and discomfort and in 3-5 days you will likely be discharged, that`s if the doctors don't have any issues concerning you or the baby.
I am not trying to gross anybody out or scare anyone, but I want you to appreciate how amazing and strong you are for procreating through whatever means.  Vaginal deliveries or C-sections aren't easy, it all boils down to the goal of having a healthy baby. Don`t let anybody talk down on you because you had a C.S, it doesn't make you any less of a mother than the next person. I do agree that, the surgery can be pretty expensive, but you really can't put a price-tag on your life and that of your baby. A safe delivery is simply defined by hearing the voice of the mother and the cry of the baby. So whenever you are told that you need to be sectioned for whatever reason, say your prayers, wear your superwoman vest, Go into that theater and get your baby like a boss-lady. We all need you and that baby alive.
Photo Credit: Jbrown777 | Dreamstime.com