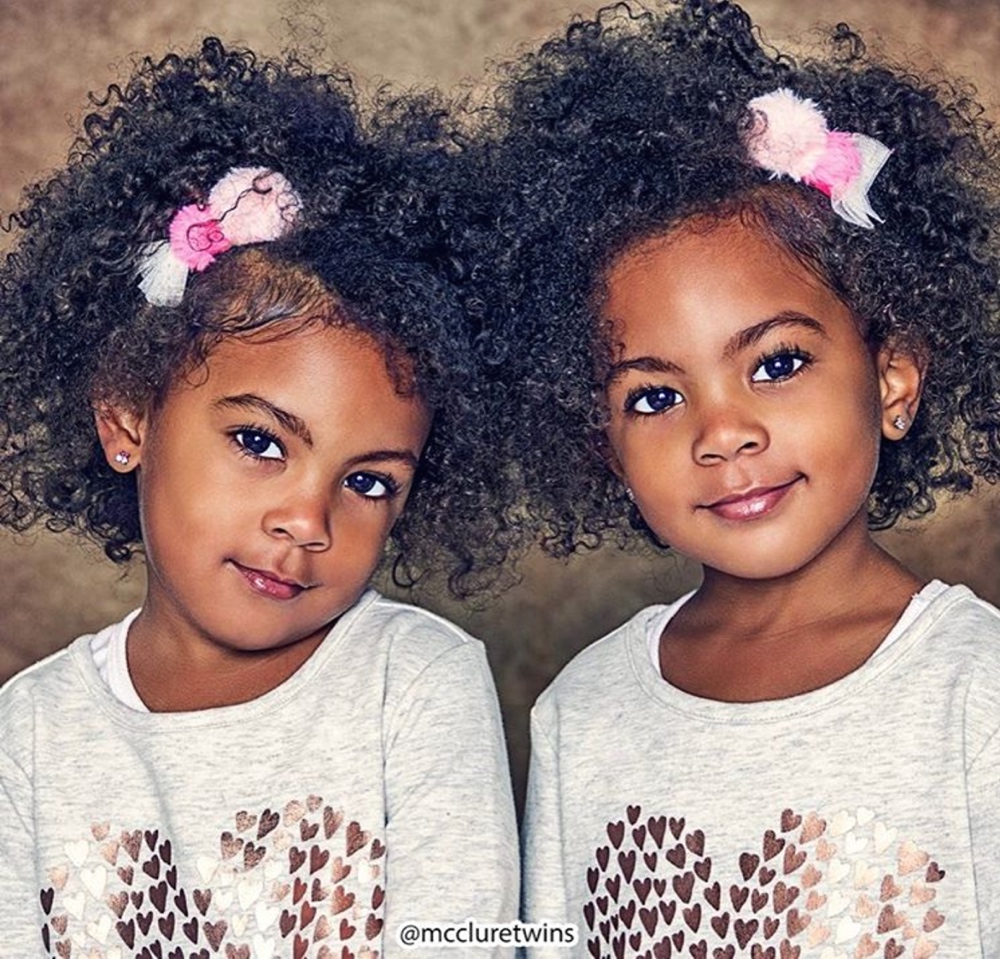 If you for BellaNaija Living on Instagram @bellanaijaliving, you'll know we're absolutely in love with the McClure Twins, Ava and Lexi.
Born to Nigerian mother Aminat and Irish father Justin, the twins have become internet sensations with their humorous vlogs, natural hair tutorials with their mum and amazing photos with their dad, who is also a photographer.
The twins – whose adorable antics have gone viral, were featured on the Good Morning America show last year. Watch the video below.
See one of their most recent videos featuring some of Ava and Lexi's funniest moments from their videos on YouTube.
Find them on Instagram
Mum: @just_aminat
Dad: @jkmcclure
Ava & Lexi: @mccluretwins