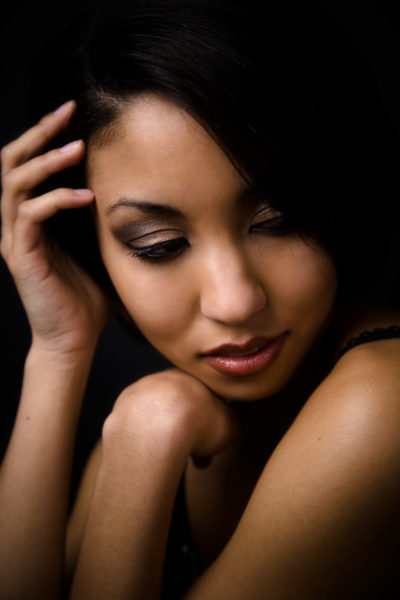 The only reason why I ever wanted to grow up was because each time I peeped into my father's plate of stew, I always got jealous when two to four pieces of meat stared back at me –  as if saying 'touch us if you dare'. The adults in my family enjoyed pounded yam and 'efo riro' most weekends with Irish cream, while I licked my dry lips and watched. They were fond of saying 'oh, this pounded yam cannot go round, manage this yam flour'.
I wanted to become an adult so that I could also eat many pieces of meat in different varieties..bush meat, cow head with hide, offals, chicken etc. I mean putting four pieces in my plate without feeling guilty. You know, as kids we were even prevented from eating too much meat. Sometimes, you had to eat without any.
I wanted to grow up so that I would stop receiving legs, bony wings and anus of chicken instead of laps and chest. How I wanted to grow up so badly.
I also heard so much about people who were doctors and engineers, that I fancifully imagined myself as a petroleum engineer. In those days, everyone was either a doctor, lawyer or engineer. Other professions, move out of the way!
I wanted to be able to cross my legs reading newspapers and making small chit chat with whoever. What about those owambe outings with fine clothes? I wanted those things badly that I almost 'flew' out of childhood. I spent all my spare time in an imaginary world of adulting.
For some, they crave intimacy and companionship so much that they wish to get married quick. Not majorly because of fulfilling a spousal role, but just for societal validation or to satisfy raging hormones. Whatever the reason is, it is still very genuine.
The desire to get married is perfectly normal and good. But, at the end of the tunnel, there will come a time of deep longing for some 'alone' time, to really explore, travel or have fun alone. You would wish, so much, to go back to the days of singleness –  where you had no worry in the world about what to eat or whether to cook.
We go through life wishing and hoping so much for the next stage that we fail to properly harness, enjoy or see the benefits/blessings inherent in the present state of our life. We keep aiming for an unseen happiness when we can actually be fully happy now.
We keep thinking 'oh, I will become happier than this when I get a better job, buy a bigger car, get married or move to a better neighbourhood'. But genuine happiness is not tied to 'things' or people. It is not tied to being able to eat four pieces of meat without feeling guilty or getting married for societal validation or being in one of the hyped professions. Happiness is a state of feeling at ease at every stage of life. It could be bringing smiles to people's faces, learning something new, being an hero or mentor to a young one etc.
The illusion that everything will automatically turn perfect when we grow older or achieve something new has left many with disappointment and discouragement. Because when you eventually achieve it, the universe still falls back into its old order, life moves the same way and nothing changes in your being even though there might be bigger cars or houses to show for it.
Now that I am an adult, I really wish to go back to the innocence of childhood. I would gladly trade places for all the varieties of meat in the world, owambes and fine apparels.
Adulthood comes with many challenges, responsibilities, bills to be paid, expectations to be met, societal perception etc. Adulthood even came faster than I imagined. It came with loads of expectations I couldn't imagine. It came with abilities I do not have. I have to wake up thinking of how to be responsible. I have to make sure I don't fail the people who care about me.
What about societal pressure and expectations? That's another hard end of adulthood.
The reality of adulthood made me realise that one must not view life through rose coloured spectacles. That everyone who become lawyers, doctors and engineers aren't better than anyone else or necessarily superior to every other profession.
However, as a result of adulting, I have acquired more knowledge about life, about hope and God. I have widened my horizon beyond mere childhood fantasies to really achieve some important life goals. One of which was to become a writer.
I have had the opportunity to make choices on my own; some good, some bad. I have learnt from the bad ones and moved on. My brain has developed better than to indulge in childhood pranks and live in imaginary adventurous worlds created by Enid Blyton story books. But I still love Enid Blyton. It made my childhood fantastic and less boring.
Now I also read books that inspire, challenges and teach me. I read Francine Rivers, Karen Kingsbury, Helen Oyeyemi, Buchi Emecheta, Chimamanda Adichie and a host of others.
If I didn't grow up, how would I have achieved these things?
So, what I later found out is this: each stage of life is beautiful. It depends on how you see it. If you are in the morning of your life, don't be too eager to move to the second season without fully maximizing or enjoying that morning season. Because when that phase goes, it will never come back to you.
There are no periods of dress rehearsal in life. Everything is at stake. Don't waste time rehearsing your next move. Just move already!
Never stop believing in hope and in God. The universe answers to the unseen God. It is hope in him that keeps the heart fresh and alive. He makes all things beautiful in his time.
When the next stage comes, embrace it with open mind, with preparation and inner peace knowing that everything is under control. Knowing that its another period to be enjoyed. Don't miss any moment of it. And when your skin becomes wrinkled, the teeth gone, still be happy. There's still a phase ahead for the hopeful.
Photo Credit: Suprijono Suharjoto | Dreamstime.com