Do you think healthy foods have to be boring? Well, think again! Check out these mouth-watering, healthy recipes from Kola Olaosebikan of Koboko Fitness.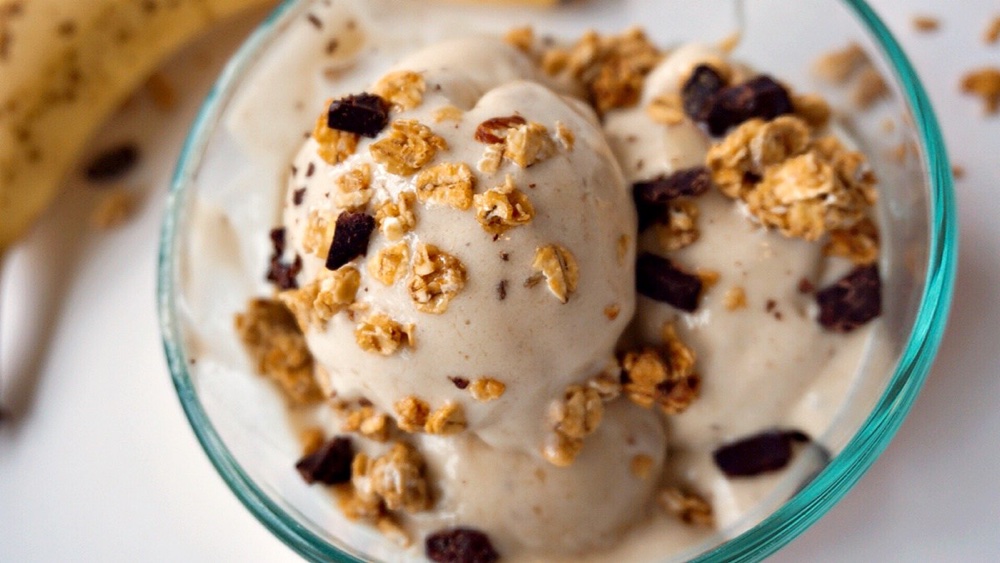 Homemade 'Sugar Daddy' Ice-Cream
Need I say more? This healthy homemade ice cream is made of fruit, contains NO added sugar and is absolutely delicious!
This ice cream recipe is a very good source of Potassium. It is also an excellent source of both soluble and insoluble fiber. Potassium is great for reducing / preventing soreness after working out. Fiber is wonderful for staying regular so you can have soft, dewy, glowing skin.
For the Ice Cream
4 ripe bananas
1/2 teaspoon Vanilla essence
1 teaspoon Baobab powder (optional)
For the Toppings (optional)
Quaker oats granola cereal
Any chocolate you fancy
Instructions
Peel and freeze ripe bananas for at least 3 hours
Blend frozen bananas using a blender or food processor
Add in Baobab powder (optional)
Add in vanilla essence
Blend until completely mixed in and smooth
Serve immediately
Sprinkle on the toppings as you wish
Notes
A food processor is a little easier to use than a blender because you will occasionally have to pause to scrape the sides
Resist the temptation to add in water or milk. Blending the bananas straight ensures that you have a creamy, smooth cup of heaven when you finish
Bon appetit
This ice cream is best eaten fresh. I tried it frozen and the texture was okay but I definitely preferred it fresh out of the blender. YUM!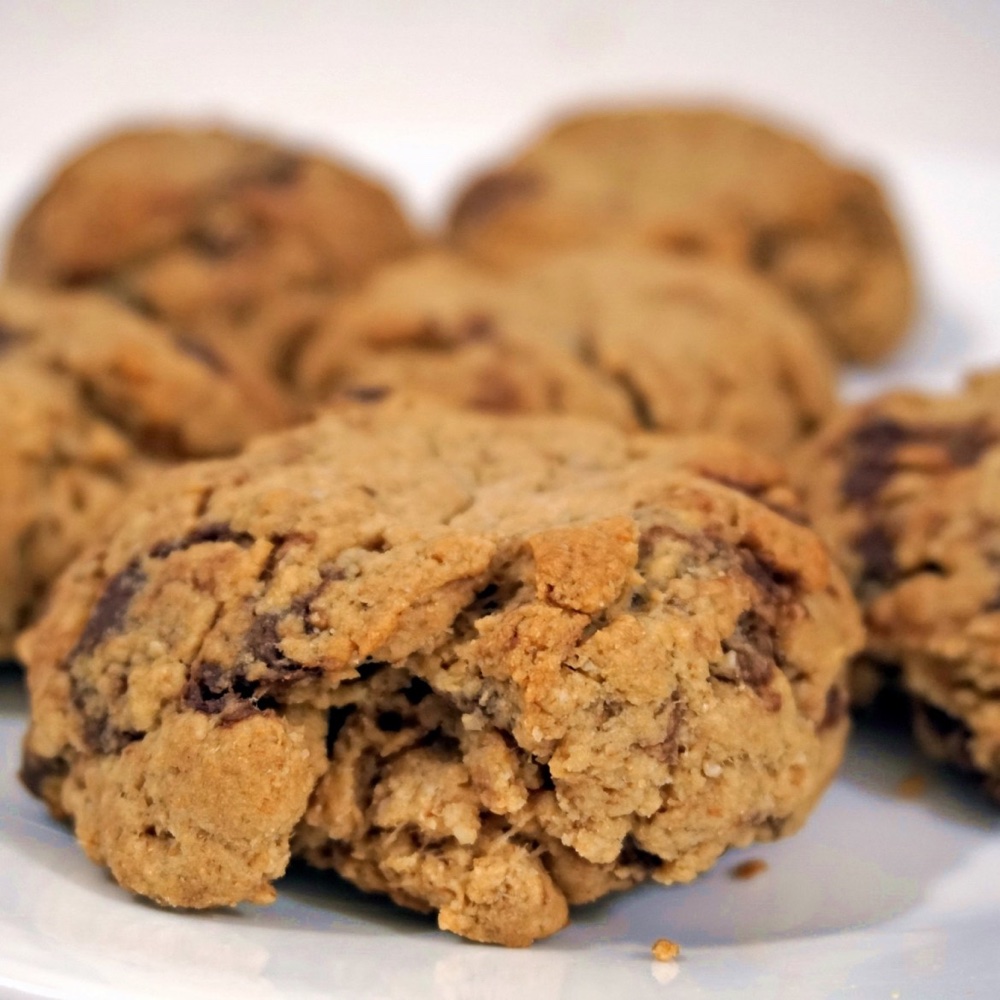 Healthy Homemade 'Chips Ahoy' Cookies
I love the idea of still being able to eat cookies once in a while and not feel guilty about it! These healthy cookies are rich in fiber, made from white whole wheat flour. These cookies contain NO sugar, NO butter, NO eggs. Yes, you read that right!
Instead of sugar, this recipe calls for a touch of honey and instead of butter and eggs, we use coconut oil. Also, this recipe does not use regular white flour at all, instead we use white whole wheat flour. This means that we get all the benefits of using whole wheat flour but without the cardboard taste.
With the measurement provided in the recipe, the cookies come to 130 calories each with carbohydrates at 19.5 grams, fat at 6 grams, fiber at 3 grams (which is really good) and protein: 3 grams (that's really good as well. For reference, a whole egg contains 6 grams of protein).
A few Tips on How to Make these Homemade Cookies
To get the best out of this recipe, here are a few tips to keep in mind.
COCONUT OIL: Be sure to melt the coconut oil before use. Coconut oil is solid at room temperature and melting before use will help make it easier to mix it into the dough.
WATER: I used hot water for this recipe to help make mixing easier. I'd recommend you do the same. However, if you choose to use room temperature water or cold water, be sure to let me know how the recipe turns out.
THE DOUGH: The dough will be thick and even a little crumbly. Don't despair. That's how it's supposed to look. If you're concerned about mixing everything perfectly, you can use your hands to knead the dough. That's what I did and it worked like a charm.
BAKING: These cookies will not spread and flatten out in the oven. So be sure to shape them exactly the way you want them to look before putting them in the oven. I smacked the tops of mine with an ice cream scoop because I wanted little dents on the top of my cookies for some reason.
Ingredients
2 cups white whole wheat flour
1/2 teaspoon baking soda
1/4 teaspoon salt
6 tablespoons coconut oil (melted)
1/4 cup honey
1/4 cup water
1/2 teaspoon vanilla extract
2 tablespoons semi-sweet chocolate chips
Instructions
Preheat oven to 350 degrees F.
Combine flour, baking soda, and salt in a medium-sized bowl
Whisk together coconut oil, honey, water, and vanilla in a separate bowl then add dry ingredients into the wet ingredients until combined. Stir in mini chocolate chips.
Use an ice cream scoop (or your hands) to place cookie dough balls onto a lined baking sheet (you can use parchment paper or aluminum foil) and bake for 12 minutes.
Let it rest and cool for 5 minutes. Serve and enjoy!
Tips
Use your hands to knead the dough properly
Use hot water
You can melt the coconut oil in the microwave
The cookies do not flatten and spread in the oven so be sure to make sure you shape them exactly as you want them to look before placing in the oven to bake!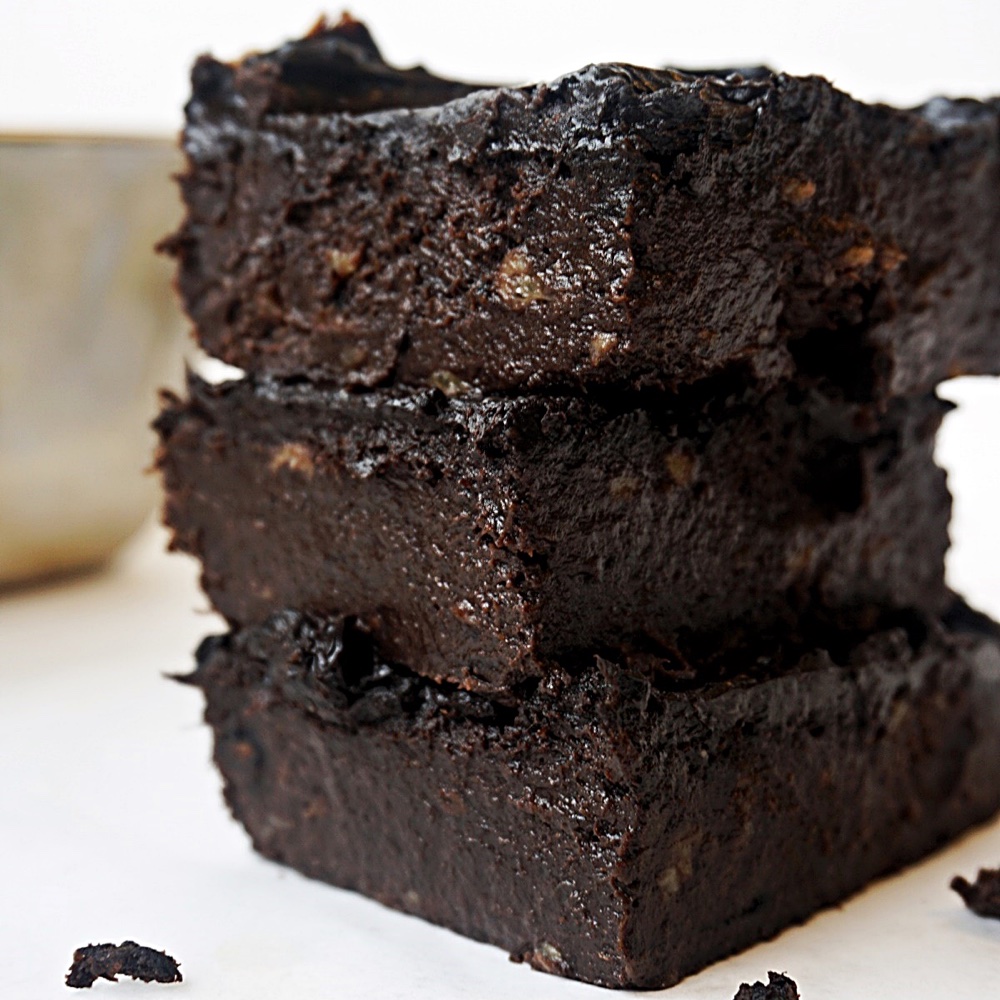 Healthy 'Aboki' Brownies
Ever wanted to eat brownies but felt like you couldn't? This healthy brownie recipe could come to your rescue. With only 3 ingredients, anyone can do it. Cocoa powder is good for boosting energy. It has antioxidants in it, just like green tea. It also has quite a bit of sulfur in it, so it could do good things for the hair as well.
This aboki brownie recipe makes 8 brownies. Each brownie comes in at about 130 calories (without the frosting). I'm not sure how many calories it is with the frosting because I didn't want to find out! Haha! And speaking of finding out things, I originally didn't consider what cocoa powder would do to the appearance of my brownies. Cocoa powder is very black and it will make anything it enters turn very black. Hence, ladies, my resulting Aboki Brownie.
For the Brownies
1/4 cup dark cocoa powder
3 medium bananas
1/2 cup almond butter
For the Frosting
Cream cheese
2 tablespoons honey
1 or 2 tablespoons cocoa powder
Instructions for the Brownies
Pre-heat the oven to 350 degrees
In a small bowl, melt the almond butter using a microwave oven (this should only take a few seconds)
Mash the bananas in a separate large bowl then add the melted almond butter and dark cocoa powder. Mix thoroughly
Grease a small cake pan and pour in mixture
Bake for 25 minutes, remove from oven, and allow to cool completely
Add frosting and put in the fridge for at least 30 minutes to set
Instructions for the Frosting
Mix the cream cheese, honey and cocoa powder together until you have a very thick batter
Notes
Enjoy responsibly! ?
If you like really sweet things, you may not like this recipe. It is sweet – and oh so decadent – but it's not that sugary sweetness. It's more like the sweetness you'd get from a fresh, crisp, apple that is bursting with flavor. And of course, like all things in life, enjoy in moderation!
So there you have it! 3 simple, easy, and delicious healthy recipes that anybody can do!
Which one will you try?