Ms. Elle: Dealing With Multiple Passions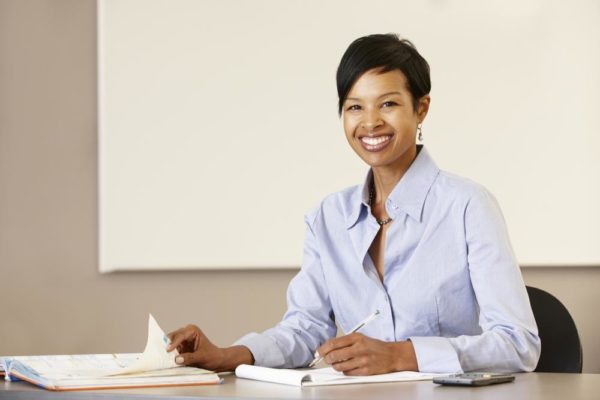 Ever feel like you have been working at something for so long you are beginning to lose your enthusiasm? That's my story.
I have been writing my thesis and boy, have I been finding it boring lately!
Those who have done a graduate degree program might relate with me on this. I have been asking myself – Is being in academia really my forte? What will come out of this? Who book 'epp'? Can I be more or do more with my life?
Perhaps I was meant to be a singer like Tiwa Savage, a TV presenter/mogul like Oprah, an author like Chimamanda Adichie or maybe a model like Gisele Bundchen since I like to sing (in private), give talks, write and of course people have said I have a model height. Aren't these the kinds of passion I should have followed in life?
They say find your passion and you will never work a day right? Being in my late twenties, is it still possible to leave a field I have been grinding at for so long and delve into another 'passion'?
I don't know. I don't have the answers but for a while now, well since I started my program, these thoughts and questions have been coming. I guess it all boils down to what I really want.
Believe me I spent a year -NYSC- thinking through my 'passion' before enrolling for a graduate program thereafter, and I would have thought that these other passions won't keep coming to mind.
I have always been one of those who feel that they can do anything, many things and as a result I found it difficult to really choose and decide on a single career path. In fact this is perhaps correlated to the reason I haven't found a Mr. Right yet, as I have a number of qualities I'm looking out for which I think are valid. But I digress.
Now in my present field/career path, I have been thriving thus far. God has been good to me, my family is super supportive, I have travelled places, met interesting people, and got some pretty cool awards which have validated my prospects, and I have even published some articles in high impact factor journals. Yet, I keep feeling like something is missing and these questions of passion, and what I want, keep coming back. I also feel like I could be making more money if I were into these other seemingly less stressful passions. Long story short, when these other passions come to mind, here are a few thoughts on how I keep things in perspective and re-focus:
You can't stop these feelings from coming
I have come to accept that man perhaps is an insatiable animal and no matter how well you are doing in your field, there is always this longing for more…for something you feel is better than what you have. You think the grass is greener on the other side, whereas it might not necessarily be. Rather than worry about it, I try to embrace these feelings that cross my mind.
Be grateful for having a passion which you turned to a career
I tell myself I am quite blessed to even have one passion that I can call a career  – regardless of the times of boredom and uncertainty. I am grateful that I have something to do and am not totally jobless. I am glad I chose one of my several interests and stuck to it.
You can turn one of the other passions into a side hustle This is what I keep saying to myself. Perhaps the reason these thoughts keep coming is so that I have a range of options to choose from for a side hustle. I have attempted blogging, dabbled with makeup, fantasised about vlogging, still dream of modelling, singing, and being a mogul. Maybe some are not realistic given you don't wake up overnight and be say a model when you should have started at a very young age. However my point is there might be some room to explore the other passions in future for pay.
Stay focused and do not compare yourself to others
Everyone is in a different unique journey on earth. It takes a conscious effort to remember this and tell yourself to focus on what you have and who you are. You are unique and blessed. You are probably a mentor to another person and you will be amazed at how many people look up to you. So be you.
Talk to God about it
This one might sound cliché but I think it's very important to pray about your many passions. Maybe you might receive a word from God about something bigger or different you have been called for or maybe He might just tell you to stick to what you have embarked on. Either way, just pray about it and ask Him to order your steps on whatever you choose to do.
Finally, I think that deciding on a career path and choosing 'a passion' is quite an onerous task particularly if you have a lot of interests, but in the end you might have to choose one and stick to it. I also think we evolve as humans and so do our passions, therefore it is good we welcome as many interests and discoveries that come to us. Don't feel pressured into finding just one passion so much that you stifle yourself from being as much as you can be.
Please share your experiences about finding your passion and if you ever get bored sometimes. Do you have just one or multiple passions? How do you handle them?
Photo Credit: Dreamstime