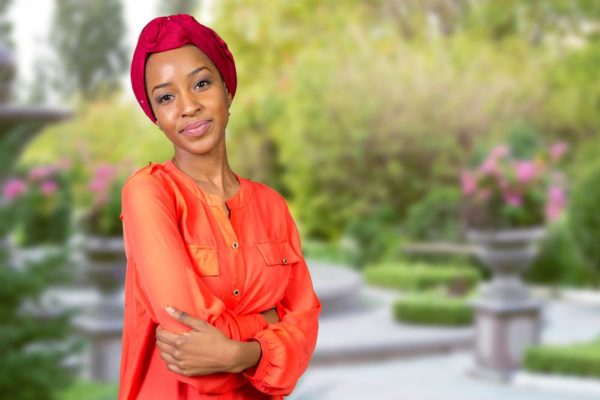 This is sequel to my last post – "Nine Traits of an Average Nigerian (TAN)".
Ostensibly, the idea jumped over some people's head and I feigned shock whilst reading certain comments doused in vitriol. (Sighs). Average Nigerians are a bitter bunch; hence they always miss the point. Hahaha! I wrote about our reality. How often do we keep to time? Aren't some of us tribalistic to the point we hate other Nigerians? We hold on to redundant values in a world where nothing stays the same, but we gladly move to countries that embrace the values we oppose.
Well, in the spirit of pettiness, I bring thee "Nine More Traits of The Average Nigerian (TAN)".
Suffers inferiority complex
Funmi Iyanda tweeted: "Tboss, the lightest most apparently refined, more foreign and confident female, unconsciously stroke many's deepest insecurities. #Bbnaija." Over and over, I've asked myself, "What did T. Boss do to garner all this hate?" T. Boss probably stirred insecurities in some people. Some people say she has diva complex. Really? Their inferiority complex probably made it seem as though she was condescending. Well, I did not watch the show, sha; let me not lie. Maybe she was haughty; however, I've noticed something: when you are well-read/well-travelled, eloquent, reserved, and refined, people say you are forming. They say you are pretentious. Funmi went on to tweet: "Deep down, most of our people wish to be oyinbo, think oyibo is superior and have a deep love-hate for any suggestion of oyinbo." She nailed it there! The Average Nigerian thinks white is right; hence we have internalised racism.
Internalises racism
Truly, The Average Nigerian (TAN) believes he/she is inferior; as a result, he/she internalises racism in the process. We have internalised racism to the point where we practice colourism in our own country. How is dark skin, melanin not attractive? Please, let's not lie to ourselves that some people do not favour light-skin over dark-skin. How is keeping your natural hair tantamount to being irresponsible? Oh! Let's not forget how people with M.Scs are laid off work only for the management to hire a foreigner that doesn't even have a B.Sc. Then someone says our poor educational system is the cause of this injustice. What are we doing about the educational system? We award winners of maths competition N100, 000 while awarding the winner of a reality TV show N25M. What did we expect? (Gist for another day.)
Does not understand humour
The Average Nigerian does not understand satire, irony, sarcasm, and dark humour, to mention a few, are forms of humour. For something to qualify as humour to him/her, the actor(s) must throw sense to the wind and act dumber than Chaplin. In other cases, affecting an indigenous Nigerian accent tickles him/her.  Serve The Average Nigerian (TAN) a little dose of dark humour and he/she cringes and shrieks in horror at how macabre you are. It's a chore and a bore for TAN to wrap his/her mind around the fact that horror could be tweaked in a way to elicit laughter from an audience. "South Park" probably hurts TAN's fragile feelings.
Oversensitive
Average people get angry over trivial things. All that emotion! It's okay to be emotional, but when one takes it to the extreme, it becomes annoying. (Sighs) Well, only ugly people get too emotional and oversensitive. "Ugly" in this context means "unpleasant and annoying" The Average Nigerian is willing to be angry at the inconsequential things. I wrote about that in a previous article titled, "How to Vex Nigerians".
Ridiculous and illogical
Whilst shivering and suffering mallet-like blows from a migraine, you go on to ask TAN, "What is wrong with you?" The reply you get is, "I'm strong." Really? TAN refuses to see a doctor because he/she believes in miracles. Whitney and Mariah did not sing "When You Believe" for this to happen. This instance pales in comparison to the one that titillates me into wicked laughter. Every week, TAN goes to "chill" with someone that peddles hopeful messages to him/her. Willingly, TAN gives that person some amount of money. After the hangout, TAN treks home, while the peddler of the message of hope goes home in an air-conditioned car. Cast all sentiments aside and ask yourself if this appeals to logic.
Sexist
The Average Nigerian is sexist because he/she is not feminist. TAN does not understand feminism is simply, "Don't treat people differently based on sex organs they did not choose. If you must treat people differently, let it be based on their personalities and capabilities." Stop restricting a person's mind based on a body part he/she did not choose. Why is it so difficult for TAN to understand this?
Homophobic
Two grown adults having consensual sex irks TAN. Funny enough, TAN is guilty of sodomy – oral and anal sex. At a point, he/she has had deep emotional relationships with same-sex friends to the point they wished their friends were members of the opposite sex so that they could get married. Selective homophobia amuses me. Some people claim to be homophobic, but they would not mind watching lesbian porn. You are not allowed to be selectively homophobic. Read articles to satisfy your curiosity about homosexuality. You did not go about watching porn to understand the emotional dynamics of hetero life, abi?
Relishes mediocrity
Media reflects a society. What do you expect from a society that celebrates tacky, lyric-less music? Average people are expected to love average things. At times, when you are mediocre enough for them, they say you are being real.
Easily invalidates research and statistics
TAN is close-minded and when you come with facts and figures from a research to buttress your point, TAN, in his/her characteristic dumbness, swats it aside. Just like that. As I explained in my previous post, TAN does not read.
Haha! These things I wrote here are not lies, abi? Until we stop doing business as usual, we will remain where we are. Just look at us! We keep running to other countries; we believe we can't fix our country.
Let go of your pessimism and understand this: Nigeria would be better if you and I make a conscious effort to do better in the spaces we control. A foreign deity will not fix things. The government alone will not change things. It is left to you and me.
P.S. TAN will read this and type funny sturvs in the comment section and ama laugh-laugh. No be them again?
P.P.S. After saying BBNaija was immoral, some people ended up saying, "Grace made Efe win." The way these people twist the concept of Yahweh to suit their whims, sha. They make it seem as though He were confused about His stand on certain issues. It does not make sense, honestly. Anyway, logic is the greatest threat to religion. It is not meant to make sense. Haha!
P.P.P.S. "Feminist" is not a tag. I'm not going to label anyone for doing what is logical. It is only logical and human to treat people based on their abilities and personalities, not sex organs, right? Abilities and traits do not go to you based on your sex organs.
Photo Credit: Сергей Толмачев | Dreamstime.com