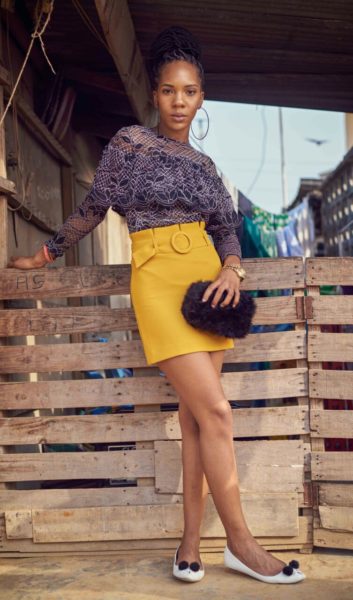 Tutorials are always covered, however, not many people conduct case studies. People show you the finished product, but hardly ever tell you the struggles and handwork behind their success. Tutorials are great because they teach people how to do what you have succeeded in doing, case studies go more in depth of what you have done, how you did it and what the results are.
As a Nigerian fashion and food blogger in the diaspora, blogging for a Nigerian audience can be quit challenging, especially when trying to incorporate the Western world in your content. This article elaborates on what I have done, how I did it and what my results are so far.
What I have done
It is very rare that you find combined food and style bloggers. You either find a blogger who shares their style with their community, or a blogger who is geared towards creating and sharing recipes. However, I realized that I do not enjoy one over the other. Therefore, I  have combined both categories of blogging into one. I have also incorporated my student budget and lifestyle into this, creating an equal amount of time for both school, work and blogging. Please note that I am a blogger on a budget and can only afford to spend a certain amount of money on my content.
How I did it
First, I had to build commitment. I had to stand firm that I was starting a blog geared towards both style and food, therefore, under no circumstance was I to pay more attention to one aspect over another. I had to be committed to each category I was going into.
I also had to be strict with myself. As a student, there is only so much I can afford and my lifestyle isn't always going to be glamorous even though some days are better than others. With regards to style, I stay true to my style and blog about affordable clothing. There's nothing worse than people going to a blog to see where you got your look and not being able to afford it. It's a bummer and it drives people away instantly.
With regards food, keeping recipes straight forward and easily accessible allows people come back, because your recipes are easy to follow and relatable. Further, offering a variety of recipes helps people when looking for new things to make. Showing people that cooking can be fun encourages them to try it out on their own. It also lets them know that you are not geared to a particular group of people and there is something for all.
In addition to the above, build a community regardless of where you are. As a Nigerian, it is always easier to connect with Nigerians around me. However, I try as much as possible to reach out to international brands, some of which I have gained successful affiliations with in recent months. Persistence is KEY.
My Results
Genuinely, blogging can be a handful and it takes a lot to stay committed. Although the journey takes time and comes with a lot of trials, some of my results include writing for big platforms such as BellaNaija (hence this article, hehe); being a constant contributor on Style Vitae; writing content for TW Magazine; contributing in Guardian Lifestyle; collaborating with the headquarters of Coca-Cola in Atlanta;  as well as hosting a 'sip and shop' at the Kate Spade shop located in Phipps Plaza – Atlanta.
Blogging can be great especially when you get to see results. I also now write restaurant reviews occasionally. I started this while visiting Lagos over Christmas and have soon extended this new found habit of mine to restaurants in the Atlanta area. Of course, I have my Instagram community to thank for being a part of my journey and staying committed to my content.
So now that you know what I have done, how I did it and my results, you can apply these steps to whatever it is in life you are trying to achieve, even if it isn't blogging. You too can do it, just have faith in your journey whatever it might be.
To keep up with my blogging habits, follow me on Instagram @wovenblends and visit my blog www.wovenblends.com