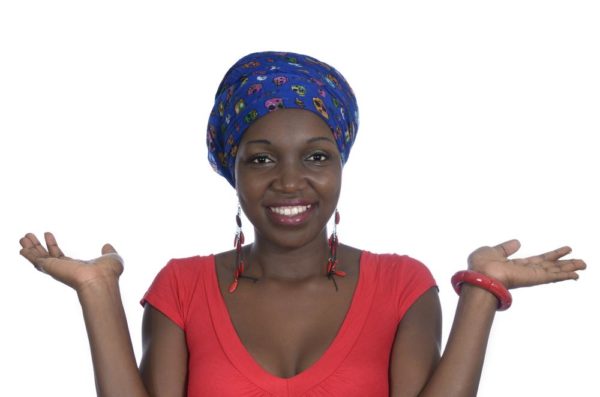 "Nigerians are the most resilient people in the world".
"Nigerians are happy people." We hear people- mostly outsiders- make such comments all the time.
They make allusions to how we, Nigerians, tend to turn even the most serious events into happy almost sing-song moments. For instance, the impact of the recession that hit Nigeria, in 2016, has since been softened and almost trivialized by the torrent of funny memes, hilarious skits, ridiculous music releases and sarcastic comments on social media.
Despite how happy or unconcerned Nigerian may project themselves to others, the truth remains that they really are suffering. They, however, are just suffering and smiling.
The late Afrobeat maestro Fela Anikulapo Kuti, as far back as the '70s hinted at this "Suffering and Smiling" trait Nigerians have in one of his hit songs.
Nigerians basically would rather just sit and endure anything with a smile, even things that they can easily fix with their own hands if they tried.
You hear people say "I have prayed about it, God will do it", "after the sunshine comes to the rain, everything will be okay" and more. Even on the back of danfo buses and keke-na-peps, you see such phrases as "No Condition is Permanent", "smile, Jesus loves you".
Our smiling while suffering, contrary to how people see it, is not that glamorous or easy.
Here are a few examples of things we are enduring:
Laborious commute to work
You live in Satellite Town, but because you found a "great" job in Lekki Phase 1, you take it. You now have to wake up 4:00 am to get ready and leave for work which starts by 9 am. Your intent is to beat any possible traffic, so that you do not get to work late and get docked of half-day pay.
You spend over 3 hours on the road, jumping buses and hustling on your way home after work closes by 6. Sometimes, you do not even leave the office until 8 pm. You are stressed, but you post pictures of yourself dressed in suit and tie, posing in your office cubicle on Instagram and caption it "boss things" or "At work…this where money is made". The stress piles up, your body struggles and before long you have an "unexplained" sickness or you slump one day, out of the blues, and die.
Why not start a business somewhere in Satellite town or Festac town where it is easier to manage your time? You won't have to miss spending time with your family and friends.
Alternatively, accept a smaller job closer to home, and learn to cut your coat according to your material. That way, when you are smiling, it is for real. Shouldn't you spend more of your time in life actually living?
Salary Means Nothing
You have graduated from school, struggled to get a Masters from the UK or even completed a Masters-PhD program in the US and you come back home to make that money… but 6 months after your return, you cannot find anything.
When you finally get something, they offer you a salary of N80,000 and even put you on probation. You cannot even afford to buy a car or pay rent and other bills on that salary. To have a basic life, you still have to find a side hustle. Your social life becomes retarded, because, who wants to go and squander money at the club on a paltry salary?
You cannot have a girlfriend; your wardrobe is not impressive; so, even the few ladies you chat up online are not interested. You convince yourself that in time you would become a boss and earn better. However, the bosses, just like the people in power (government), are principalities and powers. They have no plans of ever leaving or retiring to make way for the younger ones who need to rise. Rather than re-evaluate your condition and make actually moves to improve your situation, you sow seeds, pray and fast and wait on God. You see people giving testimonies and you imagine that one day it would be you on the pulpit.
Doesn't God help those who help themselves? Doesn't faith require even a little bit of work?
Public transports are no longer safe options
You visit other countries and discover such things as the "Metro" and "Subway", public transport related infrastructures that make it convenient for you to move around with ease and without fear. You are not only comfortable, you are almost 100% sure you will get to your destination without much ado. In Nigeria, however, you will dress up for an interview and just because you entered a bus from Ketu to Obalande and then to Phase 1, your sparkling white and well-ironed shirt will now look like carton color with bursts of irregular brown polka dot designs on them before you get to your destination. Sometimes, your skirt or trouser will hook onto something sharp in the bus and get ripped.
Even worse, you simply enter Keke from Ajah to Sangotedo and before you get home, you find your phone and your charger, gone. How it was stolen, you don't know. You finally figure out you were either hypnotized or 'jazzed' and you thank god that it was not a case of one chance where you would have been either beaten and robbed or more or killed for rituals. Nigerians face this one a regular and rather than call out the government to provide a better transport system and security for the masses, they just say things like "When it's your time, its your time", "No shaking" or "it is not my portion."
Unbelievable wedding expenses
You have finally found the love of your life, but you cannot propose to her. Why? After 1 year you still have not even saved enough money for the pre-wedding photo-shoot. You decide to skip all those unnecessary things and draft a budget for the wedding proper, but the cost is astounding. The list from your in-laws is surreal. Wedding hall alone is hundreds of thousands, even millions. The cost of catering is something else. Even though you have begged the women in your church to do the cooking, their list of ingredients still amounts to whooping sum.
The wedding dress, the vehicle that will transport you to the venue…everything is just too much and by your calculation, you will have to save for about 3-4 years for the wedding. You decide to do Asoebi to help cushion the cost, but nobody wants to answer you.
You can choose to elope or have a small wedding, but no, you want to have "on fleek" pictures on Facebook and IG. You pray about it, you have faith and you propose to the girl and even post the proposal video online. People are "ooh" ing and "awwwhh" ing. You have a huge smile on your face but deep down, you know that you will have to do and undo for the next few months to get the money you need and save face.
Over-priced services in cities
Everything in the city is over-priced! You walk into a restaurant to give yourself a little treat and the menu gets you asking yourself: "Do I really need this kind of pampering? Is it worth it?" "What would it profit me to eat a plate of chicken salad for N5,500 and when with N1000 I can make a bigger bowl of same salad at home?" You travel to Abuja for a conference and you find a very low-key hotel and when you step in to lodge for a night, they tell you a night is N35,000. Please, who sacrificed his life to build the hotel? You find that you have to spend so much to get even the most basic service. The one time you decide to go for the substandard and you enter MamePeju for a quick plate of rice that will save you the extra N700 it would cost at Mr. Tantalizers, you get home and hear of a cholera epidemic on the news. Your heart starts to beat, you don't know if you will soon fall dead and die, you also know that you cannot cancel MamePeju's food tomorrow because you have to maintain your budget. You just shrug say to yourself, "it is not my portion" and wash your plate for tomorrow.
That's all I can think of for now. Over to you. How else are we suffering and smiling? What can we do to improve things? Because, kai, we can't continue like this biko? This house of cards will soon tumble!
Photo Credit: Matthias Ziegler | Dreamstime.com