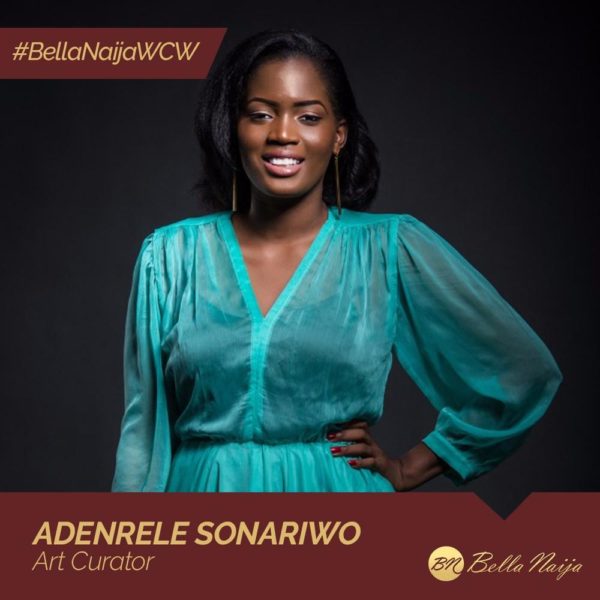 For this week's #BellaNaijaMCM and #BellaNaijaWCW feature, we are celebrating individuals in the visual arts who are helping to tell our stories through their works.
Adenrele Sonariwo is an accountant and art curator; she is the founder of Rele Art Gallery, located in Lagos.
After graduating from Howard University, Adenrele went on to work at audit giant, PricewaterhouseCoopers in the U.S. She was on an upwardly mobile career trajectory, but she wanted more.
She wanted to move back to Nigeria and follow her passion for arts. She started off in media communications and later founded Modern Day School of Art, which is sort of a pop up art school for art lovers who may be stuck in a different career.
While the school didn't really work out, Adenrele says the concept is still on the table and she plans to relaunch sometime in the future.
Rele Art Gallery a cultural and contemporary art space that offers art for public consumption and at the same time, nurtures the creators of the art – bringing their work to the attention of a larger, global audience.
Rele is home to accomplished, globally renown and keenly collected artists and was found with a mission to trigger a newfound appreciation, followership of and engagement with the arts in Nigeria.
Rele has been on the mission in different capacities via art salons, installations since 2010, all of which crystallized into the formation of the gallery in February 2015.
Adenrele also has a Master of Arts degree in Multimedia Communications from the Academy of Art University, San Fransico, California and a certificate in Curating Contemporary Art Exhibitions from the University of the Arts London.