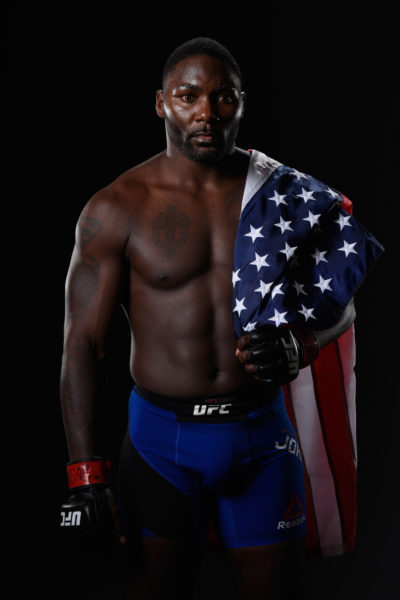 Why are Nigerians talking about Anthony Joshua a.k.a AJ all of a sudden? Why are they just realizing now that he is a "Nigerian Prince"? Everyone, from prominent men of God, to government officials, is falling over themselves to get his attention or attach themselves to him.
The Ogun State government is reportedly even set to name the Sagamu International stadium and a street after him. Where were all these people when he was denied the chance to represent Nigeria? Where were they when he was keen to represent the country at the 2008 Olympics?
He is crowned heavyweight champion of the world and now a worldwide sensation, so he is now Nigeria's most celebrated sports hero. Had Nigeria not blessed him with their unique food, specifically Eba and Egusi, he would not have made it…yes?
This is not to play down AJ's awesome victory or say that he does not deserve all the attention and acclaim he is getting from around the world, or even just Nigeria. He certainly deserves all that and more.
Actually, the fact that he is still willing to identify with his Nigerian roots is absolutely amazing and deeply honorable. Nigerians, on the other hand, should be ashamed of their blatant display of hypocrisy. What lessons are they teaching the youth in the society by their obvious trend of only recognizing and applauding Nigerians, especially those in diaspora, when they have achieved a feat or when they are substantially successful?
Yet we wonder why there is a brain drain and all the young bright minds are looking for a way to leave the country.
Do you reckon Chimamanda Ngozi Adichie, possibly the greatest writer of our time, would have been known around the world had she completed her university education and pursued her passion for writing here in Nigeria? Even if she did succeed to become a writer while in Nigeria, do you think Nigerians would put her on the pedestal they have her on today?
How about the Visual artist and singer Laolu Senbanjo who was struggling in Abuja for a long while before moving to America? It was not until he collaborated with Beyonce and gained world recognition that Nigerians started to attach themselves to him, referring to him as the "Nigeria's born American King of Visual Arts".
Then there are the musicians like Asa, and Nneka; how many afro soul musicians make it in Nigeria? Take them abroad, and once they are endorsed by the West, Nigeria suddenly embraces them. What is it with Nigeria and this attitude really?
Why can Nigeria not invest in their citizens or give them the support they need to become successful persons in the future, rather than wait for other countries to give them the opportunities they were denied in their country. We only try and reclaim them after they have reached their full potential and achieved success.
Let's do better. Put structures in place to encourage the growth and success of Nigerians. Nigerians, patronise home grown talent and businesses. Let's start shining the light from inside… OUT!
Photo Credit: Getty Images