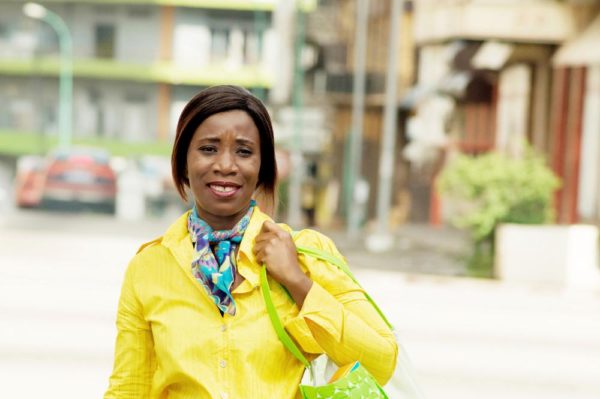 In Nigeria, air travel is arguably, the fastest and nost effective mode of travel. Ideally, flying by air should save you time and stress.
However, it is not exactly as glamorous as expected. The sub-standard nature of services rendered by most local airlines can be quite disappointing. It gets you moaning over myriad thoughts, while on a trip.
If you have ever traveled on a local flight within Nigeria, you may be familiar with some of these thoughts:
Why is take-off taking so much time?
Local airlines in Nigeria seem to derive a measure of pleasure from delaying travelers. From canceled flights, to delays caused by engine problems, or bad weather, passengers have to adjust their traveling time to include the extra time spent waiting for their flight.
Of all the kinds of delay though, the most annoying one is that happens when you board the plane. Imagine having to wait as long as 30 minutes, for the pilot to "warm" the plane before you finally take off.
Why?
No announcement is even made to pacify the waiting passengers. You are just sitting there… confused.
Wait…What if this plane actually crashes?
After boarding, the air hostesses usually make demonstrations on how passengers are expected to put on their gas masks, as well as how they are to exit the plane – in the event of an emergency.
They also go round to ensure passengers switch off their phones.
This all gets you recounting incidents of plane crashes that have happened in the country, and you start to wonder if your flight is the next crash to be featured on the news.
You feel defeated because you already know that should there be a crash, there will most likely be a 0% chance of survival, seeing as emergency responses systems do not exist in Nigeria. You simply just bend your head and stealthily speak in tongues.
Why is the person next to me reciting their life story?
Passengers on Nigerian local flights can be annoyingly friendly. They introduce themselves, and you give in with initial small talk; but, some don't quit. They will start to narrate the ordeal they had to endure the last time they flight. Should you try to sleep off, they would even tap you, or decide to put their head on your shoulder and sleep off as well.
How long until the flight attendant starts serving refreshments?
It appears most airlines prefer the passengers leaving the plane with branded food boxes, so that prospective fliers could take notice of the food service and opt for their airline next time. 30 minutes into a 45 minutes flight, you still have not been served any refreshments on some flights. You start to wonder when they plan to serve the refreshments. Not like you cannot do without the food, but you have had to wait for over 2 hours for the flight and well, the food sold at the waiting lounge is just too expensive.
This "refreshment" is crap
After the wait, the hostess finally wheels the food cart to your row and she hands you a food pack. You quickly open it, only to find one stale cupcake or biscuit, something that looks like a croissant…but it's not exactly a croissant. In addition, they throw in one tom-tom(candy) and a small bottle of water. Then she says: would you like water or juice? You consider the money you spent buying the ticket, compare it to the pile of rubbish in front of you and think to yourself how crappy the refreshment is.
Why is that lady wearing those heels?
It's hard to find a flight without at least one the lady wearing a pair of outrageously high shoes. And if you are one of the many Nigerians who likes to silently judge others, you are bound to wonder why the lady is overdressed and wearing such heels, when clearly it will keep her uncomfortable throughout the flight. You even wonder what she would do should there be an emergency and she needs to run out of the plane.
How do people even have sex in this tiny, smelly restroom?
In the movies, people sneak away to have sex in the airplane toilet all the time,  but if you sit in rows near the restroom, you can already smell the stale door from the toilet. Out of curiosity, you go to the toilet and you realise it is actually even smaller in reality than in the movies, and you wonder how people manage to have sex in the tiny toilet. Then, that smell? How? Just how?
Hurray, we landed. Flying in Nigeria is the worst!
The only time you have happy thoughts on a local flight is usually when the flight is over and you have touched down. The fear and anxiety dissipates and you regain the confidence to start complaining about every single thing you may or may not have experienced during your flight.
Photo Credit: Dreamstime| Kouassi Gilbert Ambeu