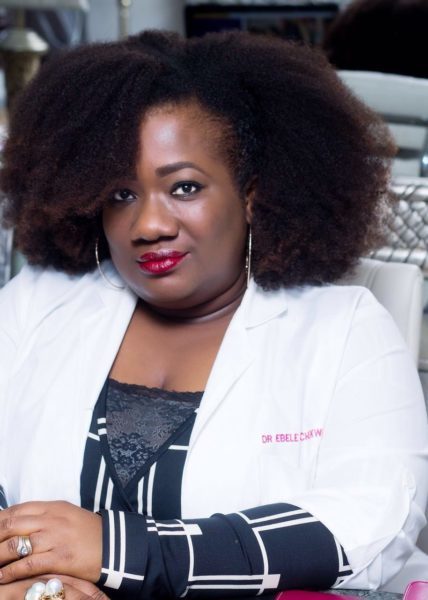 Toning in this context refers to the process of using a liquid formulation, applied with a cotton ball, on the face – after cleansing.
This type of product is generally called a toner; when it contains alcohol, it can be referred to as an astringent.
There has been a lot of debate in the cosmetic industry as to whether this product is really essential in one's daily skin care routine. The jury is still out – with some experts saying that it is an essential step, while others think not necessarily.
So let's discuss the product and you can make up your own mind as to whether it is essential or not.
A brief history of the Toner
Skin tonics, as they were then known, became popular in the late 19th century and continued to gain traction throughout the 20th century. At the time, they were similar in use to toilet water, and was considered to some extent medicinal.
The formulations were specifically to calm and soothe, reduce redness, cool the skin and tighten the pores especially for the formulations containing alcohol, menthol or camphor.
At the time pores were thought to be controlled by tiny muscles that shrink on contact with a cooling agent thus 'closing the pores'. Researchers have since debunked this theory, because the so called muscles do not exist, so the cooling effect is largely sensory… as opposed to an actual closing of the pores.
During this period, the benefits of 'tonics' contributing to a youthful radiant complexion was widely promoted. It was purported to treat loose and flabby skin and improving elasticity.
By the 1940's the American Food and Drug Administration (FDA) disallowed many of the claims made by toners, particularly regarding skin elasticity and pore closure. This propaganda, however, persisted for much longer, outside of the USA –  particularly in countries without good consumer safeguards.
Due to the profitability of toners, Cosmetic companies encouraged women to avoid washing their faces with water, citing the hardness and other chemicals used to purify running water as damaging to facial skin.
They continued to promote toners avoiding language that would make the authorities frown and instead made ambiguous claims such as 'clarify and 'refine' – which honestly doesn't refer to any specific action on the skin. It is more marketing rhetoric than anything else.
The use of cleanser and a toner after to refresh and rebalance increased in popularity, and as you can well imagine, if you use only a cleansing cream or other such preparation on your face without rinsing with water, it is obvious that one would welcome the refreshing feel of a toning agent afterward. These practises became mainstream in the beauty industry and has persisted.
When moisturizers were introduced in the 60's the daily skin care regimen of cleanse, tone and moisturize was highly proclaimed and became entrenched in the beauty industry.
The term astringent was eventually considered to be synonymous with harsh, so beauty companies dropped the term and rebranded as toners even before the campaign against alcohol in skin care products was launched.
Even though toners are not as popular or propagated as in the early part of the 20th century, the regimen of cleanse…tone…moisturize is still preached and practised.
Indeed no cosmetic company is complete without a toner in their range of products…..or at least so we are told.
So what does a Toner really do?
As mentioned earlier, Astringents differ from toners in their alcohol content and are able to penetrate deeper into the skin than toners.
Astringents were particularly relevant in the treatment of Acne and oily skin conditions. However, there has been a lot of controversy about the use of alcohol on the skin.
Some schools of thought believe alcohol should never be used on the skin, and that instead of oil control it actually causes a rebound increase in oil production. It also strips the skin of essential moisture that is necessary to maintain a youthful appearance. Though not essential, some companies still include alcohol in their preparations for the management of Acne.
Toners are usually formulated with less synthetic compounds, using more natural ingredients like witch hazel, chamomile, rose water and aloe vera.
In recent times, the formulations have become more complex; lightening agents, antimicrobial agents, humectants, moisturizing agents and emollients can be added in various degrees and combinations to the formulation.
Toners claim to:
• Provide extra moisture on the skin
• Remove the drying chlorine and minerals used to purify running water
• Counteract dryness by balancing PH
• Calm the skin
• Control oil
• Stimulate blood circulation
• Destroy acne causing bacteria
• Have anti-oxidant benefits
• Support skin protective barrier
• Brighten the skin
• Remove any remaining trace of dirt or cleanser
I spent a lot of time, during my training researching the importance of a toner in everyday use. Does it actually do things listed above?
Maybe… but then moisturisers and serums can all do the same and maybe more efficiently because they last longer on the skin.
I used to think, if I am going to use a toner, I would use one that has more to offer such a brightening agent or vit c so that I am getting more for my effort; however, a brilliant cosmetic chemist I consulted with, pointed out that serums will be more efficient in delivering these nutrients. Also, using a toner with vitamin c does not replace the use of a vitamin c serum.
At the very best, a toner can function as a builder (as in the way you build up your foundation or powder to achieve desired coverage). For example, if skin lightening is your goal, a face wash with Arbutin, then toner and moisturizer all containing Arbutin will have a layer on effect and produce an enhanced result faster. Makes sense right?..Yeah well, maybe but the moisturizer will still eventually get the job done with or without a toner.
Ok here is my opinion; do I use a toner? Yes, I do… sometimes.
I like the way my face feels when I use a toner. My skin feels less dry when I use a toner after washing.
Do I believe the toner is doing some major job on my face? No, I don't, I am using purely for the sensation I have on my face. Plus I like to ensure my face is really clean by observing the cotton ball, as I sweep my face with the product.
If I am using any kind of serum, I tend to skip toning, because it becomes so tedious: washing, toning, then serum, then moisturizer. So, I just skip the toner to shorten the process.
However, my toner comes in handy in the mornings. I advise to just rinse your face without washing- to control oil production throughout the day.
I like using my toner after rinsing, put on my sunscreen and I'm ready to face the day.
I believe the use of toners is purely subjective.
So, the bottom line is: while it may feel nice to use, and might actually be doing some rehydrating and PH balancing I don't believe toners are an essential part of daily regimen; not like your sunscreen, moisturizer or daily scrub.
You can certainly afford to leave home without it! But don't let me speak for you, what is your opinion?
Are you a toner, non-toner or are you sitting on the fence? I look forward to hearing what you think.
Till next time, keep putting your best faces forward!!