BN Contributor Yetunde Olasiyan Writes a Heartbreaking Letter to Her Dad who Passed Away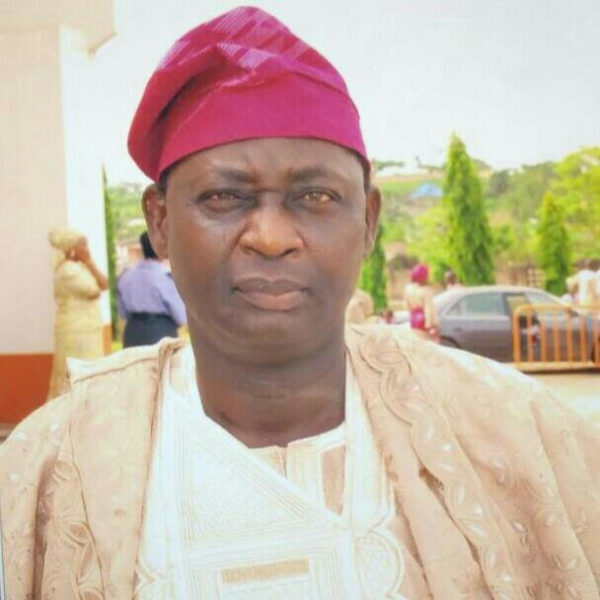 My Dearest Dad,
I have missed you greatly. I haven't gotten over the fact that you are no more.
Sometimes it feels like a bad dream which I will still wake up from. I imagine seeing you just around the corner or just outside my gate like the way you used to come every time.
I missed you so much last weekend; it was visiting day. You would have come like you promised, on your way from Calabar – the Calabar you never visited.
I didn't know how much influence you wielded outside our home. I didn't know how much love people had for you…until I started to stay among 'your people', until I began to interact with those who worked with you.
They gave me positive news that made me cry every time. They talked about how jovial you were, how nice, how influential, loving and kind you were. They said they haven't recovered. Neither have I.
I even met Mama Director. She prayed for me. She spoke so glowingly of you. She told me the exact way you used to  banter with her and the spot you used to sit each time you went to her office. I sat on that same spot today without knowing.
She even said I look like you in every way. It's surprising that all of them have been saying this. I never knew who I really looked like between you and mum; it was comforting/good for ego to hear them say I look like you.
She consoled and encouraged me. She was very generous with me in the end.
Dad, you gained a lot of ground. You left behind large shoes that I can't even step into. I was told to continue in your good legacy; but can I? I am not even as nice as you. I am very bad. Remember the two times I ran away from home?
The first time being when I had an accident with your new car. You asked me to come back and never questioned me. You said you were grateful I was alive. It touched something deep in me.
The second time, because you didn't agree with my decision, I ran. Then, you sent me a text telling me you loved me…you said that for the very first time. Then you begged me to pick your call and return. You said you were willing to agree with whatever decision I chose.
I looked at that text many times after then and laughed at you – especially the love part. I always knew it, but it was real when you professed it.
I wanted to dedicate my book to you. I wanted to talk about you in front of the audience at the book reading which you promised to attend with me last month. It was my little secret.
I had looked forward to the day I would openly talk about how you influenced my love for books at an early age. I knew you'd be proud. But it never came to be. This is why I never spoke with the publisher about it, for about one month after you left. I told him to let me be for a while. I almost didn't want to continue.
I met your another good friend of yours; he also prayed for me. He asked me to always mention your name in that vicinity, that it would open doors for me. He told me people loved you.
Truly, your name has been opening doors. It's the reason why "Police" picks me up from wherever I call him, and he drops me home too. It's the reason he sometimes call to check on me. It's the reason why your assistant sometimes drive me to work while also telling me about you in glowing terms. The last time he did, I cried shamelessly in his car.
You were the only one who sent text messages in capital letters. I wish I saved them. I don't have any left on my phone. I wish I recorded our last conversation. I would have put it on auto re-play. I would give anything just to hear your voice again.
The last time we talked, which was barely 24 hours before you passed, I remember your deep laughter. We parted with laughter, dad. You were laughing at me. You had called me on both phones up to 9 times before I picked. I wondered why you'd called repeatedly that night not knowing it was our last conversation.
I still benefit from your good name every time. I have only your good memories to console me.
Remember how we went together to CLO office at Ikeja when I received that award as the 1st prize winner in the southwest? I am happy I made you really proud. When my letter was delivered to your Ikoyi office when I came 5th in the NDIC essay in southwest, Nigeria, you called me on phone excitedly, asking me to go to your room and pick anything I liked.
I can never forget the day we were at passport office at Ikeja. When you left office and stayed with me throughout the day.
Each time we fought, you settled with me – sometimes with naira, ice cream or yoghurt.
That precious girl you love just like me, Olajumoke, still calls your name almost everyday. I feel so much pity for her because she still doesn't know you are no more.
Dad, how do I attend little brother's Call to Bar alone? I imagined sitting next to you on that day. I never imagined you wouldn't witness it. How would it look without you?
You filled the void for me after mum left unceremoniously less than two years ago. She left without a goodbye. You became closer to us after that, saying you didn't want us to suffer or feel her exit. I felt the comfort of your love.
You ran to me each time I called I was sick. You were a very good father to me. I am glad I also made you proud.
My only consolation too is that you spoke so glowingly of me to everyone around you. They all know how much I meant to you. You couldn't have hidden the affection even if you tried.
With you and mum gone, the world looks meaningless to me most times.
Those who were useless to you in your lifetime are still very useless; the one who wanted to leave all along has finally gone into oblivion. He couldn't even wait till you were laid to rest before he disappeared. You filled the gap for him so it wasn't a big deal when he left the first time. Even now.
I miss your night and morning calls. I miss our arguments. I lived with the satisfaction that Garki was just a few cabs away. Now I only see your empty chair in Garki.
You gave me everything. I have never doubted your love. It made me to be the woman I am today. I am so confident. I don't take less than I deserve, because you never gave me less.
You remain my first love. My only true love.
You had your faults but you could do no wrong in my eyes. I would never judge you by your human failings. I really wish you stayed longer.
Life isn't the same without you. If you see mum, tell her I miss her too.
Who will fill this void?