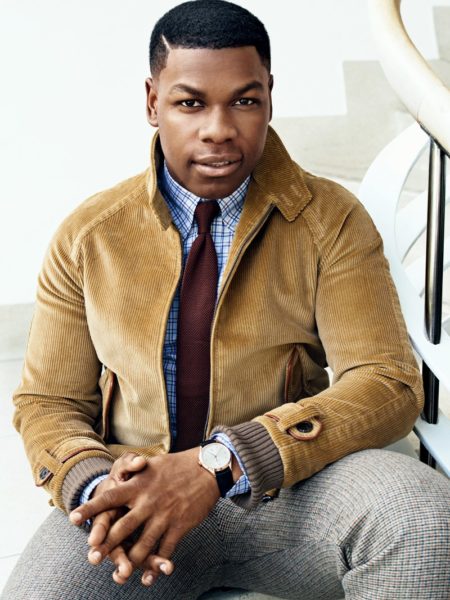 Over the weekend, we were minding our business on Twitter – per usual, and spotted a tweet by our very own John Boyega. (Yes, he is ours… he claimed our Jollof rice and we embraced him too!)
Anyway, back to the tweet:
"My prayers have been said and my kneecaps moisturised. Now time to watch Attack on titan for the whole day"
What a fine chilled Saturday the actor was planning to have eh… we noted enviously and kept it moving.
Next thing, we noticed a Twitter user, @bluebellvelvet asked our John to elaborate on why his knee caps had to be moisturised.
Ask and it shall be answered, so it is said in one of the holy books.
Fair enough… she only wanted answers.
Those of us who didn't know what 'Attack on Titan' was simply went to Google. Alas, the answer to the knee caps question could not be found on Google, so Dee Dee had to ask.
The Star Wars actor's reply had Naija Twitter laughing all weekend long!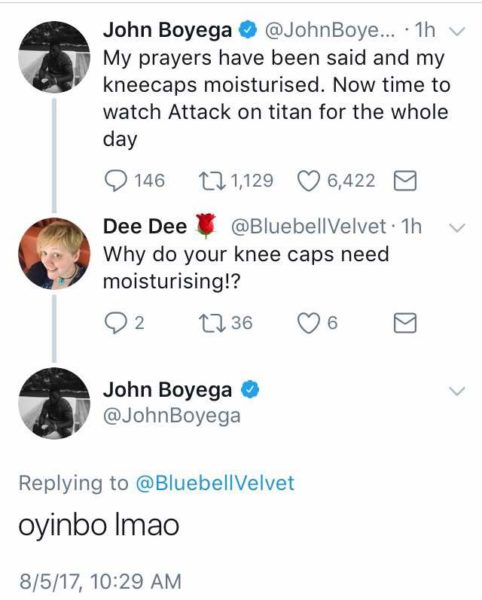 Poor Dee, her mentions were a mess, after Nigerians were just laughing at her. How was she to know the meaning of "Oyinbo"?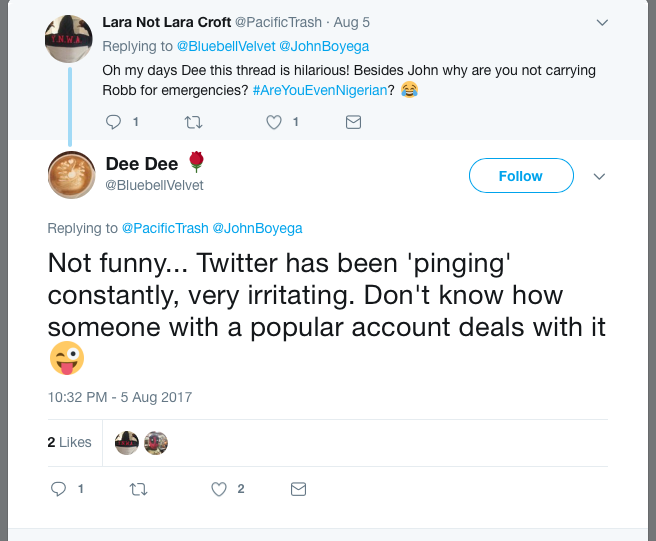 Anyway, she must have gone to go Good Ol' Google eventually, because her attempt to type in Yoruba just left us speechless!
"Mama didn't raise no agba iya"
Kai Kai, Dee Dee should have just left this matter! Please Yoruba people should help us interpret…
Anyway, we guess she took it in good stride and we're happy it did not descend to another level.