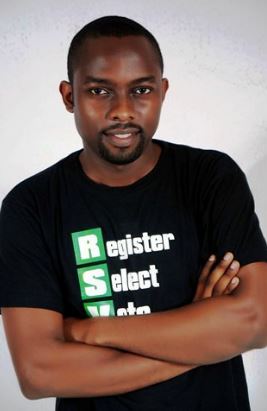 When it comes to the books they read, the wants and desires of literary enthusiasts are volatile, ever changing, insatiable. Sometimes they want to be transported to other times and places by stories, and at other times they just want something that hits home. Sometimes they want to fuel their fantasies and imaginations, other times they just want something they can relate to. Writers are almost always at the mercy of readers, trying hard not to be forgotten by an impatient market, and constantly thinking of how best to please.
Sylva Eze Ifedigbo, born in 1984, obtained a degree in Veterinary Medicine from the University of Nigeria, Nsukka. His editorials, which often dwell on socio-political issues, have been published in print media such as Next Newspaper and Daily Times, as well as online platforms like Sabinews and The Scoop. He is also the author of "Whispering Aloud" (a novella) and "The Funeral Did Not End" (a collection of short stories)
"My Mind Is No Longer Here" is a novel set in the later part of the previous decade, and it tells the story of four men with different backgrounds who share a common desire to switch climes. There is Donatus, a photojournalist fed up with unpaid salaries and financial inadequacy in his romantic relationship; Chidi, an undergraduate willing to forfeit his education for (anticipated) financial stability and respect among peers; Haruna, a doctor coming to terms with his mother's death who is sick of the country's health facilities, and Osahon, a school dropout seeking to put a dark past behind him. These men place themselves at the mercy of Yinka, an aspiring legislator who seems to have the right connections. His offer to help them get into Germany and the consequent visa processing seem too good to be true, but they stick to their resolve anyway, even in the face of suspicion on the part of family and friends.
The book highlights a number of issues, like brain drain, unemployment, immigration hassles and a sinking economy, which ironically has got worse. It also explores drug trafficking, internet fraud (which was at its peak at the time, and which has earned the nation not-so-honourable mentions in series like Shameless and Blackish), and illegal entry into Europe via North Africa, a major thing at the time in which the narrative is set. Sylva loves talking about socio-economic stuff, and that really comes into play here.
In writing this book, Sylva clearly emphasized content over style. There are no flowery expressions, no memorable paragraphs, no portions for literary purists to latch on to. The narrative is however relatable, it resonates with millennials, and even if it dissolves into predictability, the pages are easy to navigate whether or not readers will want to peruse the book for a second time.
"My Mind Is No Longer Here" is by no means a new narrative, and it says nothing that we do not already know, but at least it reminds us of the times we live in, the ills that bedevils us, and the bleak future in store. The book may not be nominated for any notable awards, but sometimes we do not want cute superfluous expressions, we just want a real and raw story.
Rating: 7.1/10
Want to read this book? Click here to get a copy from the OkadaBooks store.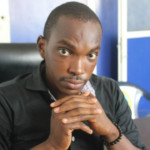 Jerry Chiemeke is a lawyer who resides in Lagos. His works have been featured on The Kalahari Review, Brittle Paper and Elsie Isy.  His editorials have also appeared on True Nollywood Stories and he is currently a book reviewer on literary blog Bagus Mutendi. He recently published his first book, "The Colours In These Leaves".