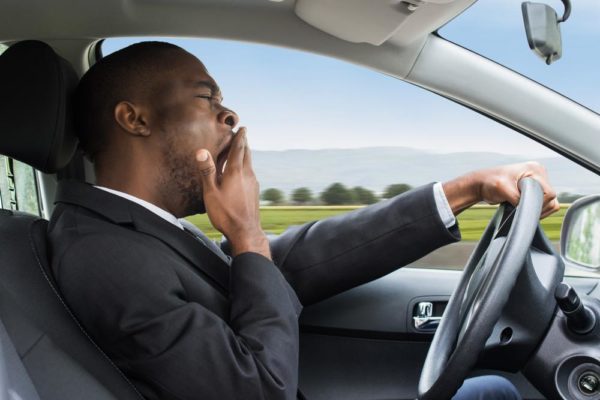 Driving is an important activity that people all over the globe, engage in – to move goods and humans from one place to the other. This could be carried out at anytime of the day, provided the vehicle and driver are all in good shape. But for the purpose of this write-up, I shall be discussing night driving, highlighting the rituals expected of drivers to engage in before and during a trip in order to have a crash-free one.
Night driving when compared to day driving happens to be tougher; majorly because of low visibility, high tendency of fatigue, driving under the influence and road engineering. So, to reduce crashes associated with night driving, the points explained below are to be carried out before and during a trip.
Before a trip
Check the water and oil level
Most drivers see no reason for this activity since they have checked in the morning. But there is no harm in checking again, since you aren't sure if it has leaked during the course of the earlier trip. So, to avoid sudden breakdown and delay, check before driving at night.
Clean your mirrors/windscreen
Be sure to have a clean windscreen because you can't afford to drive with a dirty windscreen, when obviously there will be low visibility as a result of sunset. Make sure the washer contains water and functions properly in the event of stained and blurry windscreen, due to dust mixed with vapour.
Check & clean your headlamp
It is important to have your headlamps checked, especially when you are to drive where there is no street light.
Check your wipers
This should be done especially during wet season, where there is high probability that there will be occurrence of rain and dew. It is important your wipers aren't scratching the screen, as this can make visibility more difficult.
Check your tyres
Make sure your tyres are not expired, they are in good shape and with proper pressure.
Check yourself
After you must have done the above, ask yourself if you are physically and psychologically fit to drive at night. If the answer is yes, you are good to go.
During a Trip
Stay alert
This can be quite difficult to achieve because of tiredness and some other factors, but for the sake of getting to your destination safe, it is important you stay alert. You can stay alert either by having a conversation with a passenger or switching on the stereo.
Use high beams when there are no oncoming vehicles
You are expected to only use high beams when there are no oncoming vehicles. This will help you see clearly, make necessary and timely decisions when expected.
Use low beams when close to vehicle within 300-350 feet
You aren't only expected to dim your beam when there is an oncoming vehicle, you are also to do the same when the distance between you and the vehicle directly in front of you is between 300-350 feet. This is to avoid distorting the vision of the driver in front. Your high beam might penetrate through side or inner mirrors.
Avert your eyes
Look down to your right and slightly focus on the side of the road when an oncoming vehicle flashes high beam at you. And if you will flash high beams back at the oncoming vehicles, it should be to inform them of the harm they are causing.
Stay away from the side of the road
Even when you are familiar with the road you are on, make sure you stay away from the side of the road, especially where there is no road shoulder to avoid entering into the bush.
Slow down on curves and bends; drive under speed limit
I implore you to drive under speed limit- COMMON SENSE SPEED LIMIT. Don't be in a haste whenever you are driving at night. This will give you enough time to react and make prompt and smart decision when needed.
Reduce overtaking
Since there is low visibility and also in order to avoid a crash reduce the rate at which you overtake. This will help you avoid vehicle collision or running into a stationary vehicle.
Stick to your lane
Even if this is where you ply on a daily basis, please don't hesitate to stick to a lane.
In traffic, roll up your windows
Your safety is paramount whenever you drive, so when stuck in traffic don't hesitate to roll up in order to avoid harassment by miscreants.
Lastly, be watchful before giving right of way, and make sure you do this where you are sure you will be safe. And if you can avoid the trip, then avoid it. Driving requires strategic, operational and tactical plans. Make sure you plan your trip, your vehicle is in good shape and you are familiar with the road.
Stay safe.
Photo Credit: Andrey Popov | Dreamstime