Agbonmire Ifeh: From Lagos to Accra for a Destination Wedding
When you travel from your city of residence to another city or village for a wedding, you have an opportunity to be a tourist. A tourist is someone who travels for pleasure or culture. So when you travel to a new place and activate your tourist eyes and enter tourist mode, you can partake in the pleasures a place has to offer. I left Lagos some weeks ago to Accra. It was a road trip to attend the wedding of a University classmate in Labadi beach hotel –  a 4 star hotel in Accra.
Travelling by road across African countries is akin to  Bungee jumping. The unexpected can happen, your heart can be in your mouth and the annoying thing for a Nigerian is that, it is our neck of the journey that is the most stressful.
Using a car, it will take approximately 9- 10 hours to get to Accra, almost the same time taken from Lagos to Port-Harcourt or Lagos to Abuja. We left Lagos by 6am which was one hour later than the planned take off time. This happened because out of excitement about my impeding trip to Ghana, I spent the night drinking and gisting with people who used to live in Accra.
The benefit of this hangout was that I was given proper orientation of places to visit in Accra – the technique to surviving with a lean purse in an expensive city. The downside is that we were not able to beat the early morning traffic in Lagos. The secret to getting to Ghana during the day is to leave early and to use a fast vehicle.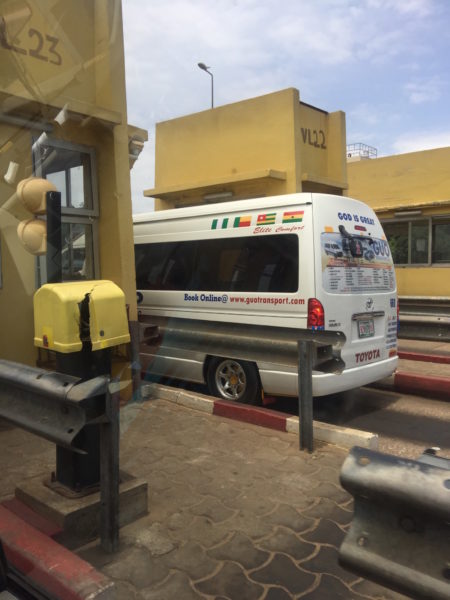 The trip from Lagos to Accra means you have to cross three borders. The Lagos to Cotonou border which is called Seme border, the Cotonou – Togo border  (the Hilakanjo border), and the Togo – Ghana border (Aflao border).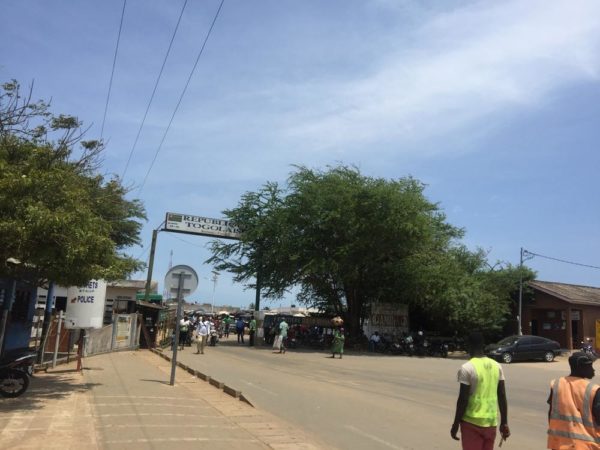 The Lagos to Cotonou part of the trip has the worst road network. The road takes you back to the 1700s and it is populated with immigration, customs and NDLEA officers almost every 10 minutes. It is as though they do not trust what the other officers have done. So much time is wasted at this end of the trip, plus when you get to the border, immigration takes more time to stamp your passport.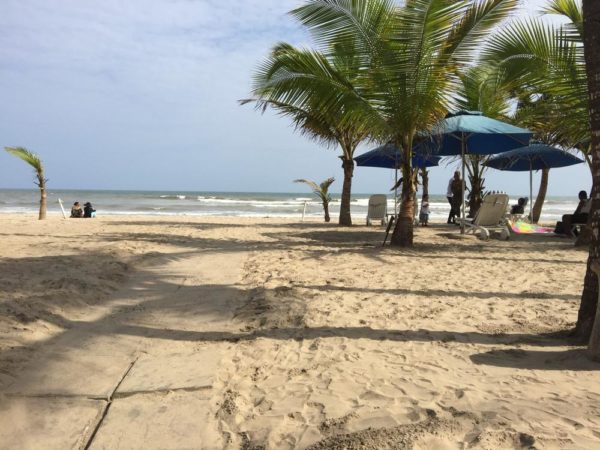 Driving past Benin Republic is like passing a Nigerian city, a city like Ibadan or Ogun. It feels like you have not left Nigeria. Togo is distinct. The route is a long beach front. If I travelled by a private vehicle I would have stopped to run on the sand and touch the waves. The road improves from the Togo end and you do not encounter any security officers.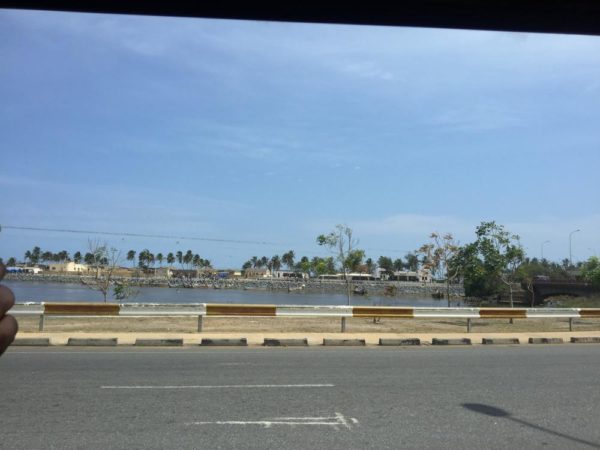 Ghana is usually tagged the junior brother of Nigeria, mostly because of their population and other considerations. Ghana has an estimated population of 27 million, in comparison to Nigeria's 180 million; but in terms of systems, organisation and procedures, Ghana is far ahead of us.
There roads are as smooth as a baby's bottom. They do not have security operatives mounting road blocks on their express roads. It was amazing to see Nigerian drivers maintaining speed limits, because there are speed radar guns.
We got to Accra around 6pm. It was their rush hour, but it was nothing like Lagos traffic. We got to Accra on a Thursday and the wedding was on Saturday. I spent Friday shopping at the mall, and the local market – to get a feel of the contrast.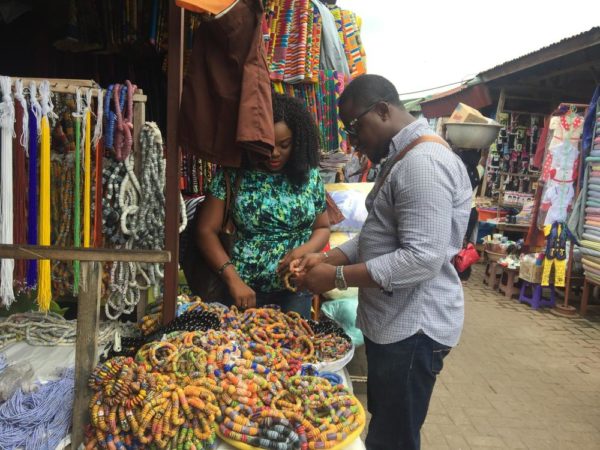 You can't go to Ghana and not come back with a Kente material. The colourful material is a magnet for the eyes. At the Madina market, I was hit with how poor Naira is doing even compared to the Ceddis. It was 1 naira to 81 Ceddis. So it made shopping quite expensive and Accra is not a cheap city. Plus, it was always very easy for the Ghanaian traders to detect that you are a Nigerian and that makes your price go up. If you haggle too low, the traders can get aggressive. I also learnt that there is a latent and simmering hatred of Nigerians by Ghanaians.
The place to be on a Friday Night is Oxford Street at Osu. It is the bar and club capital of Accra. The street never sleeps. It was interesting to see the number of expatriates frolicking on that street, with a number of casinos spotted. I settled with friends at a road side bar playing back to back Nigerian songs. Wizkid, Tekno and Davido got good reception here.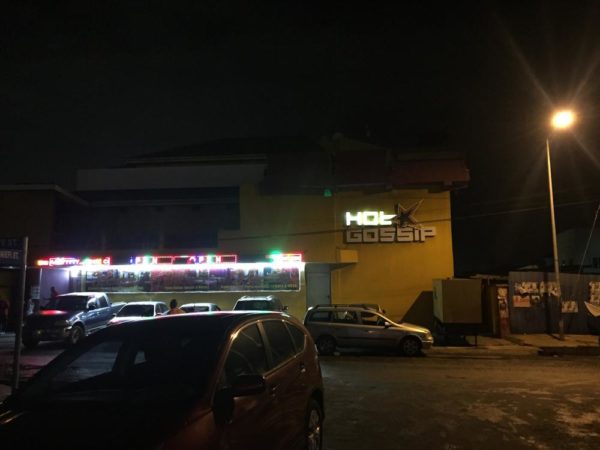 While at this bar drinking Ghana premium lager "Club" I noticed how happy and boisterous Ghanians get after knocking a few bottles, it goes up from 0 to 200km when they play the song 'One Corner' by Patapaa featuring Ras Cann. People scatter everywhere looking for what to hump and it happened at every joint I went to when that song came up.
Saturday was the high point of my journey and also the reason I came. Labadi Beach Resort is a well-crafted paradise with its private beach, luscious gardens, aquatic splendour, gleaming pools and wonderful rooms. It is said that this is where the Queen of England stays when she comes to Ghana and it has the aristocratic and snobbish feel.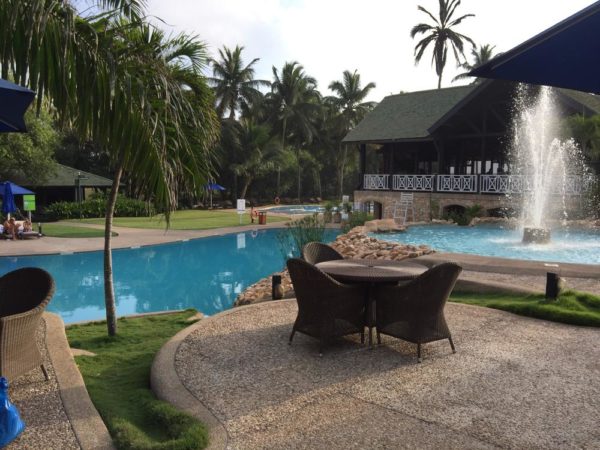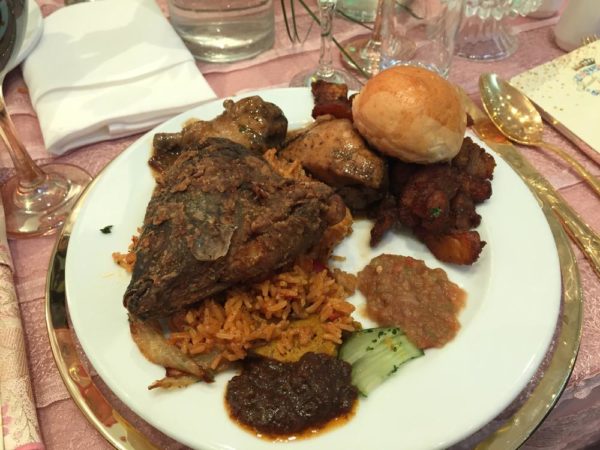 The white wedding was held in the open air garden with the bride and groom's family and friends in attendance. Our full 'Nigerianess' was also in full display. After the quick exchange of vows we moved to one of the halls in the hotel for the reception.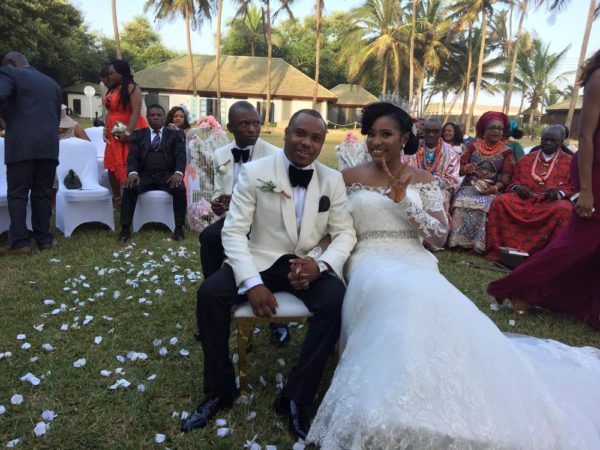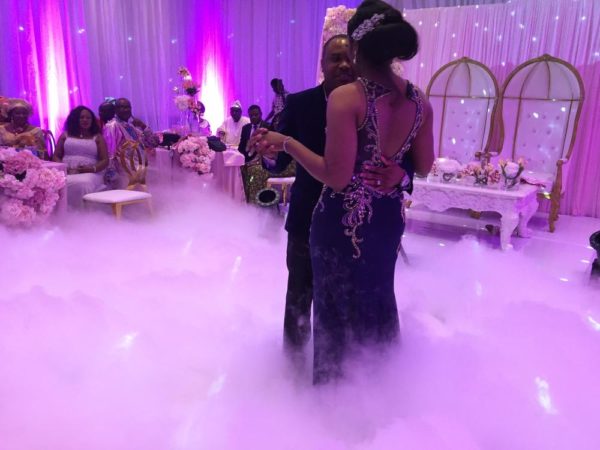 We had a variety of Ghanaians delicacies to choose from. Let me chip it here, their Jollof rice is not bad, it depends on where and who makes it.
It was a classy and well organized wedding. The unwanted crowd that is a staple of Nigerian weddings was eliminated, the couple knew almost everybody that came. They were able to fulfil their dream wedding.
The aim of a destination wedding is crowd control and having a picturesque wedding. I think this can also be achieved in Nigeria and we have places that fit the bill like Obudu Cattle Ranch, Kajuru Castle or Federal Palace Hotel.
This to say that inasmuch as we do Dubai and Accra, we can also do Nigeria.