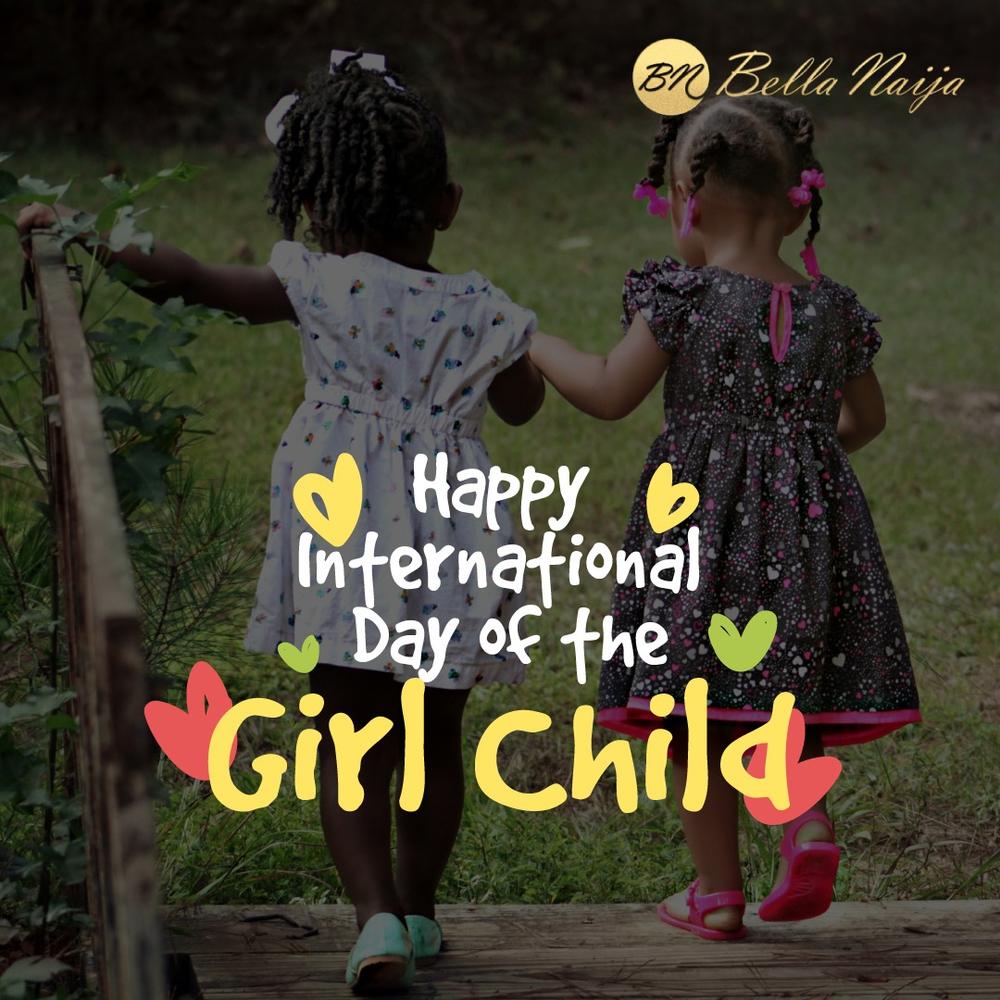 Today, we join the world to celebrate the girl child.
Why a Day for the Girl Child?
* Every 5 minutes a girl child dies as a result of violence
* 1 in 4 girls gets married as a child
* 71 percent of human trafficking victims are females
* 63 million girls have undergone female genital mutilation
* 130 million girls are out of school, girls are twice as lilely to become infected with HIV
In some parts of the world girls are not allowed to attend or finish school.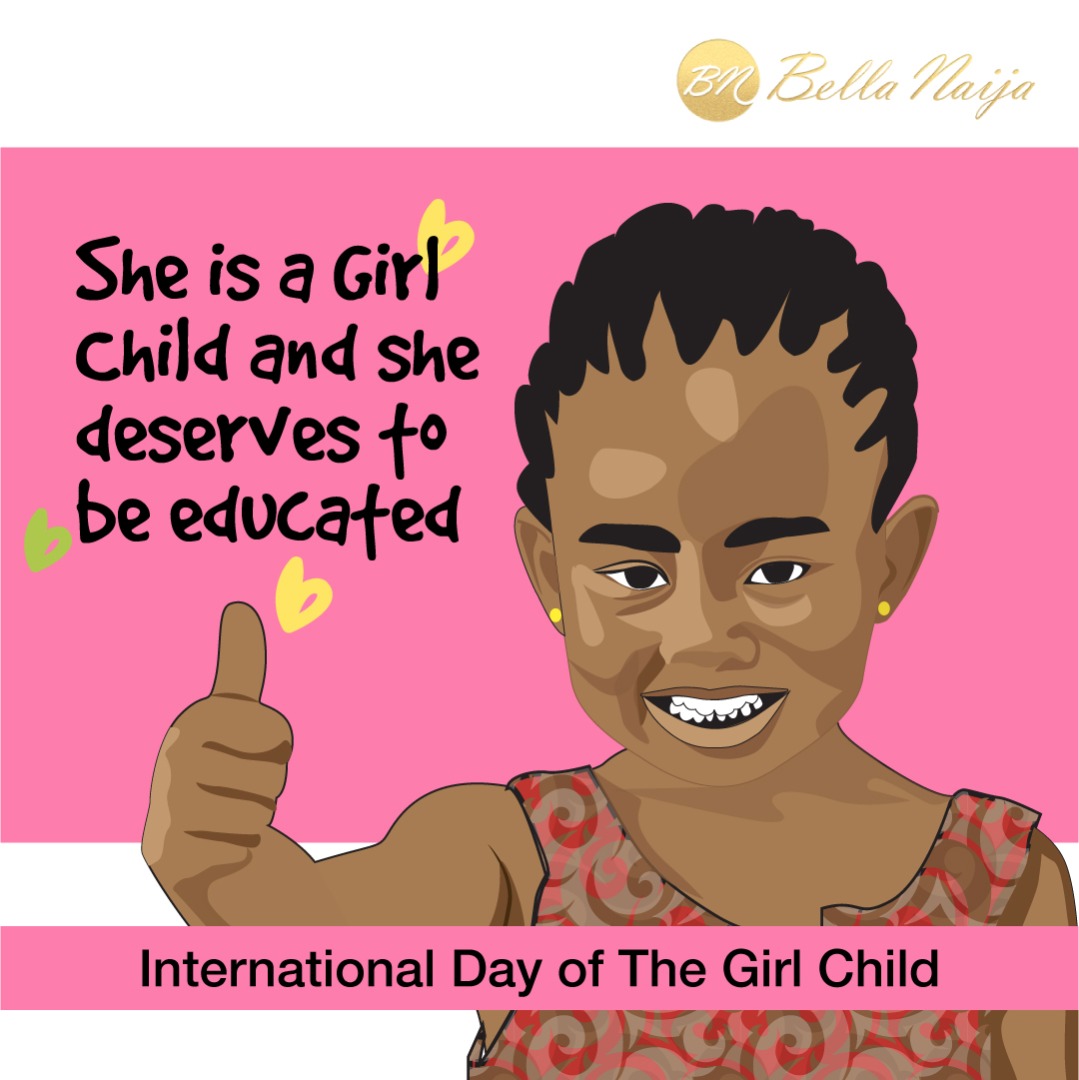 So, today, we celebrate that girl on your street, close, estate or house, who will rise despite the challenges stacked against her, the girl whose dreams are valid, who is strong, resilient, smart, and most importantly, who is human.
The girl child should be allowed to dream, to have aspirations, to not be limited but be supported to achieve her goals.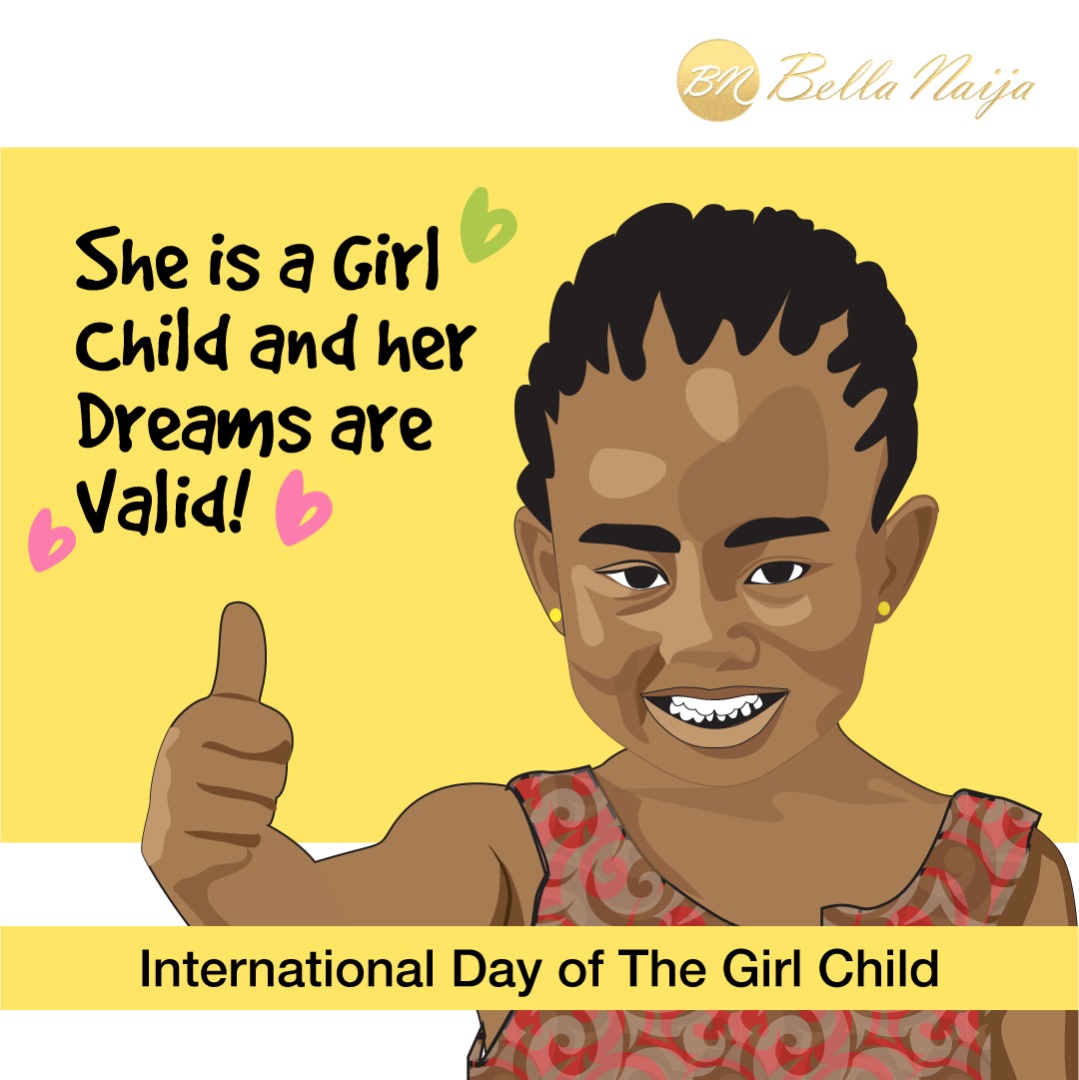 Happy International Day of the Girl Child, from all of us at BellaNaija.