There's Only So Much Fashion Can Hide! WARIF partnered with Lagos Fashion & Design Week to Create Awareness for Sexual Assault Victims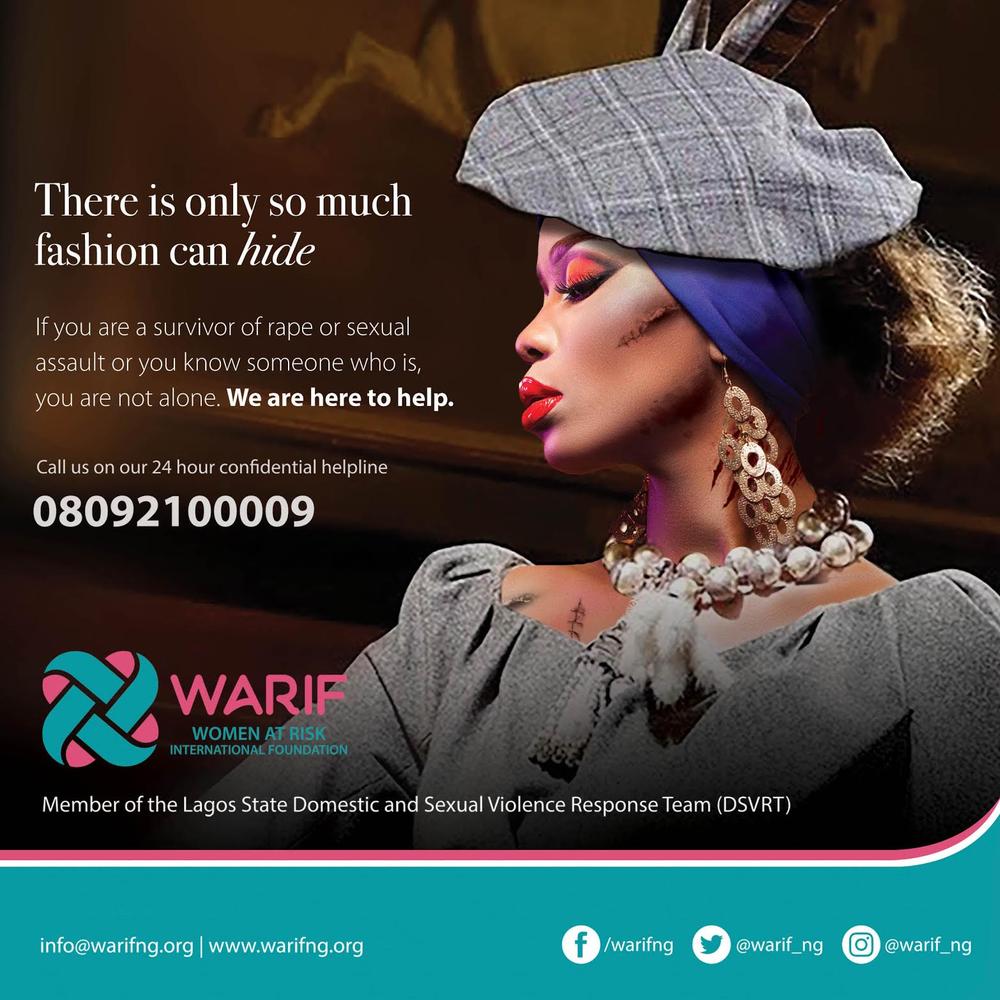 As we may all know by now, fashion is a universal language spoken by the young and old, male and female, rich and poor, experts and amateurs, and if you use fashion the right way, you will be able to pass across the right message.
Bearing this in mind, The Women at Risk International Foundation (WARIF) partnered with the Style House Files for Lagos Fashion and Design Week 2017.
Being the first of its kind, this affiliation with a Non-Governmental Organization confirms the Nigerian Fashion Industry is embracing sensitive social matters plaguing the society such as rape and sexual violence.
One of the most anticipated annual events on the African fashion calendar; LFDW which took place from Wednesday 25th October to Saturday 25th October 2017 is recognised for paving the way for fashion enthusiasts with projects aimed at supporting and strengthening the global presence of not just designers but everyone who plays a part in the fashion creative process.
The importance of pushing the message of sexual violence awareness cannot be overemphasised and the Lagos Fashion Week is an ideal platform in the fashion and lifestyle industry to highlight this. It is safe to say that LFDW recognises this cause and the partnership will go a long way in strengthening the public voice against sexual violence.
The image above with the message "There is only so much fashion can hide" was officially released on LFDW's social media page and is included in the brochure for the event.
Speaking on the partnership, According to WARIF Founder, Dr Kemi DaSilva Ibru says:
The collaboration with the LFDW is one we are proud to be associated with as it lends yet another important voice in the collective fight against sexual violence in Nigeria. This joint effort will bring an increased awareness to gender based violence that occurs on a daily basis in many communities across the country.
**
If you are a survivor of rape or sexual assault or know someone who is, you can contact WARIF below:
Helpline: 08092100009
Address: The WARIF Centre, 6 Turton Street off Thorburn Avenue Yaba Lagos