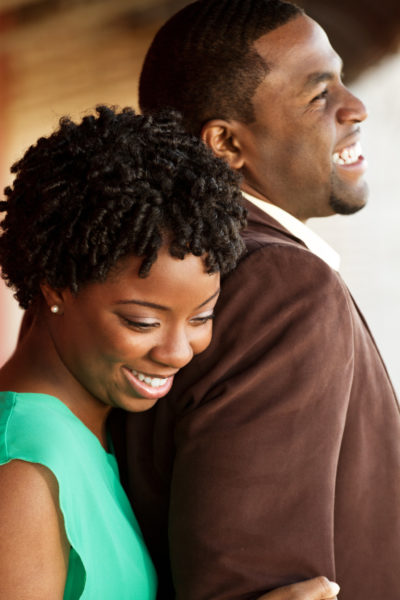 Ninny was in deep thought, wondering if she should open up to Demmy that she'd had two abortions in her past relationship. Her relationship with Diplo was such a toxic one, and she never stopped cursing the day that she went into it. She had made a promise to herself not to ever indulge in pre-marital sex again, after her first relationship with Ken, and also to keep her dignity intact. However, she went back on that promise to herself and became a toy in the hands of Diplo.
Ninny met Diplo at her new place of work after her National Youth Service Corp, and few weeks after working there, they started dating. At first the feelings she had for Diplo was like a whirlwind that rocked her from inside out. The feelings were so powerful that she was so weak and gave in to his incessant demand for sex. Ninny had expected the sex to rock her the same way the sight of him does, but strangely the sex was not as powerful and she always had this melancholic feeling after each episode. Diplo knew how weak Ninny was for him and he never stopped taking advantage of those feelings for his own sexual satisfaction. They had sex carelessly and Ninny was so foolish to the point that she never demanded nor insisted on protection.
After awhile, she got pregnant. Ninny was very scared and ran to Diplo when she realized she was pregnant. She felt maybe this might propel him to consider taking their relationship to the next level, but Diplo was not to be bothered, he told her to get rid of the pregnancy, and became so cold and distant for those period till she had to confide in one of her friends who took her to a doctor that helped her in terminating the pregnancy.
The same cycle repeated itself again the second time after Diplo walked and warmed his way back into her life, and this time around he told her she was a foolish woman who does not know how to take care of herself and ended the relationship. Ninny was terribly broken and was so afraid of committing an abortion the second time because of the pain she went through the first time. She had to brace up and face the consequences of her actions. She aborted the pregnancy and decided to stay away from any relationship that does not edify or encourage her moral uprightness.
Ninny moved closer to God, concentrated on her job and her personal development for two years. She stayed away from any relationship till she met Demmy.  Demmy was her dream man. He was godly, morally upright, disciplined, kind, respectful and very open to a fault. He hid nothing from her, and in the short while they had dated she practically knew everything about him from cradle till present. He told her about his long term relationship with his one and only ex girlfriend Nkiru, and how they had to break up regretfully due to the fact that their genotypes were not compatible, and Nkiru's parents insisted that they cannot allow them to get married because of that fact.
Demmy asked Ninny  about her previous relationship(s) and she told him about Ken and Diplo, but hid the fact that she terminated two pregnances. Ninny kept that part away from Demmy because she could not come to terms with it. She is from a strong Christian home and good values and moral uprightness where something that she was raised with, how she went into those relationships and kept having sex till the point of getting pregnant remains a misery to her till date. She really messed herself up and she wished she could turn back the hands of time.
The next time she had a date with Demmy, he proposed marriage to her, and she was filled with so much happiness colored with a tinge of melancholy which she quickly dusted off and consoled herself with the fact that "old things are passed away behold all things are become new".
Everything happened in a rush and often times while they were preparing for their wedding, she had a nag in her spirit to open up to Demmy that she aborted for Diplo twice but she had often heard that women must keep their past away from their present. She had heard how many men cannot handle the past of their women and how it eventually ruined their relationship and marriage.
Many times it was on the tip of Ninny's tongue to just open up and clear the air so they can enter into their marriage without any baggage, but those advises she had heard kept ringing in her head. Besides God has forgiven her so why must she open up to Demmy again?
Ninny kept dilly dallying till she could not bear it anymore and she spilled the beans to Demmy. Demmy was a bit shocked that she didn't say it when he asked her about her past, but he loved Ninny so much and the fact that she finally told him was fine by him too, he promised never to use it against her in future.
Few months after their wedding, Ninny and Demmy had a hot argument and Demmy called her a prostitute . Ninny became rooted to the spot in shock. A prostitute? What did I ever do to deserve such a name Ninny screamed back? Yes you are a prostitute and a retired abortionist! A woman who aborts for a boyfriend TWICE is a retired abortionist. I just hope I have not entered one chance by marrying you.
***
This short story is to clarify something, and to probably hear from both men and women if it is worth it to talk about one's past with a potential spouse. Many men and women, young and old advocate against this and that the past should remain in the past, most especially on the woman's side because often times men cannot handle that kind of  information. While some other people believe one should open up on issues that could pose a threat in the future of the union.
Should the past remain in the past while potential spouses forge ahead into a new future?
Let us discuss.
Photo Credit: © Noriko Cooper | Dreamstime