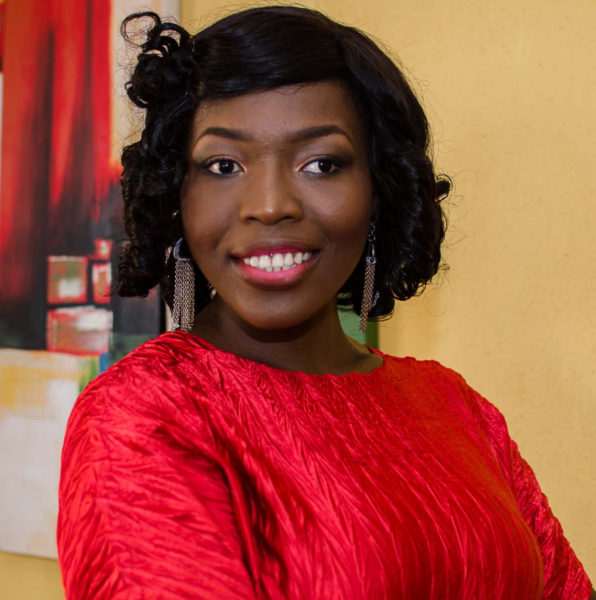 A fresh batch of youth corpers recently passed out from Nigerian Youth Service Corp (NYSC) and I would love to officially welcome you to the real world!
I remember being so agitated at the "meager 19,800 Naira" when I was a youth corper in 2014/2015. And then I passed out and began to appreciate how much of a blessing 19,800 Naira being offered to me – literally on a platform of "doing nothing" was.
I guess for you too, your eyes are suddenly open to the fact that you are no longer entitled to money from anywhere. All you would have, you would have to work for. Even if your parents are rich, something in you right now isn't so comfortable with asking them for money for upkeep. It's not so cute anymore to say "daddy buy this for me when you are coming back" because somehow, your brain has aligned with your rite of passage as it was into "adulting".
The stage of "adulting" can be strange to a lot of youths. It is rife with questions like "what do I do with my life?"
The few months (and maybe up to a year) after NYSC tends to be rough for the majority of youths in Nigeria and sadly, there are not a lot of support systems put in place to ease young people into "adulting".
It can very much feel like a rude awakening after the passing out parade, and the pictures are shared on social media. Now you are left on your own to figure out what to do.
"What do I do?" remains a question being repeated in your heart.
The very first place you should start at (according to society) is to look for a job, but we all know that that may not be the uppermost thoughts in the heart of some of you.
Whatever your heart is tilting to right now, I would like to share some very general principles that have helped me and continue to help me in the adulting stage after NYSC.
Trust Not In Your Uncle Or Your Brother From Another Mother
Nigeria, as we know, it is full of promises made in as much time as it takes to say "corper wee".
Young people have been promised things by their uncles or family from the other side of town. These promises, even while good, should never be banked on, or drafted into your vision when you think of how your life would go after NYSC year.
I met a young man who about five years after NYSC did not have a job. Part of his grouse was with his relatives who were well to do, but had refused to help him. He carried that grudge with him everywhere he went.
If you must make something of your life after NYSC, the first place you should start from is shelving "the entitlement mentality".
They may make promises to you, but never let that form the basis of your success after NYSC year.
Working Hard Is A Good Thing (Even At Meagre Jobs)
After the NYSC year, many people have visions of great jobs with mouthwatering benefits, which is a good thing. You shall get those jobs in Jesus name, amen! But starting small has never killed anyone. As a matter of fact, all things that became grand started with small beginnings.
Along with pulling off the entitlement mentality, you must also pull off the "I'm too big for that" mentality.
Roll up your sleeves and be ready to work at whatever job comes your way, even on the way to your dream job.
Sometimes destiny helpers to your dream job are stationed in the way of your small job, and you have to be stationed right there at your small job to meet them.
You Are Not Too Young To Own Your Own Stuff
The year after my NYSC year was a very rough year for me.
I had continued with my community development service I began during NYSC and registered it as a full-fledged NGO, but I still wanted to work under another NGO for experience and job security, while I built my own NGO on the side.
This was a good plan except that all the NGOs I applied to wouldn't take me.
After going through a series of NOs, I sat on my kitchen floor after crying from another rejection and heard "what about your own NGO?"
This happened at the end of 2016 when I had already wasted a whole year practically chasing after shadows and crying when the shadows only shifted farther from my reach.
I wiped my eyes, heeded the voice (God's voice) I heard and started my NGO work fully in 2017. Till date we have impacted lots of students along with a University and run a system of volunteers all over Nigeria who are also serving to push the work further.
I never could have imagined in my wildest dreams that we could do what we do right now.
The fear of "starting" was my bane. The deception of "job security" held my destiny bound for a year.
This principle of owning your own stuff is for those of you who have dreams and visions cut out for you in your heart.
It's easy to want to chose job security over the uncertainty of not knowing how your visions and dreams will pan out but the truth is that you owe it to your generation to release what is inside you.
You don't have to wait to get a job before you start that which is itching to be released to your generation.
Don't just wait for a job after NYSC year, LIVE YOUR DREAMS.
I hope the above principles helped to ease your heart a bit on what to do after NYSC year.
Finally, I would love to share a very important God principle that answers to everyone.
Your uncle's promises may fail you but God's promises never will.
What are God's promises?
"See thou a man who is diligent in His business and work? He shall stand before kings, he shall not stand before mere men" (Proverbs 22:29)
"I will bless the works of your hands" (Deuteronomy 28:12)
"A man's gift makes room for him and brings him before great men" (Proverbs 18:16)
You can bank on the above promises of God and they state a very real principle that if followed will pave a way for you in the world.
(a) You must have a WORK in your hands that God can bless.
(b) That WORK can take the place of your gift- what you have on the inside of you. That WORK may not be a job but you basically expressing the talents and gifts on the inside of you.
We all have gifts and talents in us. Your putting that gift to work will bring you before great men.
(c) You must be diligent in your WORK.
You must love to work. You must do your part before you confess the favour of the Lord. As you stay diligent and faithful even in that seemingly little work, He says you shall be brought before great men.
All you need to excel after NYSC year is imbedded in principles. Follow those principles and not just a job and you shall excel.
To your success after NYSC, I say amen!