When you first get into a relationship, your partner seems like the best thing since yoghurt, and you're generally willing to accommodate a lot of BS. However, as time goes on and life peeks in, you're less emotional and decisions taken are made from a rational standpoint. From here, the relationship can get better, disintegrate, or enter a near comatose state which is eventually dragged out. More often than not, one party in this last phase, wants to hang on irrespective of the pain they're passing through. This last set is where we find Tomiwa, our lover boy in Qudus Oko-Isi's "Prisoner of Love."
"Prisoner of Love" shares the story of the seemingly unquenchable flame between Rachael and Tomiwa. There is nothing unusual about their first meeting. No sparks, no heady declaration of love. But as they get to know each other, an enviable love grows and plans for a wedding are soon in the works. Their love is so strong that plans aren't dampened when they find out they both have the AS genotype. Unfortunately, this issue crops up later when a sickle-cell related death causes Rachael's mother to refuse to bless the union. Soon, Tomiwa is left grasping at the disintegrating pieces of the relationship.
As there is always more than one side to a story, the author does well in telling this tale from a two-person perspective. Living the story through both Tomiwa and Racheal's eyes helps us understand reasons behind what would ordinarily seem like insensitive actions from both parties.
The story is peppered with flashbacks that take the reader through highlands and valleys leading up to the relationship. From these back stories, we learn that the past almost always affects the future. Also, sometimes, the only way you can move forward is by addressing the past and letting go of baggage.
"Prisoner of Love" has a good plot, but its pacing is slow. Action is often set aside for description (of scenery, thoughts, and random things); sadly, this causes the storyline to progress slowly. However, without the time lag, Qudus Oko-Isi's "Prisoner of Love" is an easy read, a good book for when you want a large dollop of all the drama that comes with romance.
To find out if Rachael and Tomiwa's love survives the storm, get a copy of Qudus Oko-Osi's "Prisoner of Love" here on the OkadaBooks store.
—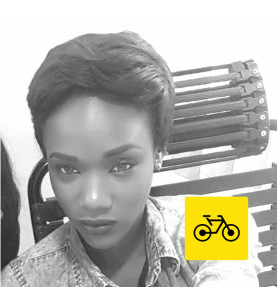 Chiamaka Onu-Okpara is a freelance editor with experience reworking fiction, creative non-fiction, and academic documents. Her stories have been published in Ake Review, Apex Magazine, and The Kalahari Review amongst other places. Her poems are forthcoming in Strange Horizons and Star*Line.